Little-known Anti-Poverty Bill Draws Beefy Democratic Support in U.S. Senate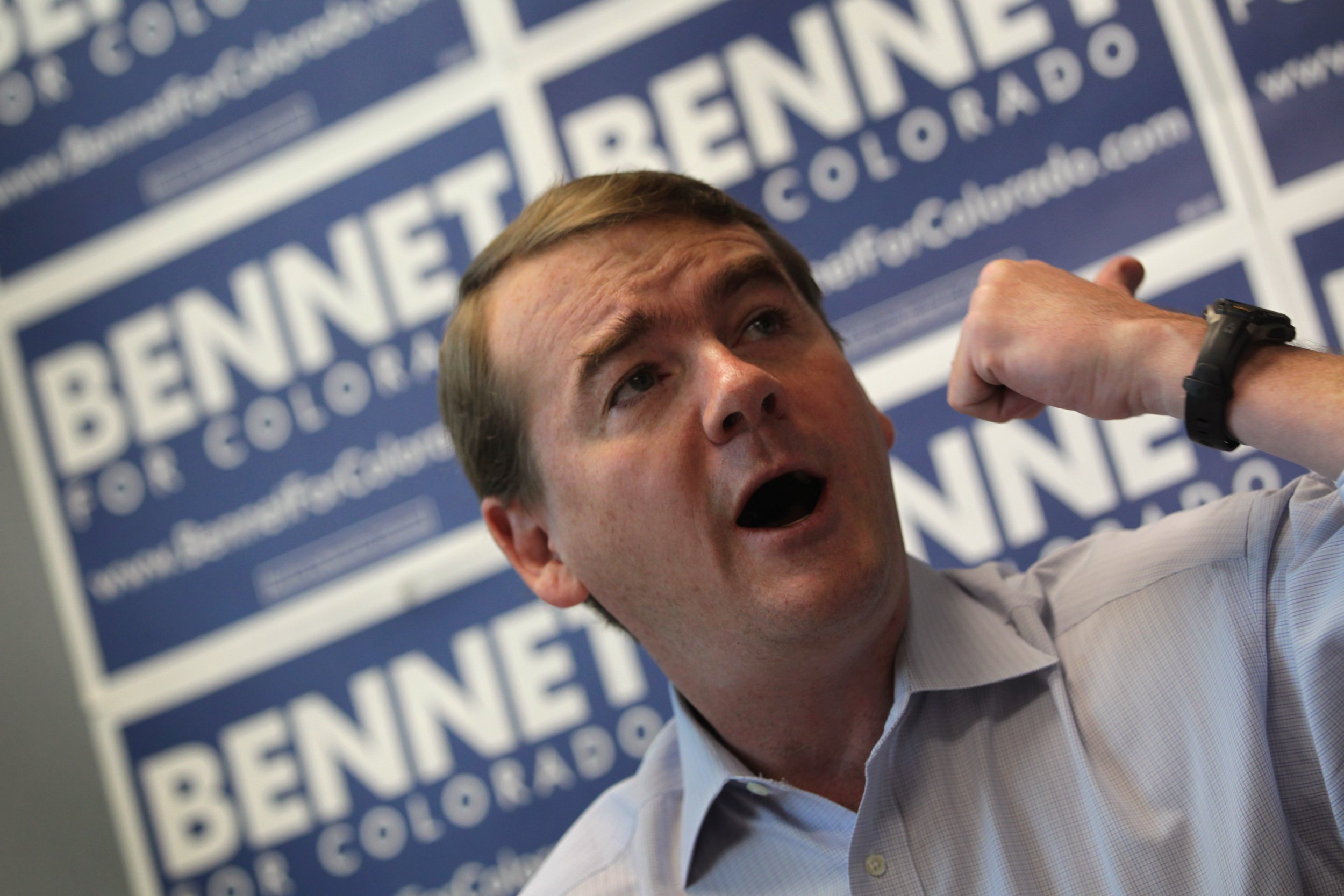 A less formulaic child-tax Senate bill that would help the poorest of the poor in the United States has the full support of some major players.
The American Family Act of 2017, also known as the Bennet-Brown bill, would "substantially expand the current child tax credit (CTC)" to $3,000 per year for each child age 6-18; and $3,600 per year for each child age 0 to 6, as Vox reported in a comprehensive piece published Monday.
Those numbers translate to $250 per month for older kids and $300 per month for the youngest.
In comparison, the child tax credit now offers up to $2,000 a year for families with qualifying earnings, but "little or nothing for many poor people," wrote Vox.
Sen. Michael Bennet (D-CO) introduced it in 2017 with co-sponsor Sen. Sherrod Brown (D-OH). Since then, support for the bill has picked up steam, with Sens. Cory Booker (D-NJ) and Kamala Harris (D-CA) signing on in 2018. All are considered potential 2020 presidential candidates, so their endorsements carry weight – even though the bill has gotten little coverage.
While European countries, for instance, have something akin to universal child allowance, according to researchers Christopher Wimer and Sophie Collyer of Columbia University, part of a panel that led a session discussing child poverty and reforming current U.S. tax policy—specifically the CTC—to create a universal child allowance.
"Our research demonstrates how existing tax policy, such as the Child Tax Credit, can be improved upon to achieve national and state-level goals like reducing the rate of child poverty—which is higher in the United States than any other developed nation," the researchers said.
The Columbia University researchers estimated the Bennet-Brown Bill would cut child poverty in the United States by 45 percent. That means most children living in deep poverty at less than half the poverty line would fall by more than half.
If passed, the bill would help ease living expenses, help pay for child care and help parents save for their child's future, according to Vox.
The current CTC formula hurts the poorest in myriad ways, as only $1,400 tax credit per child is refundable and therefore does not help the poorest Americans who do not owe income taxes. Now a household must earn about $12,000 to receive the full refundable credit.
In contrast, most European nations, plus Canada and Australia, offer a universal or near-universal child allowance program of some kind.
The Center for Social Policy Herman Deleeck database in Belgium detailing minimum income protection provisions in Europe and in the United States, reports that Luxembourg, Belgium, Austria, Germany and Ireland governments provided between $4,000 and $8,750 for two-child families in 2012—called "annual universal benefits."
Similarly, the center reported that Sweden, Finland, Denmark, Norway, Netherlands, and France —likewise in descending order—provided between $3,500 and $1,779 to families, also in 2012.
Basically, if the Bennet-Brown bill—in its current incarnation—advanced through the Senate and passed, everyone in America would receive the full $3,000 or $3,600 refund per child each year.
It remains to be seen whether the Bennet-Brown bill will gain even more traction because Democrats reportedly have similar, but less generous bills on the table.