Little League World Series Canceled For First Time in History Because of Coronavirus
The Little League World Series will not be played this year because of the ongoing COVID-19 pandemic, otherwise known as the coronavirus crisis. It marks the first time the popular event has been canceled since it first began in 1947.
Little League International (LLI) made its announcement Thursday through a statement, also calling for the cancellation of all regional tournaments. They plan on returning in 2021, according to ESPN.com.
"After a thorough assessment of the impact the devastating COVID-19 pandemic has had on 6,500 community-based Little League programs in 84 countries and based upon the direction of governmental and public health authorities, and in consultation with medical professionals and our Board of Directors, Little League International has made the difficult and disappointing decision to cancel its seven World Series tournaments and their respective regional qualifying events," LLI stated.
Furthermore, the Little League classic game between Major League Baseball clubs Boston Red Sox and Baltimore Orioles, originally scheduled for Aug. 23, has also been canceled.
Little League said it would credit $1.2 million to charter programs for affiliation fees toward current balances or future seasons.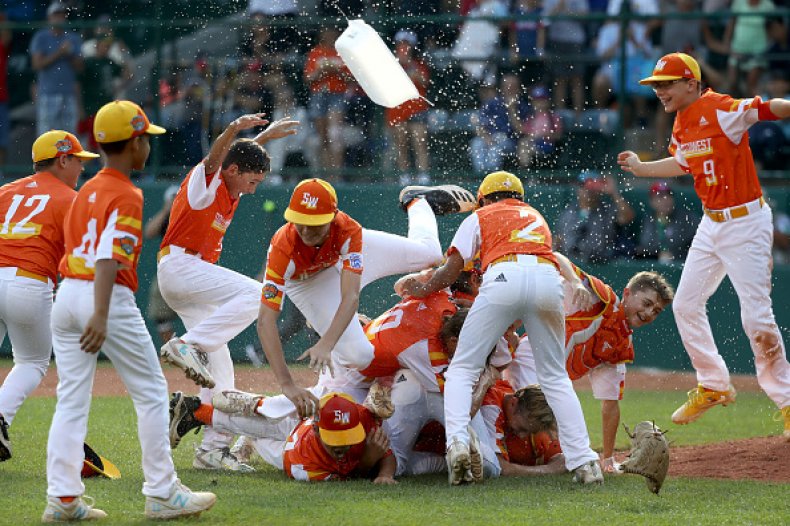 The Little League World Series is the latest among major sports events around the globe to be affected by coronavirus, which was first detected in Wuhan, China in late 2019 before spreading around the world and infecting more than 3 million people. There have been more than 233,000 deaths around the world, including 63,000 in the United States, which leads all countries in both positive cases and deaths.
The NBA was the first major sports league to postpone its season and playoffs indefinitely because of the pandemic. They made the decision March 11 after a player from the Utah Jazz tested positive for the virus. On March 12, Major League Baseball canceled the final two weeks of its spring training and indefinitely suspended its season.
The NHL followed suit, and the NCAA made the decision on March 12 to cancel all winter and spring championships for the remainder of the school year, which included canceling the popular, and highly lucrative, men's March Madness basketball tournament.
All three of horse racing's Triple Crown events are in limbo, or have been postponed, as are the major tournaments in golf and tennis. The 2020 Summer Olympics in Tokyo have been pushed back a year to summer 2021.
NASCAR put its season on hold, but announced Thursday a return in May, but with no fans. Baseball and basketball have signaled a path to return, and the NFL is moving forward as if games will be played this fall.
In last year's Little League World Series, the team from River Ridge, Louisiana, defeated Curacao for the world title.