Little League World Series Championship Final Games: How to Stream, Watch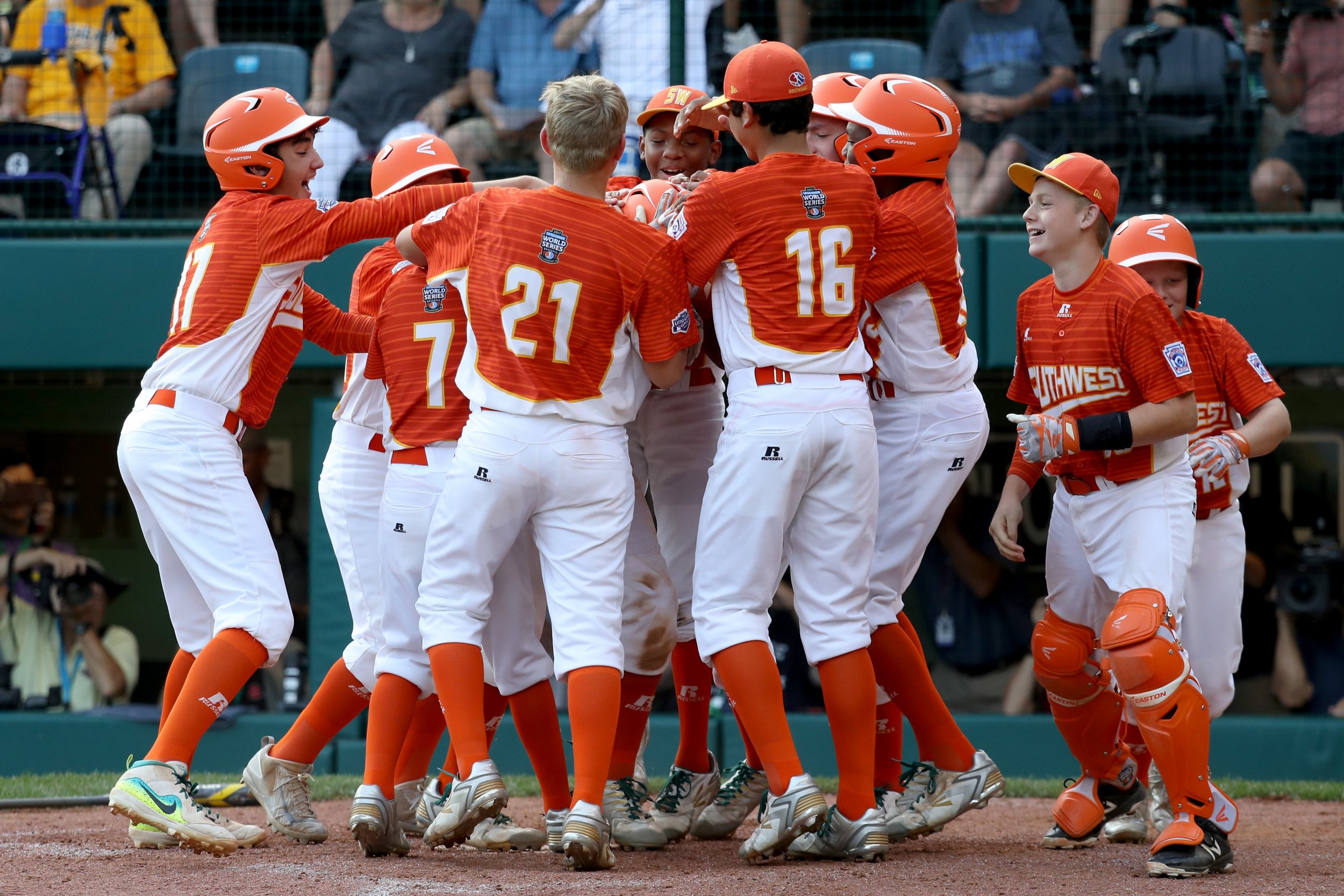 The championship games of the boy's Little League World Series are scheduled for this weekend in Williamsport, Pennsylvania. Three games are scheduled for Saturday including one in which the West Region team from Honolulu will play. If they win, they'll move on to the final game.
Saturday the games are scheduled to air at 12:30 p.m. EDT and 3:30 p.m. EDT both on ABC. The consolation game is scheduled for Sunday at 10 a.m. and will air on ESPN while the final game is at 3:30 p.m. on ABC. The schedule of the games, along with what channel each one will be streamed on is available online at the Little League World Series website.
The team from Honolulu is playing while its home state of Hawaii is powering through Hurricane Lane. The storm was a Category 4 as of Thursday and was already bringing heavy rains that were causing flooding and strong winds to the islands of Hawaii before the storm made its final approach.
How to stream the Little League World Series championship:
The games will be broadcast on ABC and ESPN. The Championship games will be on ABC while the consolation games will be available on ESPN. For those with cable, they can simply log into the livestreams on the app or the website of the channels to view, or flip to the channel when the games about to start. But watching the games will be a bit more difficult for those without cable.
There are a few options for free trials of streaming services that viewers can sign up for if they want to watch the game that badly. Those options include Hulu Live TV, YouTube TV and Sling TV.
All three services are currently offering free trials to new customers. But anyone who signs up should keep in mind that if they forget to cancel before the first billing, they'll have to pay for that month of the service.
​