Who Are 'Little Life on the Prairie' Stars Lauren and Nate Webnar? Couple Shares Their IVF Journey on TLC
Little Life on the Prairie stars Nate and Lauren are sharing their journey as they try to have a second child. Since both reality stars both have achondroplasia dwarfism, growing their family hasn't been easy. They lost two children after they had double-dominant syndrome. Together, they share 4-year-old daughter Lauren, but they would like to give her a sibling. To help ensure their chances, they decided to undergo in vitro fertilization so they could select the genes for their baby.
"Fitting in perfectly with our network's mission to celebrate families from all walks of life, TLC is proud to share this emotional journey," Howard Lee, President and General Manager of TLC, said in a press release. "Little Life on the Prairie follows a period of major transition for the endearing Webnar family, including extreme highs, lows and relatable moments that our viewers love to connect with most."
On the second episode, Lauren does her first injection. "My IVF medications have arrived and it's time to start my first injection. In order to create a whole lot of eggs for the egg retrieval process, I have to pump my body full of hormones, which means I might be emotional, bloated, tired and can't have any coffee to help with the caffeine headaches," she says in sneak peek clip, exclusively given to Newsweek.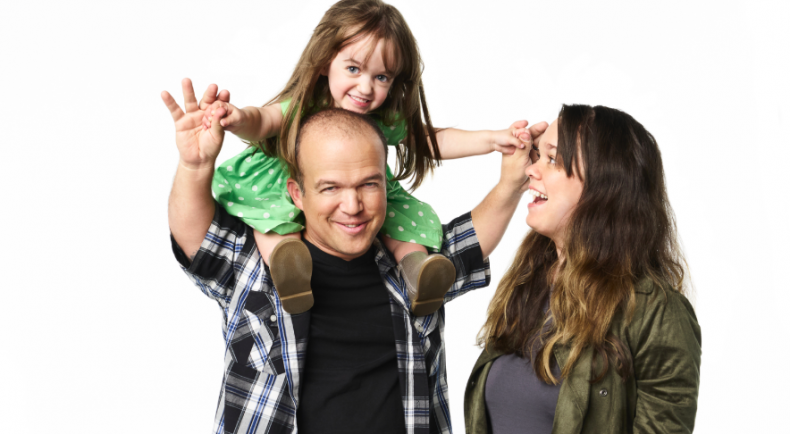 They were scared to do the first shot. "Even though we were taught how to do these injections at the doctor's office it's a bit overwhelming," Lauren says. "It comes in these bottles that need to be mixed and everything is an exact science."
Any little hiccup could mess up the entire process. I might not have enough eggs for the retrieval, which means enough embryos to be genetically tested," she adds. "It's a big deal."
Nate shared Lauren's anxiety. "Our journey to grow our family has had a lot of heartbreak," he says. "We pretty much sunk a majority of our life savings into this process to get a child to bring home."
Nate and Lauren come from different backgrounds. Lauren is a self-proclaimed city girl from California. Nate grew up on a hobby farm in Wisconsin. Now, they decided to move to Arizona so start a farm of their own. The only problem is that Lauren doesn't have any farm experience. As they navigate their new life, the TLC cameras are there to capture it all. Will their dream on their prairie come true?
Little Life on the Prairie airs Mondays at 10 p.m. ET on TLC.