'The Little Mermaid' Live Musical Starring Auli'i Cravalho Is Coming to ABC
A live musical production of The Little Mermaid is set to debut on ABC this fall. The broadcast network announced the live musical, starring Auli'i Cravalho as the famous mermaid Ariel, on Monday, Variety reported.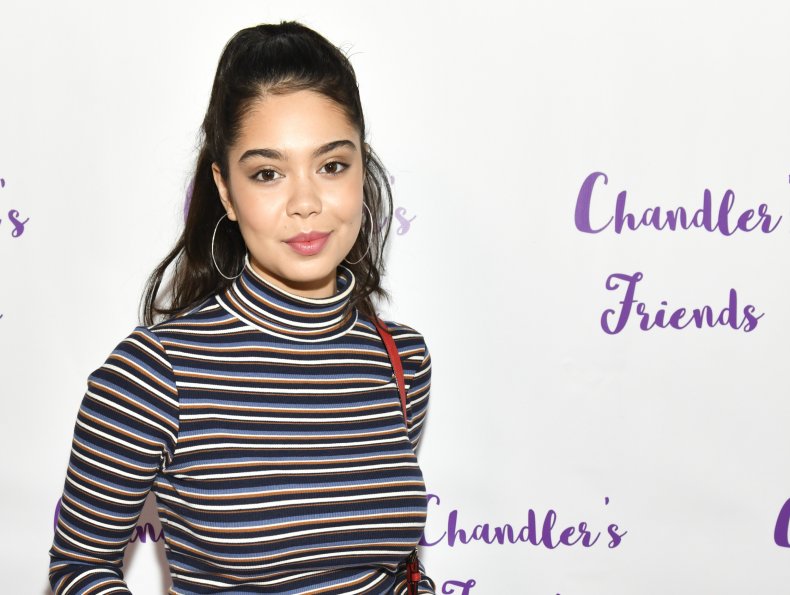 Along with Cravalho—who made her acting debut in Disney's 2016 blockbuster Moana—The Wonderful World of Disney presents The Little Mermaid Live cast will include Queen Latifah as the evil sea monstress Ursula and Shaggy as Ariel's crabby mentor and friend Sebastian. Future castings will be made public in the months to come.
Hawaii native Cravalho shared her excitement for the role in a social media post announcing the musical. "From 'Beyond the Reef' to 'Under the Sea'!!!! I AM SO EXCITED FOR THIS PROJECT YOU HAVE NO IDEA AAAAAAAHHHHHHHHH!!!!!!!" she wrote on Monday.
The live television music will feature music from the original 1989 animated film, composed by Alan Menken.
The show is slated to premiere on just ahead of the holiday season on November 5 at 8 p.m. ET.
The event marks ABC's first venture into live musicals, following in the footsteps of NBC, which saw major success with its first musical special Sound of Music in 2013. Since then the network has earned top ratings for similar format productions of Hairspray, The Wiz, Jesus Christ Superstar and several others. Fox has also dabbled in live musicals with features of Grease and The Passion.
Meanwhile, filmmakers are also tapping into the musical front as famous Broadway productions like Cats and West Side Story will soon premiere at theaters.
ABC's Little Mermaid comes on the heels of Disney's live-action remake of the film, which also features a lead star of color. Singer and actor Halle Bailey is set to play Ariel. Director Rob Marshall noted Bailey, who is one part of the Beyoncé-discovered group Chloe x Halle, was an immediate front runner for the part from the very beginning.
"After an extensive search, it was abundantly clear that Halle possesses that rare combination of spirit, heart, youth, innocence, and substance—plus a glorious singing voice—all intrinsic qualities necessary to play this iconic role," Marshall said in a statement announcing Bailey's casting in July.
Jacob Tremblay and Awkwafina are also set to star in the movie while Melissa McCarthy is still in talks regarding her potential role as Ursula.
Disney's live-action Little Mermaid will similarly include original songs as well as new tunes composed by Menken, accompanied with lyrics by Hamilton creator and star Lin-Manuel Miranda.