'The Little Mermaid Live': The Best Reviews and Reactions for the ABC Musical
ABC's The Little Mermaid Live aired on Tuesday night and its strange new format left many viewers and critics confused. Whereas other live musicals featured actors and singers performing the entire piece, The Little Mermaid Live saw the 1980s Disney classic play on screen with actors including Queen Latifah, John Stamos and Moana's Auli'i Cravalho coming on only to perform the songs.
Some fans just could not get over this format, with one tweeting: "So wait..... all the speaking lines are from animation and the "live" version comes on during musical numbers? They should named this Little Mermaid Karaoke special. #LittleMermaidLive"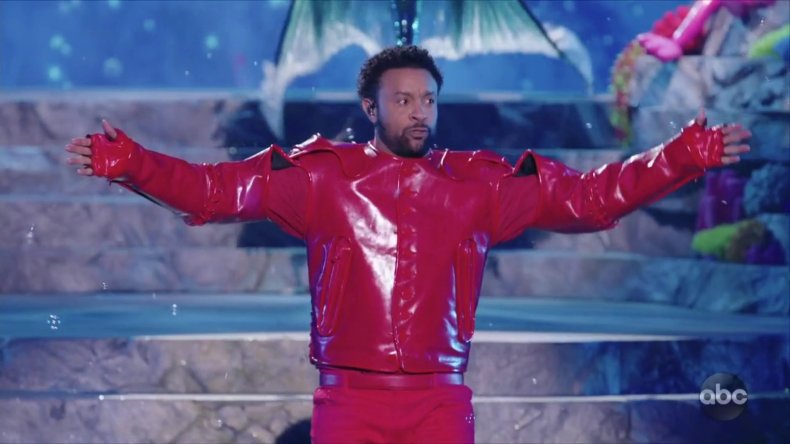 This was a sentiment shared by a scathing USA Today piece about the event, which said: "It was a solid, full-throated effort by the actors and chorus members, but a spectacular failure of a live TV event that couldn't get past its own awkwardness. This Tuesday night would have been better spent merely watching the original film. Or we can all just wait until Disney's big-screen live-action remake gets made."
Other reviews, however, were more positive about ABC's film/musical hybrid. Variety, for example, wrote: "The amount of time spent with the original Little Mermaid was a nice reminder that one of the Disney animated films...has charms...that would be near-impossible to recreate on grand scale. The show thrived, in its live moments, when it embraced being proudly ersatz — its use, for instance...Shaggy's late-period-boy-band red leather jumpsuit very roughly symbolizing what an adult man might look like as Sebastian the crab."
Variety may have complimented Shaggy's costume, but it generated several memes as viewers found the sight of the "Boombastic" singer clad in red leather pretending to be a crab one of the most bizarre sights of the evening.
One fan tweeted: "Is this, like, the 'Thriller' version of the Little Mermaid? Was a condition of Shaggy's casting NOT wearing a crab costume?" while another referenced his iconic hit "It Wasn't Me," writing: "I'm old enough to remember when Shaggy was a defense attorney and not a Starbucks holiday cup singing about a mermaid."
Ursula performer Queen Latifah, meanwhile, received some of the biggest praise of the night. Mashable said: "Though the Queen's stage presence and voice are already magnetic enough to portray the bombastic sea witch, her performance was further enhanced by clever use of pyrotechnics, smoke machines, and several vials of glitter," though they could not resist a dig at the show itself, adding, "you should definitely watch this [her performance of 'Poor Unfortunate Souls'] and just pretend the rest of it didn't happen."