Little Mix Joins Adele, Bieber and Coldplay at the BRIT Awards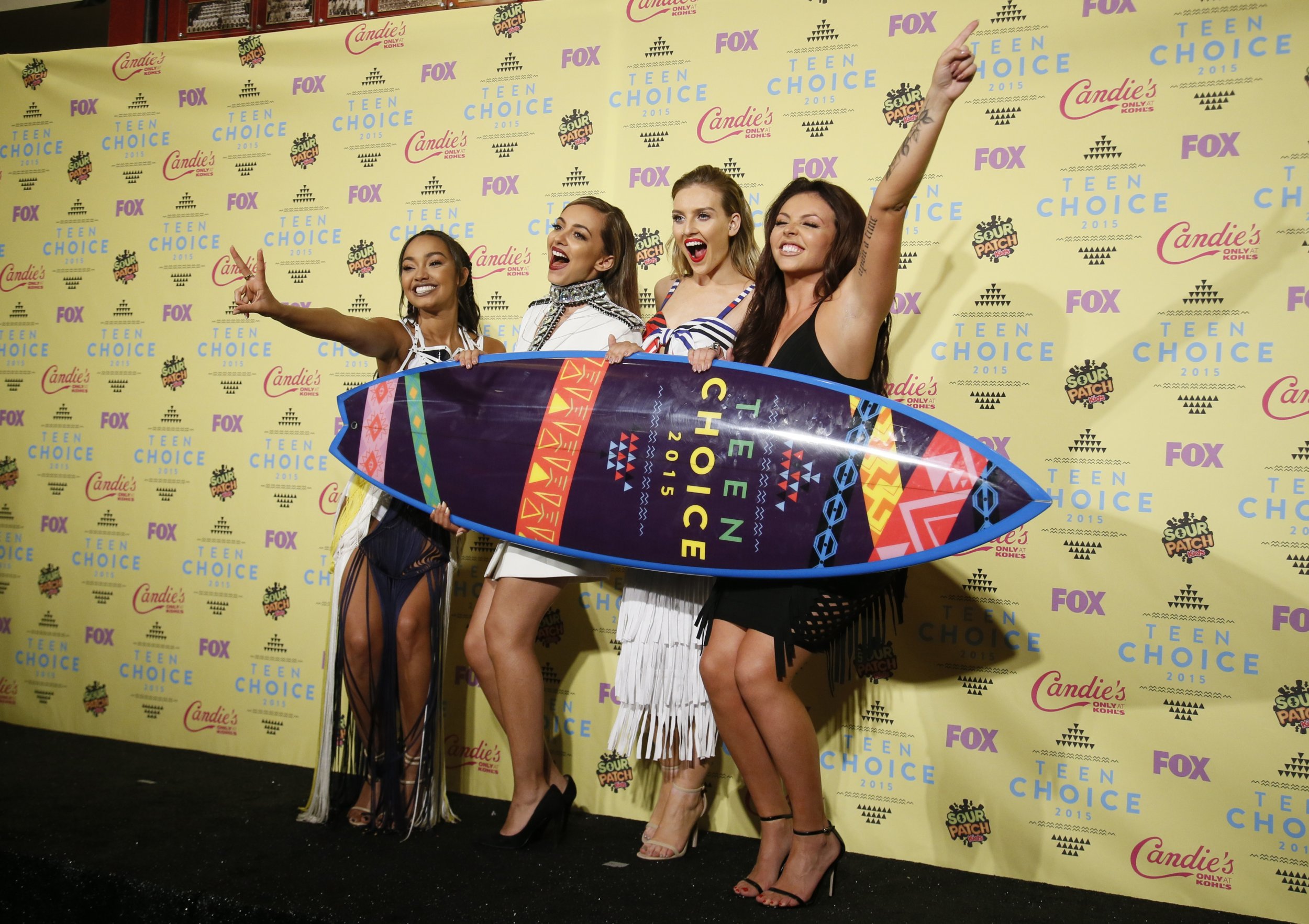 Little Mix is again proving just how potent its black magic really is.
The BRIT Awards announced on Thursday that the former X-Factor winners will join Adele, Justin Bieber and Coldplay at this year's ceremony.
Little Mix can now add their name to the list of recent BRIT performers that include Kanye West, Taylor Swift, Sam Smith, and Ed Sheeran.
Since becoming the first group to win the talent contest in 2011, the pop quartet has enjoyed considerable global success. Their debut album, DNA , peaked at No. 2 in the U.K. album charts and No. 4 in the Billboard 200. The music video for their single "Black Magic" has been viewed over 130 million times on YouTube.
BRIT organizers have worked hard in recent years to shed the award's reputation as insular and party obsessed. And it seems to be working: The caliber of this year's artists shows the award emerging as a respected accolade in the music industry.
Along with Adele and Bieber, who currently sit in the top two spots on the Billboard 200 chart, Grammy-nominated artists The Weeknd and James Bay will take to the stage.
Rounding up the lineup will be British singer Jess Glynne whose debut album I Cry When I Laugh spawned five U.K. No. 1 singles, making her the biggest selling debut artist of 2015.
The BRIT Awards will take place on February 24 at the O2 Arena, London.