Little Mix Calls Out Newspaper for Mistaking Leigh-Anne Pinnock for Jade Thirlwall
Little Mix has called out a newspaper for mixing up two of the band members on its front page.
The U.K. girl band has taken the Metro newspaper to task after the front page confused Leigh-Anne Pinnock and Jade Thirlwall in a picture caption.
The publication was reporting the news that both Leigh-Anne Pinnock and Perrie Edwards are pregnant at the same time.
Edwards announced her baby news yesterday, while Pinnock announced she was expecting with footballer fiancé Andre Gray earlier this month.
Metro splashed Edwards' news while also including a photo of Pinnock's announcement—however, the caption said that Thirlwall was in the photo.
As Pinnock and Thirlwall are both women of color, the mistake has been particularly galling for the band who have taken to Twitter to demand an apology.
Tweeting from the official Little Mix account, Pinnock asked: "Why is it that the two women of colour are always mistaken for each other?"
She continued: "10 years in and still this is happening. This is the type of s*** Jade and I have had to deal with for 10 years and this is another reason as to why I was fuelled to make my doc. #DOBETTER Leigh x."
The newspaper responded to Pinncok's tweet to apologize and confirmed that it will print a front-page apology in tomorrow's edition.
"We're mortified. An apology," it tweeted, adding: "In today's paper, we wrongly captioned pictures of Little Mix's Leigh-Anne Pinnock as Jade Thirlwall. We are sorry for the error and are happy to set the record straight.
"Metro strives for complete accuracy but mistakes do sometimes slip in. If you spot anything, please email correct@ukmetro.co.uk with the article and date as the subject line."
They added: "You can also expect to see a full correction in tomorrow's paper."
The error comes as Pinnock is set to open up about her own experiences with racism and colorism in a new documentary for the BBC.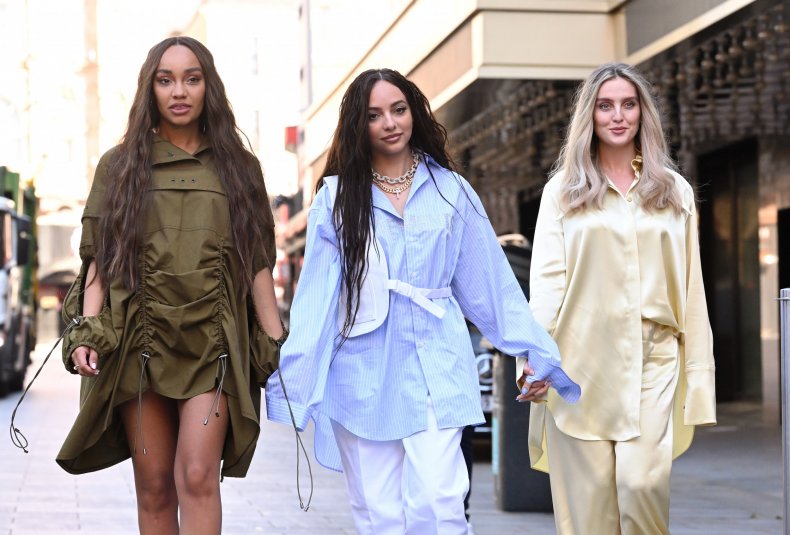 Leigh-Anne: Race, Pop and Power is debuting in the U.K. on May 13.
"I was really scared, actually, about speaking out, which is why I feel like I didn't for so many years. I was scared that people wouldn't understand, because I feel like with racism, if you don't experience it, how are you ever going to really get it and feel it and understand it?" the singer said of making the film to The Independent.
"Also I was scared to lose fans, I was scared of offending fans, because that's not what I'm trying to do at all. I literally just wanted to address how I felt."