If You Have a Boss as Horrible as Jordan in 'Little,' Regina Hall Advises You to 'Quit'
At some point in life, everyone encounters a truly horrible, terrible, no-good boss. But few of them are likely to be quite as menacing and terrifying as Jordan Sanders in the film Little, which premiered in theaters nationwide on Friday.
The adult version of Jordan, played by Regina Hall, is the head honcho at her firm, the best in her business. However, she is quite literally a nightmare of a boss in well-tailored suits and six-inch stilettos, making life nearly insufferable for her assistant April, played by Issa Rae. Jordan is mean, entitled, narcissistic and verbally abusive. Yelling, which she does a lot of throughout the movie, is her personal management style. And you'd better not be sleeping when she calls you at whatever godforsaken time of the night.
Of course, she'll get a taste of her own medicine when she wakes up in her 13-year-old body (Marsai Martin) and can only depend on the one person she's terrorized: April.
Jordan is quite lucky to have April, in Hall's opinion. The actor opened up about the role during a recent interview with Newsweek, and while she noted how fun it was to play a tyrant of a boss, Hall was very clear that she'd never put up with Jordan's demeaning demands.
Read on for Hall's best advice for dealing with a bad boss and more.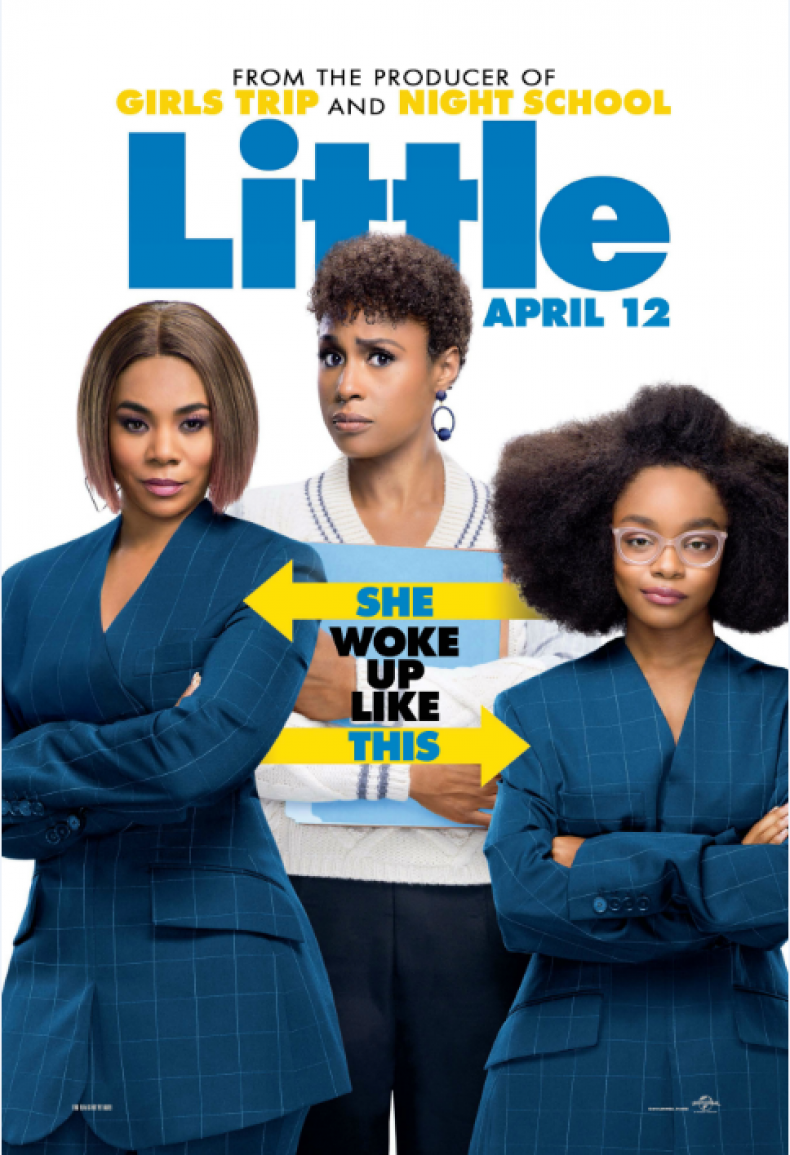 What is it like working with Issa Rae and Marsai Martin?
It was great. There were moments when I felt old [laughs]. The great thing about those two women is that they're incredible people, they're so smart. Marsai is still a kid, but she's so smart and she's mature, but she's really appropriate with everything considering her age. I knew Issa before this movie. We decided to work together once again on The Hate U Give, and she was just great. I love Issa. She's so smart, and I love her humor and I love what she brings for women her age. They are both pretty amazing.
What attracted you to this role?
I really liked the project. I wanted to support my friend [Tina Gordon, director and screenwriter] in any way I could. But really, the script was funny. I thought the movie was hilarious. I also thought it was something for all ages to enjoy. It's very "girl power" overall, and then romantic in the idea of being kind to one another. You'll see that kind of theme resonate. I love that the film has this really amazing female point of view. I just thought it had that potential to be something special.
You play a pretty terrible boss in this movie. Did you draw on any previous personal experience with horrible bosses?
No, if I had a boss like this, I would've just quit. I was like, "Jesus, why is April still here working for Jordan?" We all have had difficult people in our lives, and I exaggerated [my experiences with] them. But no, I've never had one this bad.
What would be your advice to someone who has had a boss like Jordan?
Oh, quit! Quit! You have to make sure you're getting something out of [working for a terrible boss]. Some people have horrible bosses like Jordan, but they might be the best in the business. My biggest advice would be not to repeat their behavior. Learn from them if you can, but do not repeat the cycle.
Who was the funniest person on set?
Honestly, we all just laugh a lot. Everyone was funny. Luke [James'] scenes were hilarious, but everybody was kinda hella funny.
You seem to be developing a habit of working on female-driven projects (Girls Trip, Insecure, Little) as of late. Is that intentional?
I would love to say that it was intentional. A lot of times it's just coincidental. But, you know, we're definitely intentional in this movie with a strong female cast and with the part of the women producers. [Will Packer, producer] definitely wanted that [for Little]. It's one of the things I love about working with him. It's so great to love the script, but then to know it was written by women and women producers are involved—it's kind of like a cherry on top. And as people become more vocal, it will definitely become a bigger demand for more women directors and producers to be involved in these films and that they're really inclusive. There's something a woman's voice gives to project that's so needed, and people are starting to see that.
Do you think women taking on more responsibilities and involvement in film, whether directing or producing, will become a norm within your lifetime?
Things continue when they make money. I've noticed [women have] been kind of more apparent, but this is still a business, and when these [type of] movies like Little or Girls Trip cross over with audiences, then yeah, I think it helps. But at the end of the day, there's always a bottom line. As we have more people behind the scenes who look like us and have experienced things and are able to make sure that these stories are told accurately, then audiences really tune in because there's a truth to them. A big part of conveying that, though, is having people behind the scenes [that look like us] to help open minds. When minds are opened, decisions are made and then the movies do well. That translates to more opportunities, but it's not mutually exclusive.
What's your advice to young aspiring actors?
Be patient. I waited a really long time before I started working—a really long time. I auditioned for two years before I got a job. Sometimes the audition process is great. You're getting to learn your craft and getting a chance to study. Even if you're not working, you can always be studying and taking a class so that you're always working on getting better. It's not about checking a box, it's about getting better and really, honestly, never giving up. Stay persistent.