'Little Red Riding Hood' Banned From School Over Sexism Concerns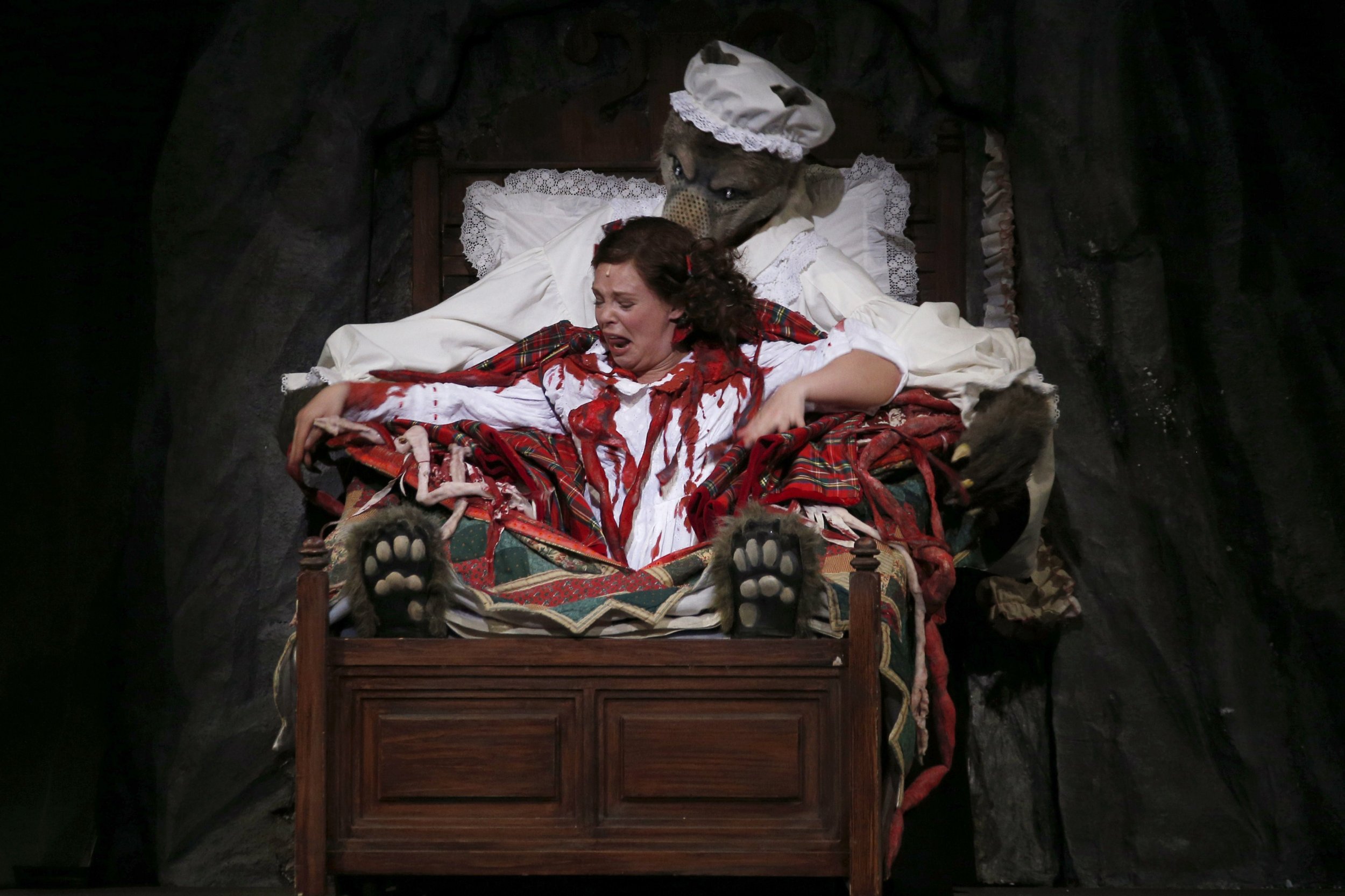 A school in Catalonia, Spain, has withdrawn from its library 200 classic children's books such as Sleeping Beauty and Little Red Riding Hood because of their depiction of sexist stereotypes.
After analyzing the contents of its library for children up to the age of 6, the management of Taber School in Barcelona found that around a third of its stories were "toxic," and that only one-tenth of the books were written from a gender perspective.
Anna Tutzó, who was on the commission that looked at the books, said gender bias also pervaded fairy tales, and that the change of gender roles in society "is not being reflected in stories."
The classic legend of Saint George, in which a man is the hero and the woman is a scared princess, was also among the stories removed, despite its status as a key story read at regional festivals in Catalonia on St. George's Day.
Tutzó told El Pais that such stories played into stereotypes of linking masculinity with courage, and she wanted children to think critically about the tales they were being told.
"Also in violent situations, even though they are just small pranks, it is the boy who acts against the girl.This sends a message about who can be violent, and against whom," she explained.
Other schools in Barcelona are looking to follow suit. Montseny School is revising the books in its library. Estel Clusella, head of Fort Pienc's school parents' association, said it was good to have books that broke traditional gender stereotypes.
"At the age of 5, children have already established gender roles; they know what it is to be a boy or a girl and what that means. So it's key to work with a gender perspective from the infancy stage," she said.
Fairy tales have for a long time been the center of criticism over what kind of messages about gender roles they give children.
Sarah Hall, from Newcastle, England, last year was inspired by the #MeToo campaign to demand Sleeping Beauty be removed from her 6-year-old son's curriculum.
She said she was worried about what kind of lesson a child would get from seeing a stranger kissing a woman in her sleep.
"It's a specific issue in the Sleeping Beauty story about sexual behavior and consent. It's about saying, 'Is this still relevant, is it appropriate?'" she told the Newcastle Chronicle.
In 2017, schools in the Australian state of Victoria were part of a Respectful Relationships curriculum in which children were taught to think critically about fairy tales and question the gender roles they contained.
Lauren Rosewarne, a social studies expert at the University of Melbourne, told ABC News that the tropes of women being saved by men, women's value being attached to their beauty and old women being witches, were outdated.
"Fairy tales have long been in the crosshairs of feminists who have considered the presentations to reiterate antiquated stereotypes," she said.