Tributes Paid to 'Little Women Atlanta' Star Ashley 'Minnie' Ross on Instagram After Death in Hit-and-Run Car Accident
"Little Women Atlanta" fans have awakened to the news that Ashley "Ms Minnie" Ross has died. She was aged 34.
According to a statement issued by Ross' management team, which was posted on her Instagram account, the reality television star had succumbed to injuries from a hit-and-run car accident.
"It is with profound sadness that we confirm on behalf of the family of Ashley Ross aka 'Ms Minnie' of 'Little Women Atlanta' has succumbed to injuries from a tragic hit and run car accident today at the age of 34. The family respectfully asks for their privacy as they grieve during this very difficult time," the statement read.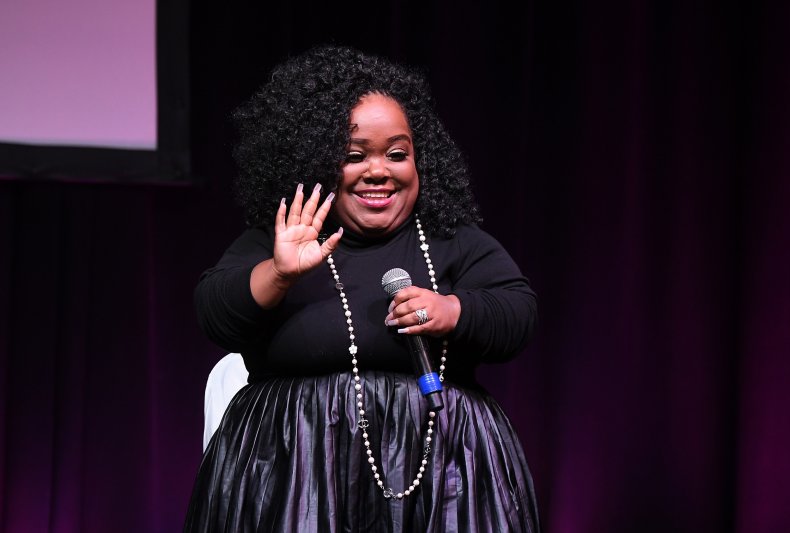 According to her publicist, Ross was involved in an accident while driving in a car, which occurred in Atlanta near Old National Road at 11:00 p.m. on April 26, 2020. Following the accident she was taken to the Grady Memorial Hospital, where she died on April 27, 2020, at 10:30 p.m. local time.
Her publicist told Newsweek that according to an eye witness, the driver of the vehicle that hit Ross' car and caused the accident fled from the scene. Newsweek has contacted the Atlanta Police Department for comment.
"Ashley was a sweet and kind person with a big heart," her publicist says. "She was an advocate for St Jude and young women. She will be remembered for her contagious smile."
Ross' co-stars in Little Women Atlanta posted their tributes to the reality star this morning.
"Minnie why did you have to leave us so soon !!.??," said Andrea Salinas. "You were such a great friend/mama bear to us since the day we meet in LA to film the pilot shoot for the show omg I can't believe this!! We are going to MISS YOU may you Rest In Peace my Minnie."
Her twin Amanda Salinas, also a star on the show, said: "Why did they take you away from us!!!! WHY!!!!! It always seems like we have all the time in the world, only to realize how fleeting it really is. I wish we had more time to do and say the things we saved for later which along with you is gone forever."
Costar Shirlene King Pearson wrote on her Instagram "This is all too much" and captioned the image: "Prayers for Minnie's family!!!"
Ross was raised by her single mother, Tammie Jackson, who was 18 years old when Ross was born. According to the Fandom.com wiki of the show, Jackson protected her daughter from bullying in childhood.
Ross is survived by her mother Tammie Jackson, her aunt and uncle Veronica and John Deloney, and grandmother Rose Deloney, as well as a host of other family members.
Little Women Atlanta is a Lifetime reality television series—a spin-off from Little Women LA—that follows little ladies who live and work in Atlanta, Georgia. Ross, also known as the "Mama Bear" on the show, was a main character throughout the series' six seasons.