'Little Women' Cast: Who Stars in the New Movie With Saoirse Ronan and Emma Watson?
Every generation has its own all-star cast version of Little Women, with everyone from Katherine Hepburn and Elizabeth Taylor to Christian Bale starring in movie versions of the classic Louisa May Alcott novel.
This year will see a new version of the story of the March sisters come to the screen, directed by Lady Bird's Greta Gerwig and starring Saoirse Ronan, Emma Watson and Meryl Streep, with support from some of the most exciting young actors working today.
Who is in the cast of Little Women?
Note: All Little Women quotes courtesy of the Project Gutenberg version of the novel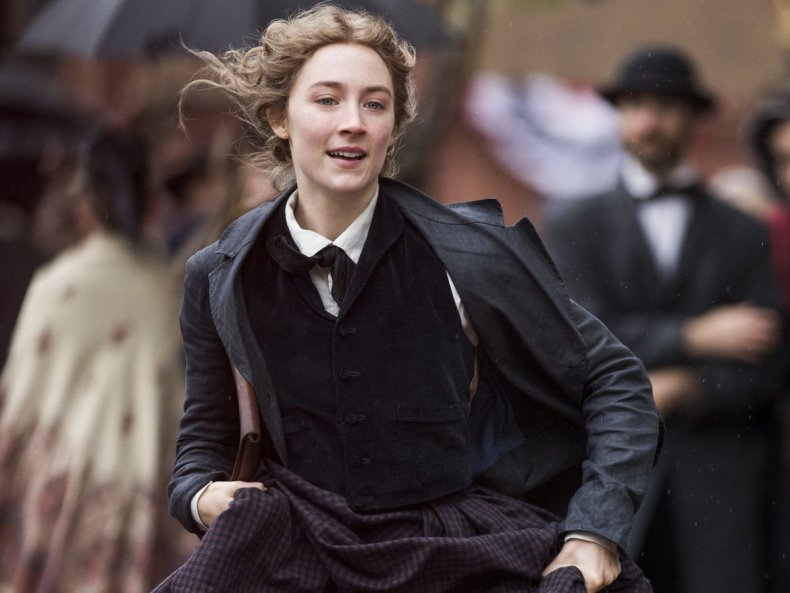 Jo March—Saorise Ronan
How is she described in the novel? "Fifteen-year-old Jo was very tall, thin, and brown, and reminded one of a colt, for she never seemed to know what to do with her long limbs, which were very much in her way. She had a decided mouth, a comical nose, and sharp, gray eyes, which appeared to see everything, and were by turns fierce, funny, or thoughtful. Her long, thick hair was her one beauty, but it was usually bundled into a net, to be out of her way. Round shoulders had Jo, big hands and feet, a flyaway look to her clothes, and the uncomfortable appearance of a girl who was rapidly shooting up into a woman and didn't like it."
Who has previously played her? Maya Hawke (2017 BBC version), Katharine Hepburn (1933), Kay Francis (1940), Winona Ryder (1994)
Who plays her in the new Little Women? Saoirse Ronan, the three-time Oscar nominee (for Lady Bird, Brooklyn and Atonement). Speaking to Variety, she said of the role, "It was a big step up for me as an actor. Even with something like Lady Bird I was fully terrified every day. I felt, 'I'm going to ruin this. I'm going to mess it up.' I really felt that. It was a great experience, but I was constantly on the phone to my mom or my friends saying, 'I can't do it.' It wasn't like that with Little Women."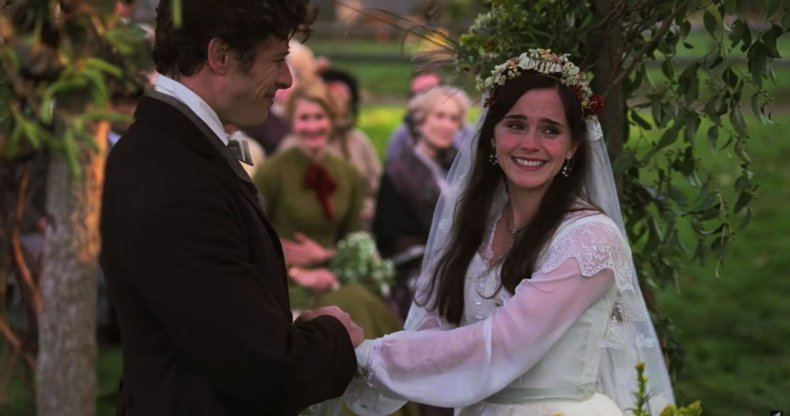 Meg March—Emma Watson
How is she described in the novel? "Margaret, the eldest of the four, was sixteen, and very pretty, being plump and fair, with large eyes, plenty of soft brown hair, a sweet mouth, and white hands, of which she was rather vain."
Who has previously played her? Janet Leigh (1949), Trini Alvarado (1994), Keiko Han (1987 anime version Tales of Little Women)
Who plays her in the new Little Women? Emma Watson, star of Beauty and the Beast, Perks of Being a Wallflower and the Harry Potter films. Though absent from the Little Women press tour, the actress has been hiding copies of the novel around the world featuring personal notes from the actress according to IBTimes.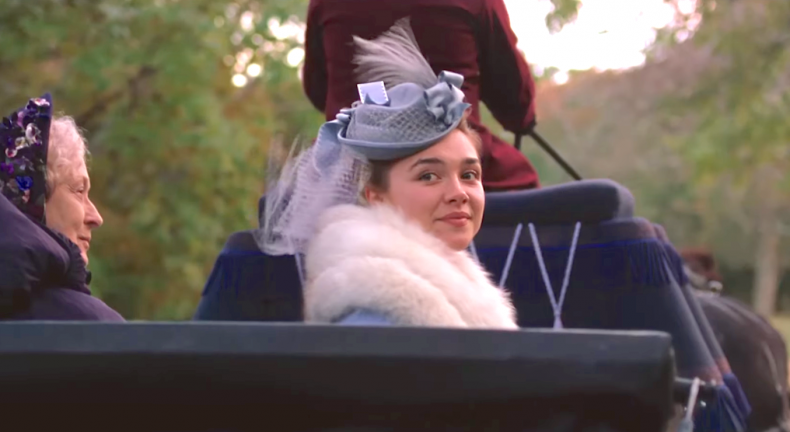 Amy March—Florence Pugh
How is she described in the novel? "Amy, though the youngest, was a most important person, in her own opinion at least. A regular snow maiden, with blue eyes, and yellow hair curling on her shoulders, pale and slender, and always carrying herself like a young lady mindful of her manners."
Who has previously played her? Kirsten Dunst (1994), Elizabeth Taylor (1949), Joan Bennett (1933)
Who plays her in the new Little Women? Florence Pugh, the British actress who has made a name for herself after powerhouse performances in Midsommar, Lady Macbeth and TV series The Little Drummer Girl. She told The Wrap that she was nearly unable to do the movie: "We [she and director Greta Gerwig] were just chatting for hours, and then finally Greta says, 'Well I'm so excited that we're going to be working together,' and I'm like 'Eeh' because I knew that both films [Little Women and Midsommar] weren't going to work. But through the power of two amazing directors, they moved mountains to make this schedule work so I could come in."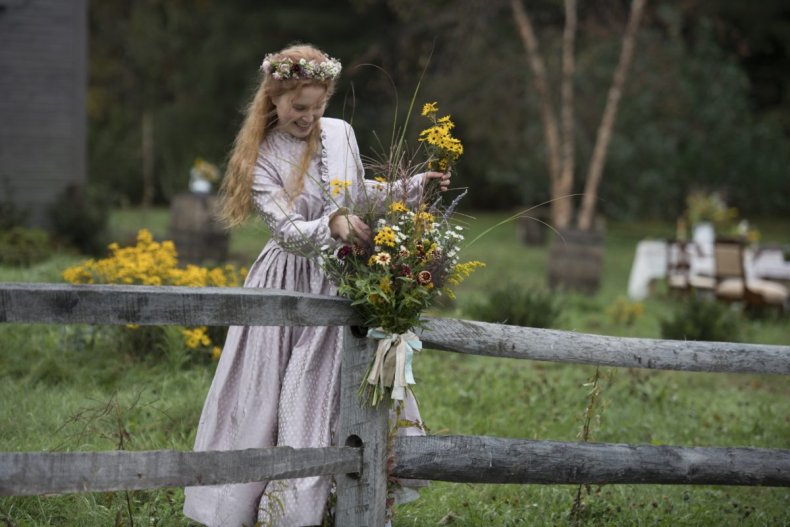 Beth Marsh—Eliza Scanlen
How is she described in the novel? " Elizabeth, or Beth, as everyone called her, was a rosy, smooth-haired, bright-eyed girl of thirteen, with a shy manner, a timid voice, and a peaceful expression which was seldom disturbed. Her father called her 'Little Miss Tranquility', and the name suited her excellently, for she seemed to live in a happy world of her own, only venturing out to meet the few whom she trusted and loved."
Who has previously played her? Claire Danes (1994), Keiko Han (1981 anime version), Lillian Hall (1918).
Who plays her in the new Little Women? Eliza Scanlen, best known for her role in HBO's Sharp Objects. Speaking to Elle, her co-star in that show Amy Adams said, "I called my agent and said, 'I think I'm more excited about Eliza getting cast in Little Women than for me to ever get cast in something!' "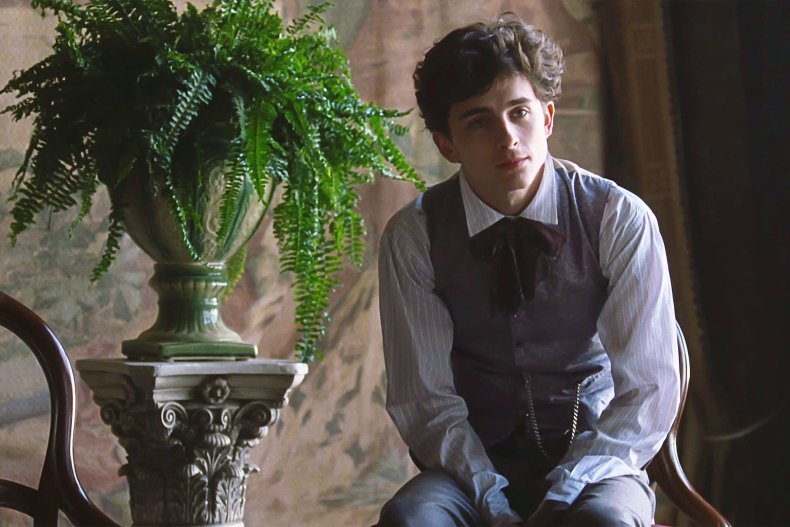 Theodore 'Laurie' Laurence—Timothée Chalamet
How is he described in the novel? Jo describes him as having, "Curly black hair, brown skin, big black eyes, handsome nose, fine teeth, small hands and feet, taller than I am, very polite, for a boy, and altogether jolly."
Who has previously played him? Christian Bale (1994), Lucas Grabeel (2018), Peter Lawford (1949)
Who plays him in the new Little Women? Timothée Chalamet, the actor who has captured millions of hearts since his roles in Call Me By Your Name (which bagged him an Oscar nomination), Lady Bird and The King. Speaking to IndieWire, he revealed that he and Ronan would swap clothes to get into character. He said, "I'd get to my trailer and have three clothing options, and she would let us mismatch to find what would work."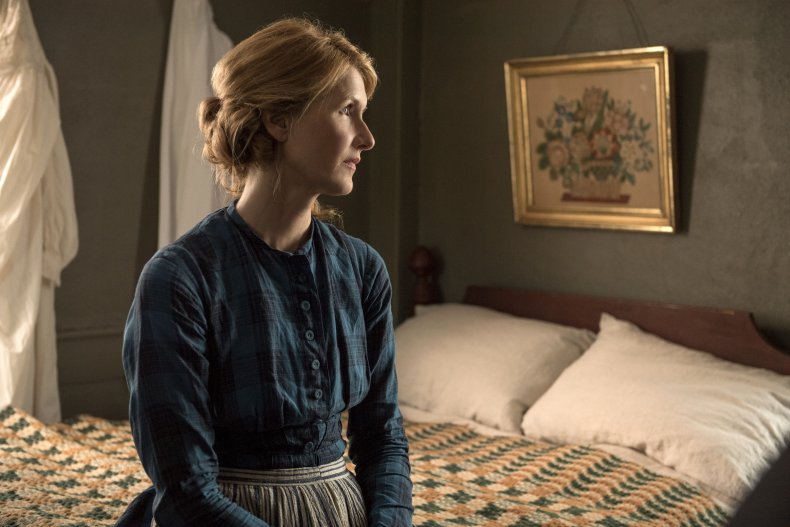 Marmee March—Laura Dern
How is she described in the novel? "She was not elegantly dressed, but a noble woman, and the girls thought the gray cloak and unfashionable bonnet covered the most splendid woman in the world."
Who has previously played her? Susan Surandon (1994), Emily Watson (2017) , Mary Astor (1949)
Who plays her in the new Little Women? Laura Dern, the two-time Oscar nominee (for Wild and Rambling Rose) and star of Blue Velvet, Big Little Lies and the recent Marriage Story. At a Q&A (reported by Observer,) Dern said of Little Women: "Yes, we've had seven versions, but there is revolution everywhere you look in this movie. There is a film about what it means to be an artist, and there's a film about identity, there's a film about choices, there's a film about women and money."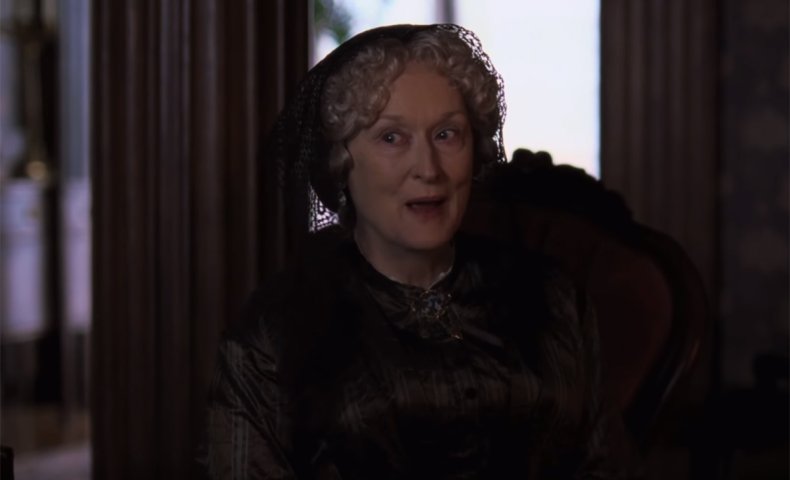 Aunt March—Meryl Streep
How is she described in the novel? "Jo happened to suit Aunt March, who was lame and needed an active person to wait upon her. The childless old lady had offered to adopt one of the girls when the troubles came, and was much offended because her offer was declined."
Who has previously played her? Angela Lansbury (2017), Mary Wickes (1994), Florence Nelson (1917)
Who plays her in the new Little Women? Meryl Streep, acting legend and three-time Oscar winner (for The Iron Lady, Sophie's Choice and Kramer Vs. Kramer). Speaking at the Teen Vogue Summit (via Hollywood Reporter), director Greta Gerwig said of Meryl's casting: "When I started working on this project, Meryl Streep did just tell me that she was going to be in it. Because she loves the book and she told me ... 'I'll be Aunt March.' She said, 'Write me some good lines.' I was like, 'I will.'"
Mr. March—Bob Odenkirk
How is he described in the novel? "The war is over, and Mr. March safely at home, busy with his books and the small parish which found in him a minister by nature as by grace, a quiet, studious man, rich in the wisdom that is better than learning, the charity which calls all mankind 'brother', the piety that blossoms into character, making it august and lovely."
Who has previously played him? Dylan Baker (2017), Patrick Troughton (1970), Leon Ames (1949).
Who plays him in the new Little Women? Bob Odenkirk, best known for Mr. Show, Breaking Bad and its spin-off, Better Call Saul.
Who also stars in Little Women?
The supporting cast of the movie includes:
Tracy Letts (Ford vs. Ferrari, Homeland) - Mr. Dashwood
James Norton (McMafia, Grantchester) - John Brooke
Chris Cooper (Adaptation, American Beauty) - Mr. Laurence
Louis Garrel (The Dreamers, Saint Laurent) - Freidrich Bhaer
Little Women is released in cinemas on December 25.