3 Times 'Little Women' Made a Cameo in Modern Television
Even fictional characters have a love of Little Women.
Beyond being adapted into films, musicals and mini-series, Louisa May Alcott's novel Little Women has made several cameos in modern television.
On Tuesday, Sony Picture was set to release the trailer for the latest film adaptation of Little Women, featuring an all-star cast including Meryl Streep, Emma Watson, Laura Dern and Saoirse Ronan. The film's release, which is scheduled for Christmas, comes more than 150 years after Alcott's novel was published.
Set during the Civil War, the novel chronicles the lives of the March family, specifically the four daughters, Meg, Jo, Beth and Amy. An immediate success, the novel is widely regarded as one of the most beloved of all time and its influence is widespread.
Along with being made into several films, Little Women has been referenced in several modern television series. Caution, some of these references contain spoilers.
Downton Abbey
In the first season of Downton Abbey, Cora Crawley, portrayed by Elizabeth McGovern, expressed a sentiment that many mothers of daughters could probably find to be accurate.
"No one ever warns you about bringing up daughters," Cora tells her maid Sarah O'Brien. "You think it's going to be like 'Little Women' instead they're at each other's throats from dawn until dusk."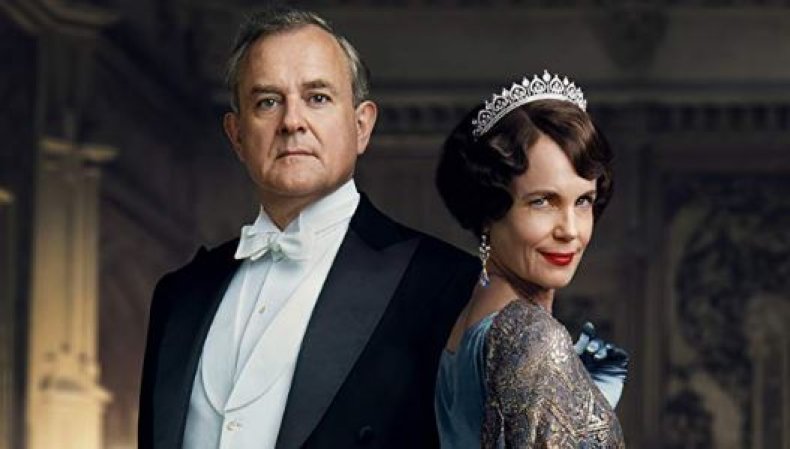 Friends
In "The One Where Monica and Richard are Just Friends," Friends' characters Rachel Green, played by Jennifer Anniston, and Joey Tribiani, played by Matt LeBlanc, exchange their favorite books. This leaves Joey reading Little Women and giving the world a few memorable quotes, such as when he thought Jo was a boy and Laurie was a girl.
Then, after Joey ruins The Shining for Rachel, she spoils the book for Joey, telling him that Beth dies. She takes it back so as not to ruin the first book Joey has read that didn't star Jack Nicholson and later suggests they put the book in the freezer, Joey's coping mechanism when he reads about Beth's death.
Girls
During the second season of Girls, Ray Ploshansky, played by Alex Karpovsky, asks Hannah Horvath, portrayed by Lena Dunham, to return his copy of Little Women. However, Hannah informs him that she left it at her ex-boyfriend's house, which bothers Ray because his Godmother gave it to him along with a note as to how it related to his life.
Ray's girlfriend, Shoshanna, played by Zosia Mamet, raised the question as to how hid Godmother thought it related to his life and asked if she thought he was more of a Marmee or an Amy. Ray explains he would likely be a Marmee but doesn't know because he never read it and then Hannah offers her own opinion.
"Firstly, you're not a Marmee, you're probably the dad who dies of influenza at the war," Hannah says.