Timothée Chalamet as Laurie in 'Little Women' Receives Mixed Reactions As Some Fans Miss Christian Bale
The trailer for the film adaptation of Louisa May Alcott's Little Women caused quite the stir on social media when it released on Tuesday.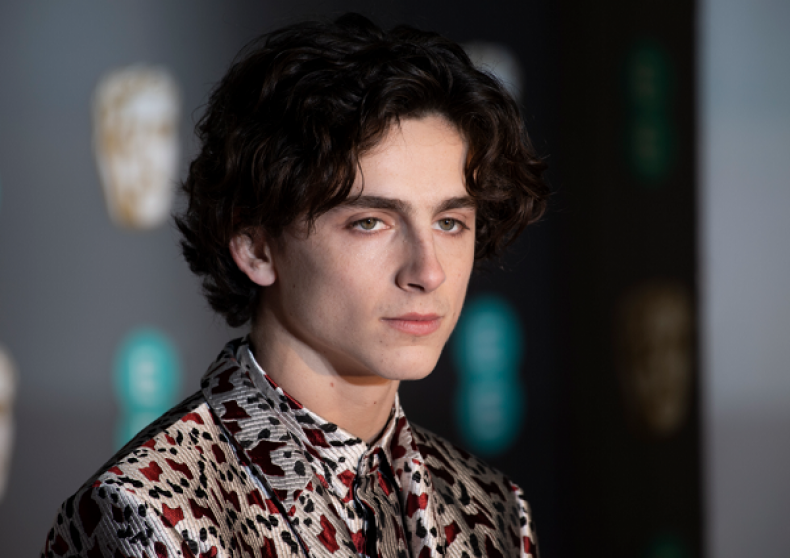 Many fans shard their excitement for the latest film rendition of the novel, which has been adapted into a television musical, an opera and several movies since its initial 1868 release. While numerous people were thrilled over the cast—which stars Emma Watson, Saoirse Ronan, Eliza Scanlen and Florence Pugh as the famous March sisters, Meg, Jo, Beth and Amy, respectively—the casting of the intelligent, hopeless romantic Laurie drew mixed reactions from fans.
Some Little women fans couldn't help but swoon over Timothée Chalamet's casting as Theodore "Laurie" Laurence, the March sister's loyal neighbor and Jo's proposed love interest. Comments about Chalamet's "Laurie hair," good looks and charming chemistry with Ronan previewed in the trailer were plentiful.
However, not everyone was sold on the casting, particularly those fans who first fell in love with the character during Christian Bale's portrayal of Laurie 25 years ago. While there was an obvious understanding for the need to cast someone as young and dashing as Chalamet as Laurie—an aspect that many Bale-lovers were totally O.K. with—some fans just refused to relinquish their dedication to Bale's Laurie in exchange for Chalamet.
Bale's role in the 1994 Little Women movie fueled his career as a '90s heartthrob. Bale was just 20 years old when he played the role of the 17-year-old orphan who was head-over-heels for the eloquently brilliant and independent Jo, played by Winona Ryder.
Despite the new changes, Gerwig was certain viewers would enjoy Chalamet and Ronan's pairing just as much as they loved watching Bale and Ryder in the 1994 movie. "There is some true pairing between them that feels like what's in the tradition of great cinematic pairings," the award-winning director said in an interview with People magazine and Entertainment Weekly, released Tuesday.
"They have an energy between them that is like they become a bonfire when they're together. They're both so alive and they're both so talented and so smart and so young. When you put them together it's like combustion," she said, noting their performance during one particularly emotional scene "breaks my heart, every time."
She added: "They are spectacular actors. I don't know how they do it, I mean it's magic. I direct them, but it's all there."
Little Women is slated to hit theaters on Christmas Day. See a few reactions to Chalamet's casting below.