Could the Litvinenko Murder Verdict See Russia Stripped of the 2018 World Cup?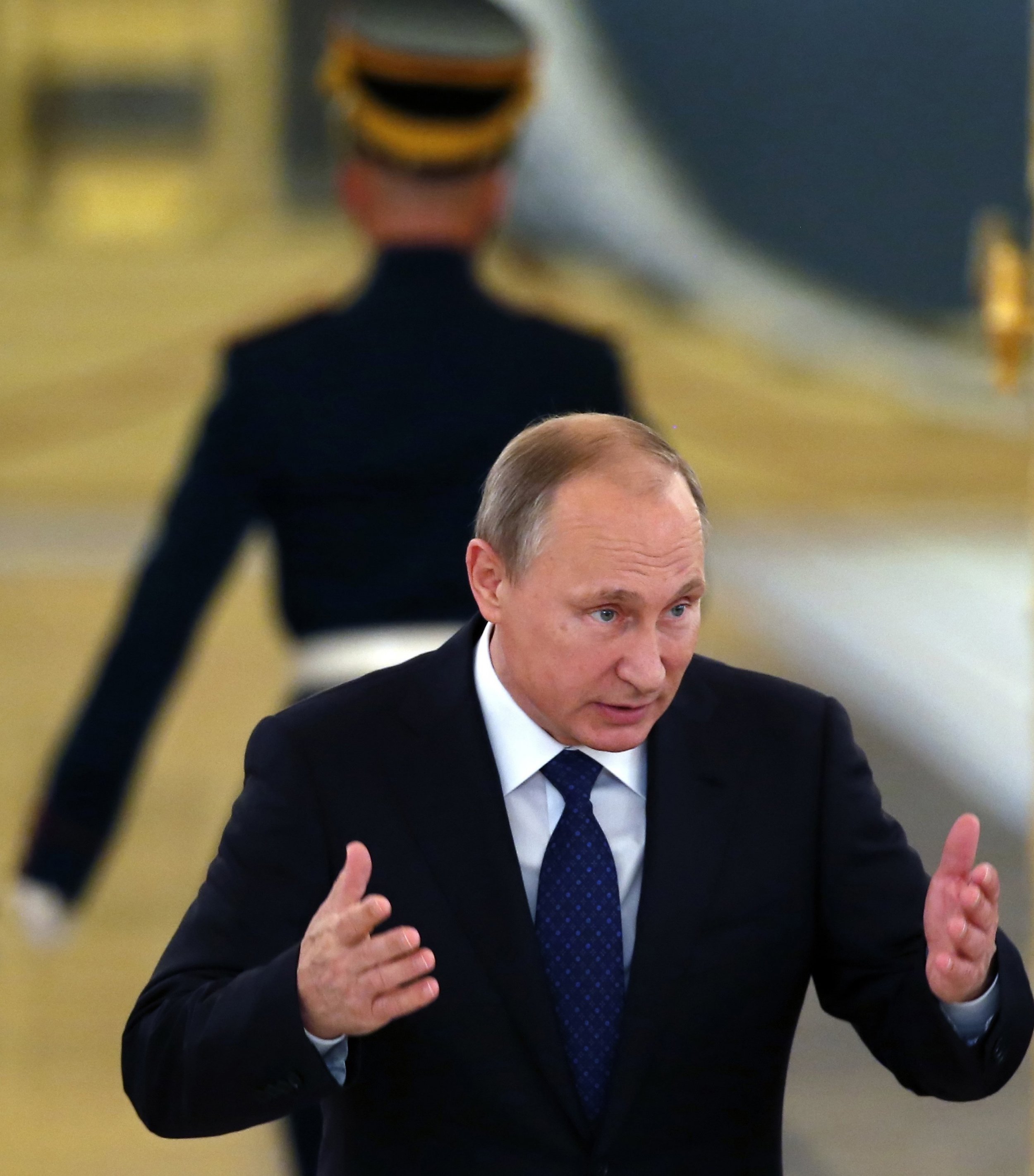 A Russian protest group believes revelations that President Vladimir Putin "probably" approved the murder of Alexander Litvinenko will fuel calls to strip the country of the 2018 FIFA World Cup.
The group, which calls itself X Soviet, was formed in response to the imprisonment of anti-government protester Ildar Dadin on December 7, 2015—he was arrested under a new law that punishes repeated breaches of Russia's rules on public gatherings—as well as the country's annexation of Crimea under Putin and its move into neighboring Ukraine. The group is dedicated to either seeing the 2018 World Cup awarded elsewhere or organizing a global boycott.
"We want to draw attention to Russian aggression in Ukraine, and targeting the World Cup is the best way to do that," Sarah Hurst, an English freelance journalist who is one of the group's founders, tells Newsweek. "The Litvinenko case is one in an array where action should be taken against Putin.
"The Litvinenko case is helpful. It's great that these conclusions have come out."
In an inquest in London on Thursday, it was concluded that Putin was likely to have signed off on the 2006 poisoning of Litvinenko, a former member of the Russian secret service, due to lingering "antagonism" between the two.
That has increased the pressure on governments and FIFA, world football's governing body, to reexamine Russia's suitability to host the 2018 tournament, with U.K. Shadow Home Secretary Andy Burnham again calling for a "debate" as to whether Russia should be stripped of the event "in light of its government's links to organized crime." Burnham said in May 2015 that England should "boycott" the 2018 World Cup.
On its Facebook page, X Soviet calls for FIFA to "take the 2018 World Cup away from Russia and give it to another, more appropriate host country."
"We believe it is wholly inappropriate for football players, fans and sponsors to legitimize Putin's actions in Ukraine by participating in a World Cup tournament held in Russia. Until Crimea is returned to Ukraine and Russia starts adhering to its own constitution and international law strictly and unconditionally, Russia should be excluded from hosting this and any other such international events," a statement on the page reads.
There have been suggestions that the 2018 World Cup could be stripped from Russia due to suspicions of corruption in the bidding process. Last June, the Federal Bureau of Investigation (FBI) opened a criminal investigation into how the 2018 tournament and the 2022 version in Qatar were awarded.
"It would be a shame if the World Cup were taken away from Russia due to corruption in FIFA. It would be saying, 'We would have held it in Russia if it weren't for that,'" Hurst says.
Alex Sinodov, a Russian English teacher who is another central figure in the campaign, tells Newsweek that X Soviet's aim of taking the World Cup from Russia "depends on the prompt action of Western leaders like David Cameron."
Hurst agrees, saying: "It would be ridiculous for the U.K. government now to do nothing. It is not enough for Cameron to take action that has been tried before, like asset stripping."