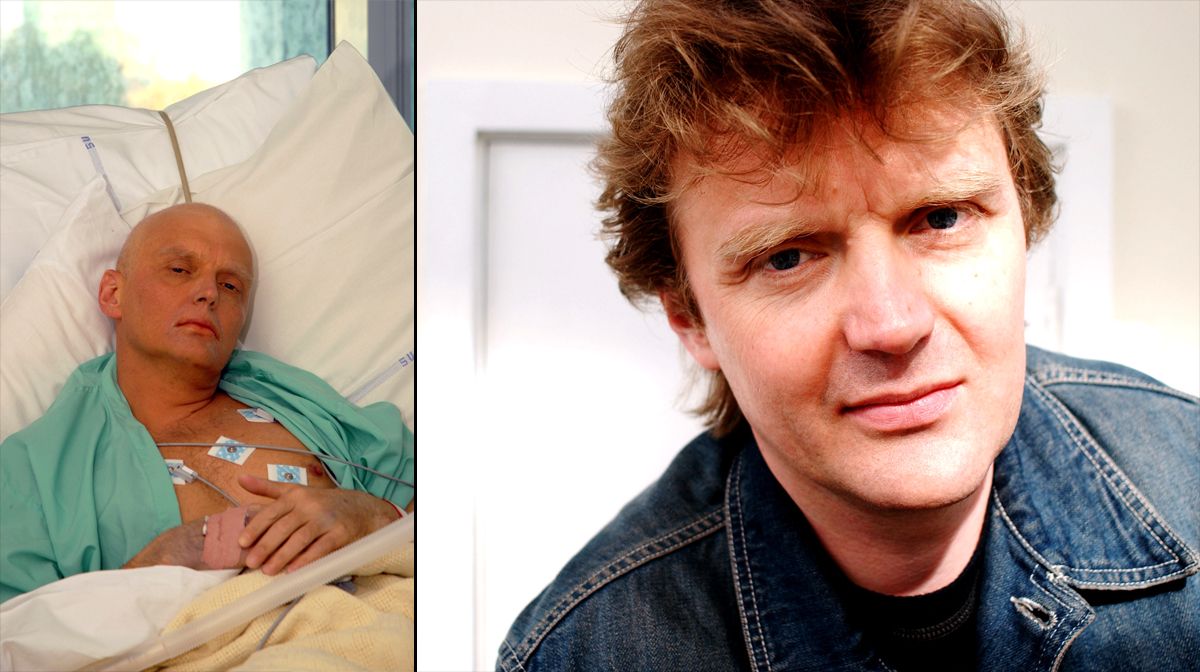 The alleged assassination of Russian dissident Alexander Litvinenko at the hands of Russian intelligence is part of a larger policy brought forward by Russian President Vladimir Putin of "liquidating" defectors from Russia's security services, according to New York-based thinktank the Institute for Modern Russia (IMR).
"As one former KGB officer, Oleg Kalugin, put it: 'The KGB has a rule: never forgive, never forget'," says Olga Khvostunova, a researcher for the IMR says.
"So you have a pattern here - Russian intelligence services will go after dissidents and kill them only if these dissidents are viewed as defectors, traitors, enemies, who pose a serious threat to the regime's security," she adds.
According to Khvostunova, the KGB's post-Soviet successor, the Federal Security Service (FSB), as well as Russia's military (GRU) and foreign intelligence services (SVR) have reintroduced the same historic treatment of defectors since former KGB officer Putin became Russian president in 2000.
"The real threat is posed to former KGB, SVR, GRU or other intelligence officers who decide to defect," she says.
"After the Soviet Union collapsed, Russia's foreign intelligence service suffered a blow, funding decreased dramatically. Some analysts point out that during that time the practice of political assassinations abroad stopped. However, with Vladimir Putin's rise to power, special services bloomed and prospered," she adds.
Litvinenko, who died from polonium poisoning in London in 2006 after defecting to British intelligence from the FSB, is currently the subject of a public enquiry chaired by Sir Robert Owen, after mounting evidence that Russian intelligence agents had been behind the Russian's killing.
"For decades Russian special services have been denying any participation in murdering or facilitating deaths of 'defectors', 'traitors', or 'enemies of the country' abroad, Some of the most publicised cases in the last 70 years would be the poisoning of a Ukrainian political activist and nationalist Stepan Bandera [in 1959] and the murder of Bulgarian dissident Georgy Markov [in 1978]. One can also remember assassination of Leon Trotsky in 1941," Khvostunova says.
Under "the new regime", the assassinations of Litvinenko and that of former Chechen leader Zelimkhan Yandarbiev who was killed in a car bombing in Qatar in 2004 have been the most high profile, according to IMR, while there have also been further linked killings.
"In the Qatar operation, involvement of SVR and GRU was revealed; two Russian agents were arrested, and Putin had to personally interfere to get them back to Russia," Khvostunova says, adding that six more Chechen supporters of Yandarbiev's were subsequently killed across Turkey, Georgia and Azerbaijan in "a demonstration of force by the Kremlin".
Meanwhile IMR also points to the "mysterious" death of Times of London journalist Daniel McGrory who reported on the case, and the shooting of Paul Joyal, Litvinenko's personal friend who had recently spoken out about his death, both in 2007.
While the IMR, which was formed by Pavel Khodorkovsky, son of exiled Putin-critic Mikhail Khodorkovsky, does not consider Russians without ties to intelligence in grave danger, Khvostunova admits "exceptions are possible".
"For example, in 2009 former Chechen rebel Umar Israilov, 27, was shot dead in Vienna, where he lived in exile. Earlier he filed a case to European Court of Human Rights claiming that he had been abducted and tortured by Chechen president Ramzan Kadyrov." Kadyrov is a member of Putin's United Russia party.
Alexey Malashenko, scholar in residence at Moscow's Carnegie Endowment Centre, while acknowledging Putin's involvement in Litvinenko's death, is more cautious about extrapolating too much from one case.
"The case of the liquidation in 2006 of Alexander Litvinenko is a special case which could explained by his closeness to Berezovski - a man personally hated by Putin," he says, referring to Litvinenko's financial backer Boris Berezovski, who was found dead in his Berkshire home in 2013 after apparently committing suicide.
"Russia's security services are preoccupied with the opposition working within Russia itself," Malashenko says, voicing his scepticism that a large-scale campaign against former Russian agents is underway.
"But don't forget that our Putin is unpredictable," Malashenko added.
A quotation in an earlier version of this article implied that Paul Joyal had been killed in 2007. He in fact survived the shooting.