Live Maggots Found on Dementia Patient in North Carolina Nursing Home With Violations History
The discovery of live maggots in a wound of a dementia patient at a Charlotte, North Carolina, nursing home prompted the state health department to cite the facility.
The North Carolina Department of Health and Human Services (DHHS) cited University Place Nursing Home and Rehabilitation Center on September 20 after a complaint by the resident's grandson, Justin Waddell, prompted inspectors to investigate negligence flagged by staff workers at the facility, local news station WBTV reported.
Waddell told the outlet that one staff worker at the nursing home alerted him about the situation with his grandmother, Bernice Mayes, and sent him a video of live maggots crawling out of an open wound on her heel.
"My stomach turned. I would say a wide range of emotions came with me" after seeing the video, Waddell said. "I was not expecting this."
Waddell reported the incident and transferred his grandmother to a hospital to treat her wound. He later took her to another nursing home.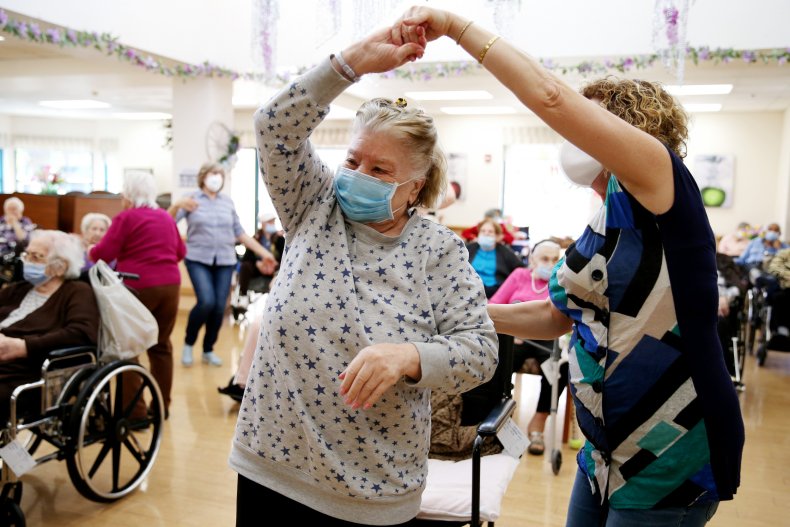 Newsweek contacted North Carolina's DHHS and the nursing home for comment but didn't receive a response before publication.
However, a department spokesperson said on Thursday that inspectors visited the nursing home and confirmed that staff workers at the facility found between 50-100 maggots in Mayes' heel when they became aware of the infection.
The staff told inspectors that the facility's director of nursing decided to have the wound cleaned at the nursing home instead of taking Mayes to the hospital.
According to the inspection report, the nursing home addressed the issue by spraying for flies, purchasing 46 new window screens and installing lights to spot bugs. The nursing home has long had a history of violations and was cited 21 times by state inspectors over the past decade, according to WBTV.
An August 2020 DHHS report noted that a few residents at the nursing home were impacted because the facility "failed" to implement COVID-related measures in regard to face masks. The nursing home was fined $5,000 for these deficiencies, according to ProPublica.
In July 2019, the North Carolina nursing home was fined $55,270 for an incident that jeopardized a resident's health and/or safety. According to another DHHS report, the facility failed to monitor a "severely cognitively impaired" resident who was wandering around in the facility's courtyard.
The resident was exposed to intense heat on a 90-degree day without shade, fluids, or supervision, according to the report, before he was found one hour and a half later "slumped over to the side of his chair and not responsive to caregivers."
He was later transferred to the hospital where he stabilized and returned to the facility four days later. DHHS didn't disclose what he was treated for at the hospital.
"The facility remains out of compliance at a lower scope and severity of category D to complete education and ensure monitoring systems put into place are effective related to supervision to prevent accidents," the report read.
Category D is an assessment of severity that notes no actual harm, but potential for more than minimal harm that doesn't pose immediate jeopardy.