Live Más! Nation's First Tipsy Taco Bell Hires Bouncer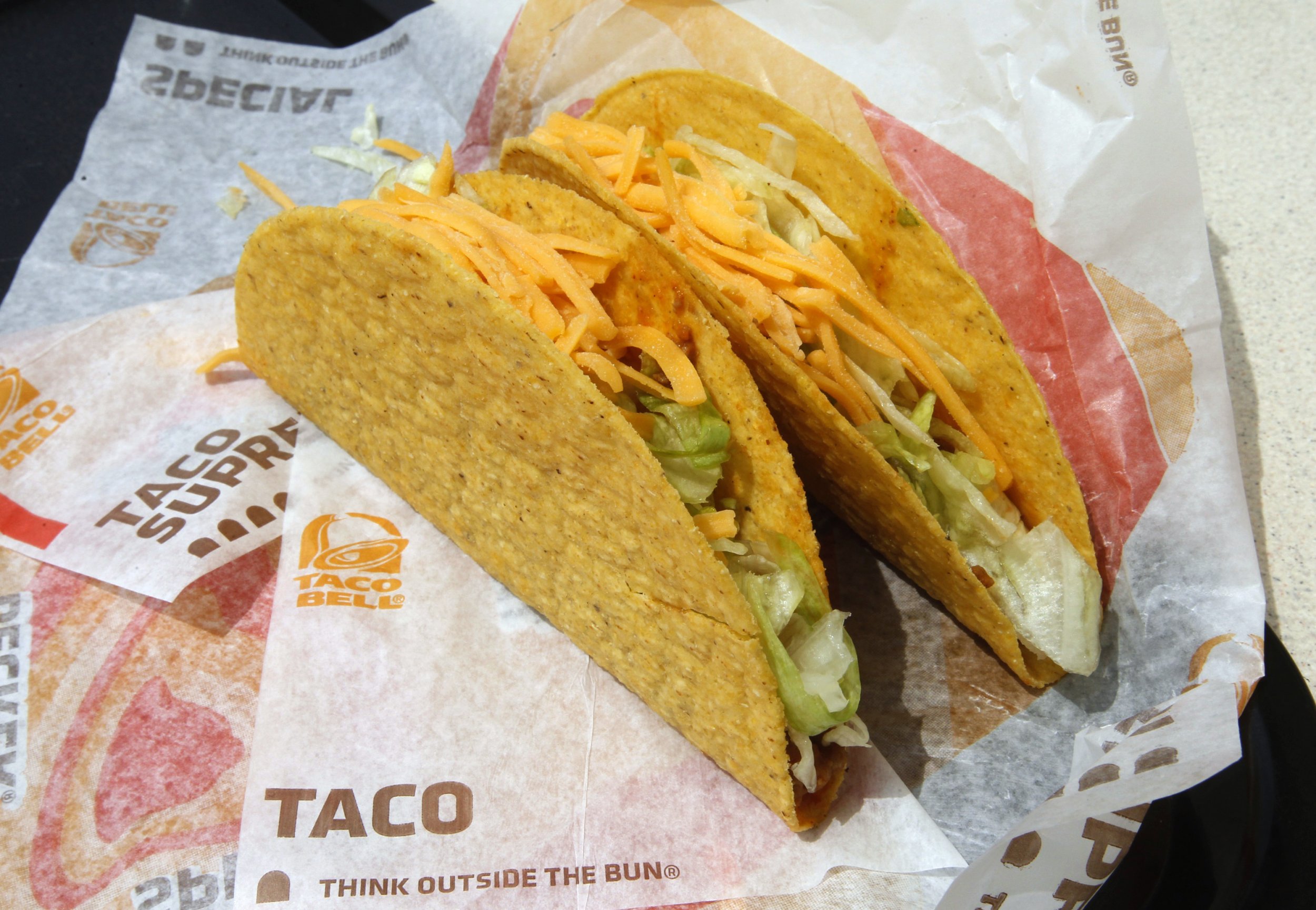 Here's a pop quiz: What delicious, stomach-lining-killing substance pairs well with Cheesy Gordita Crunch–inspired indigestion? The correct answer is booze, which you may soon be able to buy at your neighborhood Taco Bell faster than you can say "Cool Ranch Doritos Locos Taco Supreme."
Earlier this year, Taco Bell announced that it would be getting its very first alcohol-friendly location at 1439 North Milwaukee Avenue, in Chicago's Wicker Park neighborhood. And the joint looks pretty good: Given photos of sleek tables, exposed brick and ample seating, the chain is drawing the design from its Tokyo model in a threefold attempt to inspire dining in, whet millennials' appetites for "authenticity" and make Taco Bell a destination, instead of the drunken last resort it currently is.
The owner of the location said on Wednesday that the store had agreed to hire a bouncer to keep things from getting unruly, and that it would cease serving up mixed alcohol freezes, wine and beer at midnight. The security guard will be on watch from 9 p.m. to midnight from Thursday to Saturday. The measures, which will be enacted when the Taco Bell opens in mid- to late August, is an attempt to prevent people from turning up too hard before their big nights out. Big nights that start...at Taco Bell.
Last month, the local Wicker Park Committee had a meeting to discuss the possible horrors of an alcohol-fueled Taco Bell opening in the neighborhood. Rob Poetsch, a Taco Bell spokesman, told DNA Info last month that alcohol consumption will be "restricted to inside the restaurant, and a new cup design will distinguish between non-alcohol and regular beverages."
The meeting inspired the restriction on hours as well, ensuring that patrons who want to drink can "live más" only until midnight, at which time the spell is broken, and their frozen cocktail turns back into a Cheesy Gordita Crunch. Food will still be available until 2 a.m., including new appetizers exclusive to the Wicker Park location.
The plan is expected to get the green light by Chicago's liquor commissioner, Greg Steadman. Once approved, the plan will be posted online, hopefully inspiring a wave of new Taco Bells throughout the nation. Poetsch said the chain will be rolling out a "similar restaurant concept" in San Francisco later this fall.
Cuidado, Midwesterners and Bay Area residents: The tipsy Taco Bell cometh!