Moscow Police Detain Navalny, More Than 100 Protesters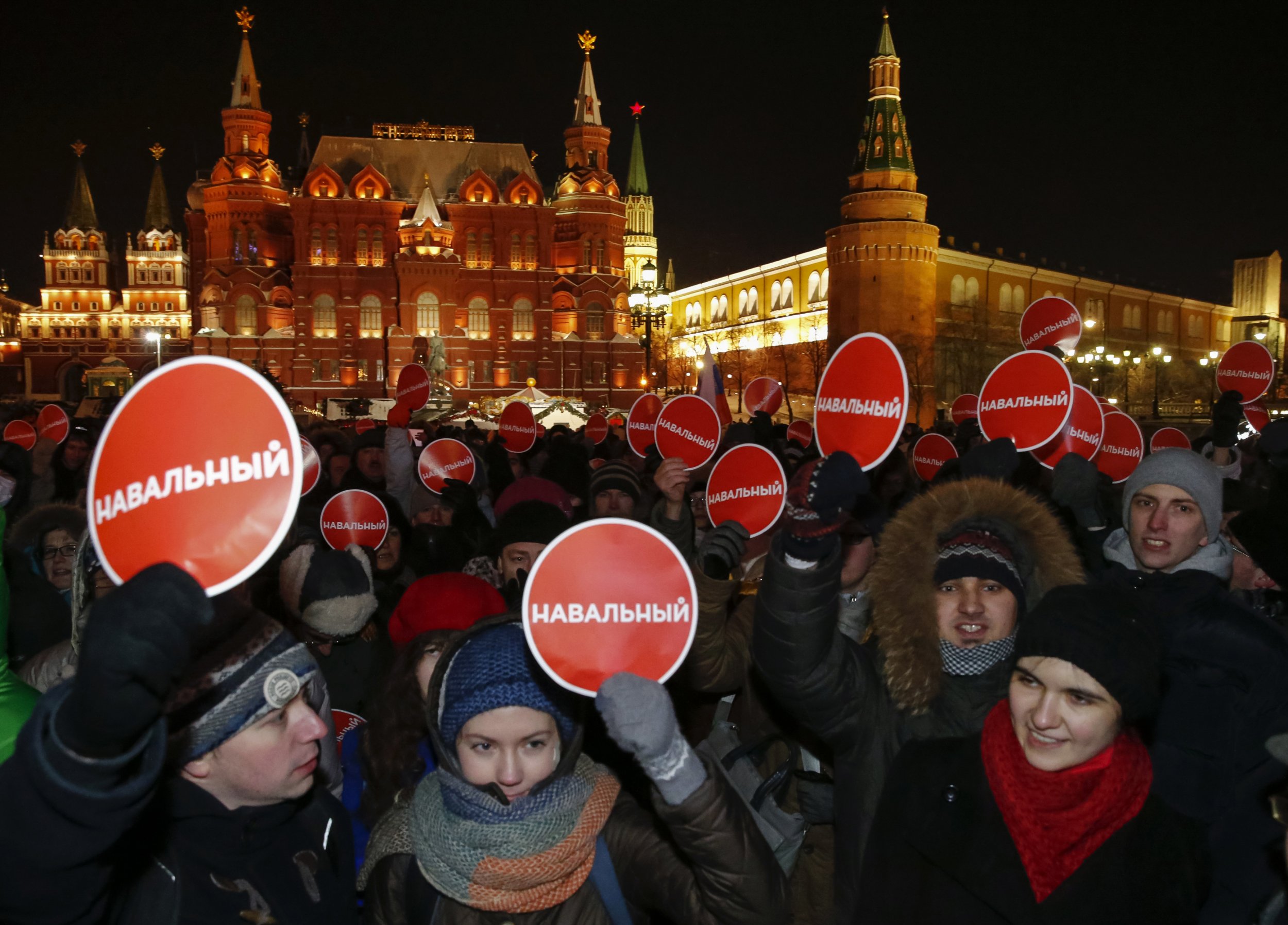 Hours after a Russian court handed Alexi Navalny a suspended sentence of three and a half years on charges of embezzlement, the prominent Kremlin critic remained defiant on Tuesday, joining thousands at a rally in Moscow before the police detained him and more than 100 others.
The police reportedly said they were returning Navalny to his home, where he has been under house arrest. In a surprising move, the court also sentenced Navalny's brother, Oleg, to three and a half years in prison. The two Navalnys had been accused of stealing hundreds of thousands of dollars from two firms between 2008 and 2012, a charge they deny.
Navalny has long been an outspoken critic of Russian President Vladimir Putin. Three years ago he led massive street protests against the Kremlin leader, as tens of thousands took to the streets, inveighing against what they call widespread corruption among Putin's closest allies.
Supporters of Navalny say the court's decision was politically motivated, and in statements following the verdict, the United States and the European Union concurred. The Kremlin has denied these accusations.
Not long after the verdict on Tuesday, thousands of protesters thronged in the cold Moscow streets against a backdrop of holiday decorations in Manezh Square.
According to the Associated Press, as of Tuesday night, Russian police are still attempting to disperse the protestors, who are chanting anti-Putin slogans and waving banners. Meanwhile, the U.S. embassy in Moscow has warned U.S. citizens to keep away from the square.
"Due to the possibility of large crowds and violence, Americans should avoid Manezh Square and the surrounding area including metro stations for the remainder of the day," a statement from the embassy said.