Hong Kong Chief Executive Refuses to Resign in Address to Protesters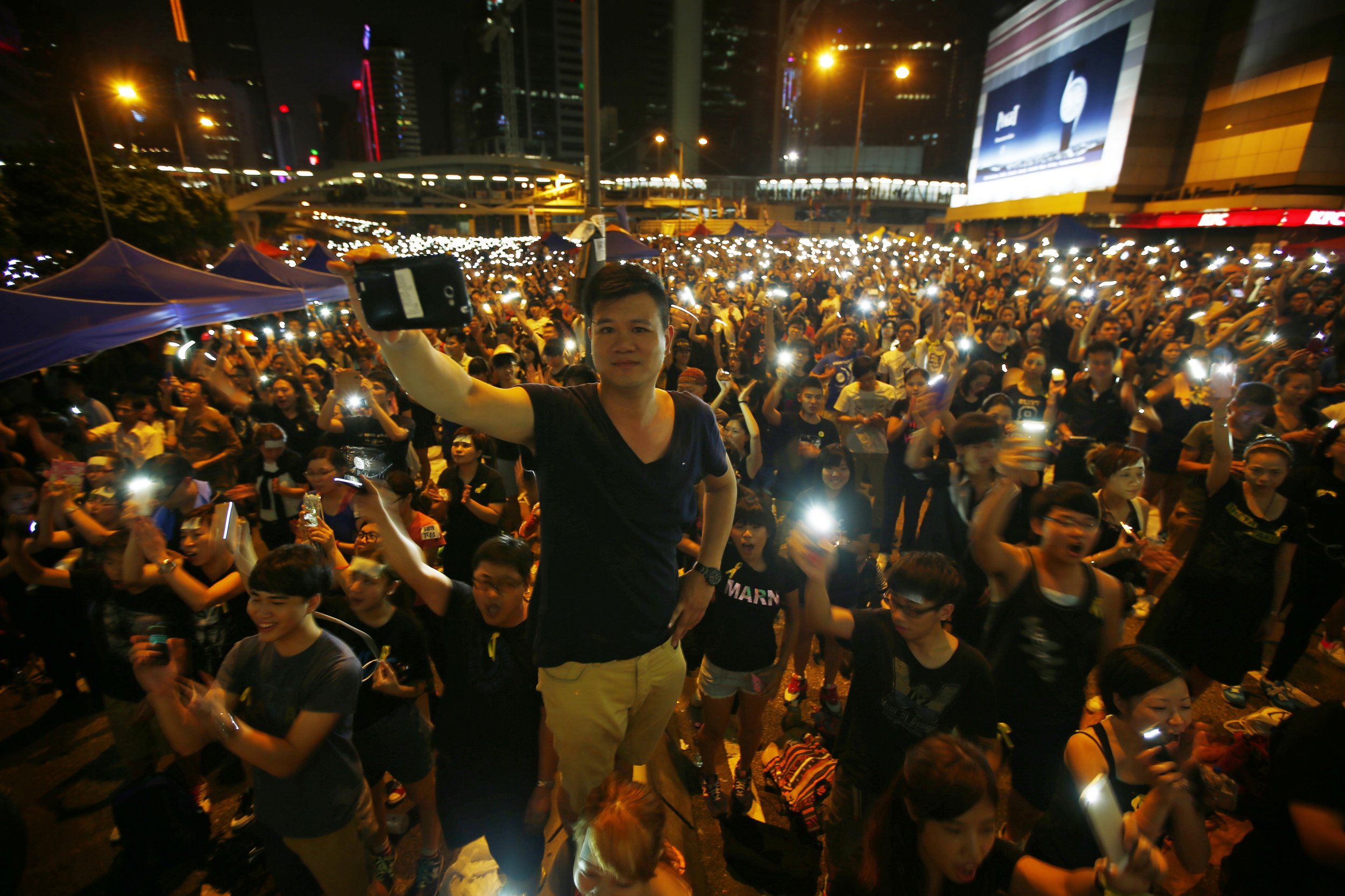 Updated | Hong Kong's Chief Executive CY Leung said in an address to thousands of pro-democracy protesters camped out on city streets that he will not resign, but will be dispatching a government representative to speak directly with protest leaders.
Speaking at a press conference on Thursday night, Leung said in response to calls for his resignation that he needs to continue doing the work of Hong Kong's electoral reform and he will not step down. Protesters have been stationed outside Leung's office since this morning and are threatening to storm government buildings if he refuses to back down. Protesters and journalists on the ground began tweeting photos of riot police arriving shortly before the press conference began, and police have warned against any attempt to occupy administrative buildings, Reuters reports.
Leung also announced Carrie Lam, Chief Secretary for Administration of Hong Kong Government, will meet with the Hong Kong Federation of Students after the group issued an open letter to meet with her.
For the past week, Hong Kong's streets have been full of protesters calling for universal sufferage and for Leung's resignation. Leung has the full backing of Beijing.
The protests have been noted for their calmness and the politeness of many of the students who have been handing out supplies and gathering up trash.
Rallies in support of the protestors have been organized in other cities, including one in Times Square Wednesday night that drew hundreds of participants.