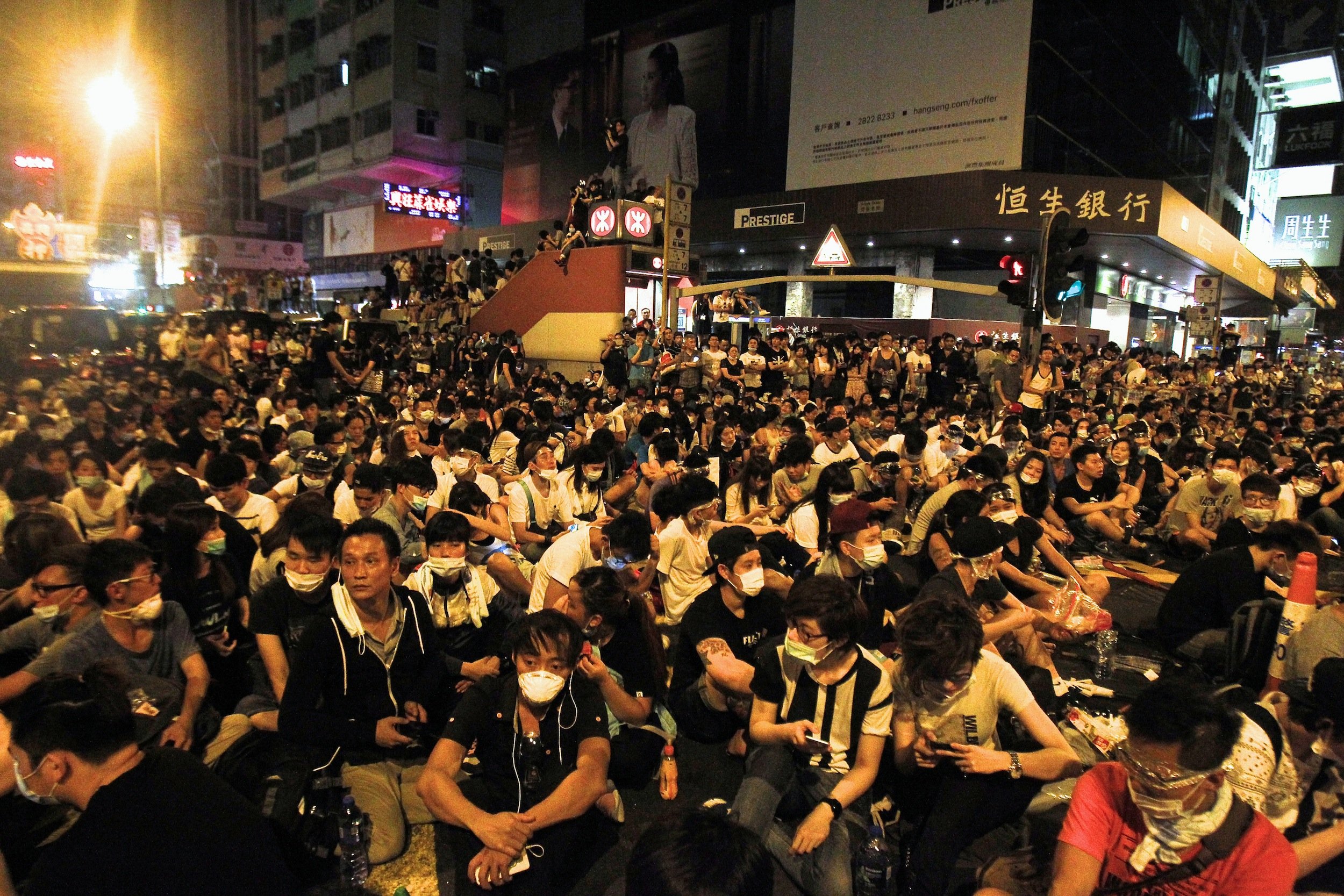 Hong Kong pro-democracy protests turned violent on Sunday as police tried to clear the crowds with tear gas and batons. The Chinese government has refused to grant universal suffrage to Hong Kong until 2017 and even then plans to vet candidates who will run for election, a move protestors have branded "fake democracy."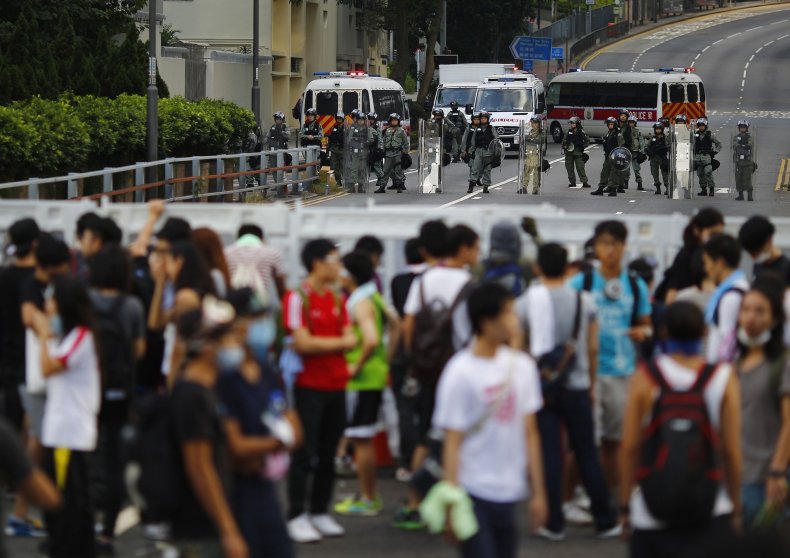 Morning has come in Hong Kong and the protests are in full swing with protestors blocking main roads in at least three part of the city. The New York Times reports tear gas was used by police for the first time in "years," and police officers were reported injured in clashes.
Seventy-eight arrests have been made so far, including foricble entry in government premises and disorderly conduct offences, the AFP reports.