Live World War One Grenade From France Found in Hong Kong Potato Chip Factory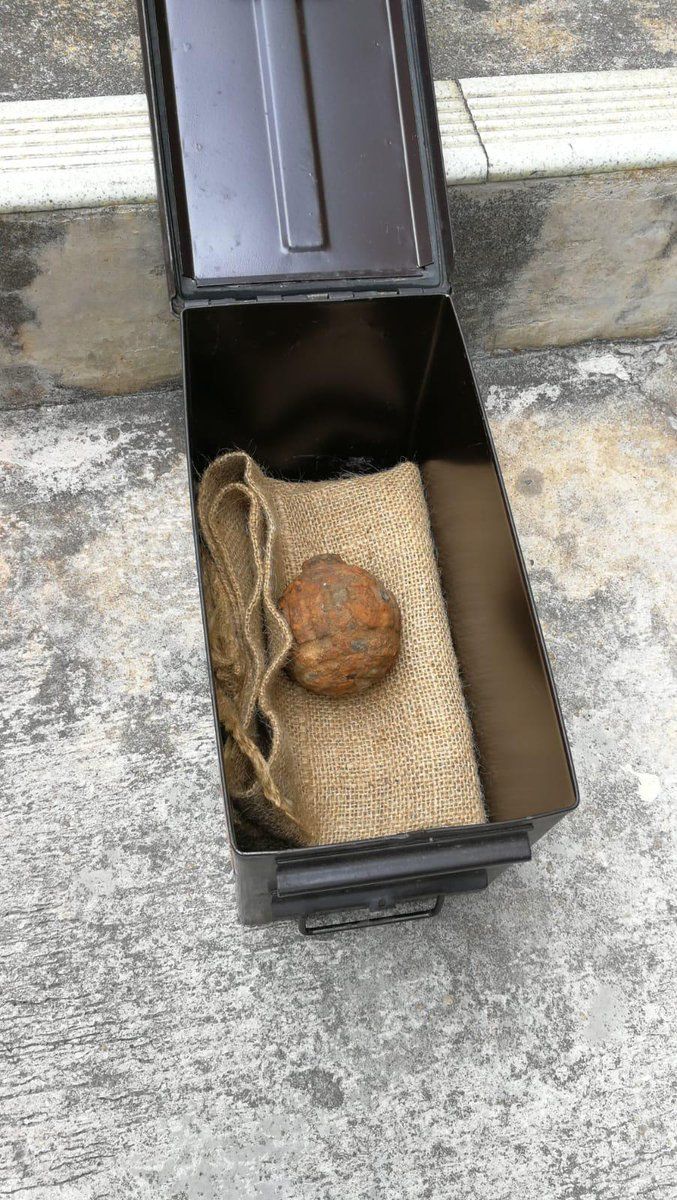 A World War I grenade was discovered in a shipment of potatoes sent to a Hong Kong snack factory Saturday.
Hong Kong police in a tweet Saturday said officers had destroyed the grenade.
A worker had earlier discovered the mud-caked explosive device at the factory run by Japanese snack maker Calbee, reported the South China Morning Post.
"The grenade was in an unstable condition because it has been previously discharged but failed to detonate," Superintendant Wong Ho-hon told reporters, as quoted by AFP.
"All the information to date suggests that the grenade was imported from France together with the other potatoes," he added.
He said that the device was defused using a "high-pressure water firing technique".
A video posted by the police force on Twitter shows the bomb being detonated in a drainage channel outside the factory.
Dave Macri, a military historian, told the Post that the grenade was likely dug up on a former battlefield.
"If it was covered in mud, the grenade was likely to have been left behind, dropped by soldiers there during the war, or left there after it was thrown" by enemies, Macri said.
He told the publication that the device could have been dangerous, even if not triggered.
Thousands of unexploded munitions still lie submerged in fields in France where the battles of World War I were fought.
Michel Colling, head of the bomb disposal unit that clears the fields where the Battle of the Somme was fought, said that his team regularly unearths explosives.
"As soon as you start turning the earth up, you find them. At this rate, we have another 500 years to clear the area, so the work is far from over," he told UK newspaper the Daily Telegraph.
"We find all kinds of devices. The biggest to date was an eight hundred kilo, 15in British bomb at Thiepval, and the smallest are the grenades."
Hong Kong police have experience dealing with unexploded bombs, with World War II munitions lying in the city's docklands.
The city was bombed by allied forces during the conflict, when it was occupied by the Japanese.
In February, an old 450kg bomb was safely disposed of by police bomb disposal experts.
The explosive had been discovered by construction workers working on a rail link, reported the Post.