Live Your Best Outdoor Life (in Any Weather) With Our Top Gear Picks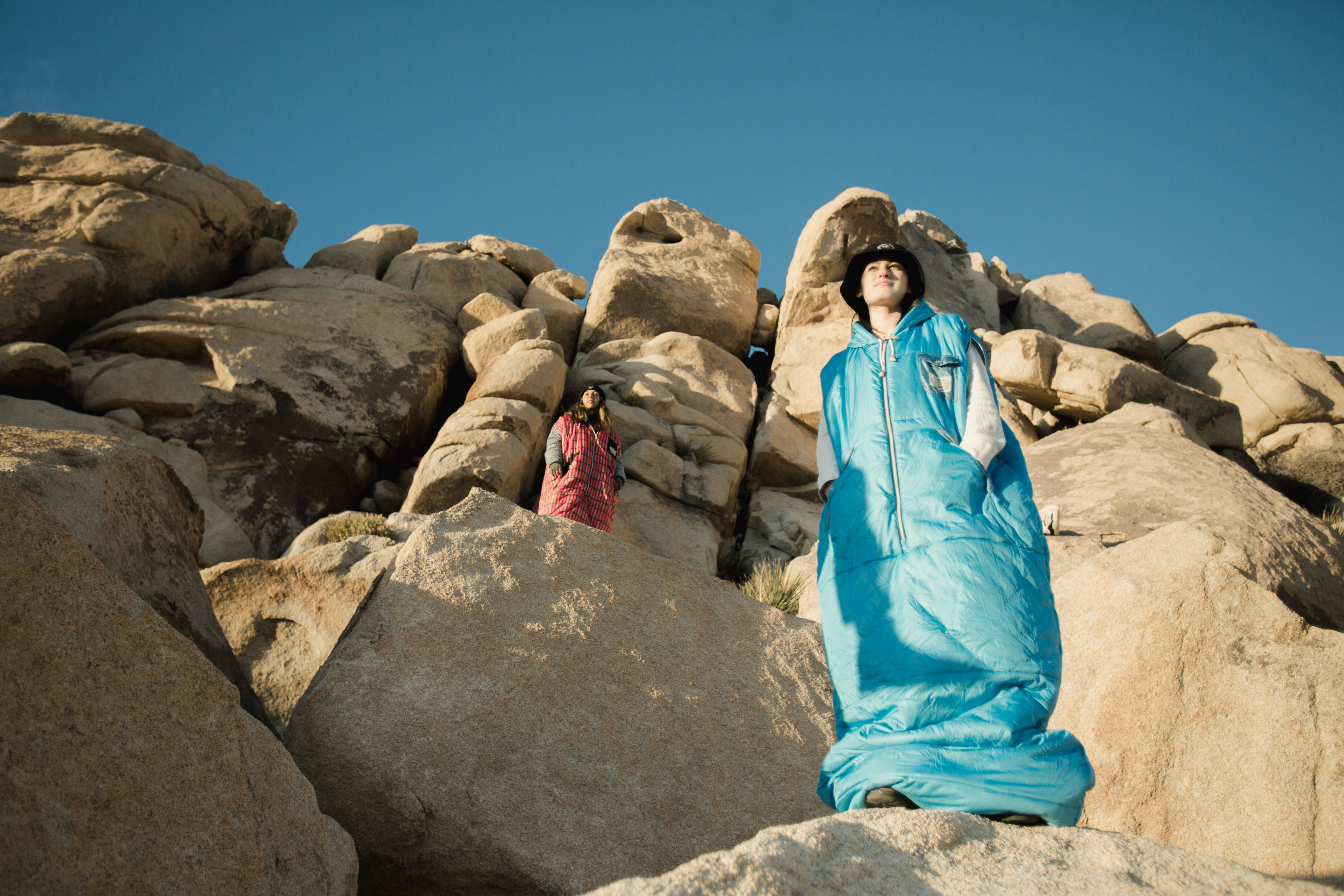 It may be difficult to imagine, but the pandemic has had some upsides, including providing many of us with a newfound appreciation for the outdoors. While the last year and a half has pushed us outside to be safe, it's also pushed us to embrace the outdoor lifestyle—in any weather.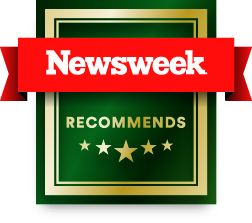 For some, living outdoors was already a personal choice and habit, but now all levels of nature lovers are trying camping, hiking, and spending more time outdoors, socializing and more.
While the weather gets chillier, it doesn't mean we have to head indoors. We have some favorite gear to live your life outdoors comfortably. As always, the prices listed may fluctuate over time.
Live Your Best Outdoor Life With Our Top Gear Picks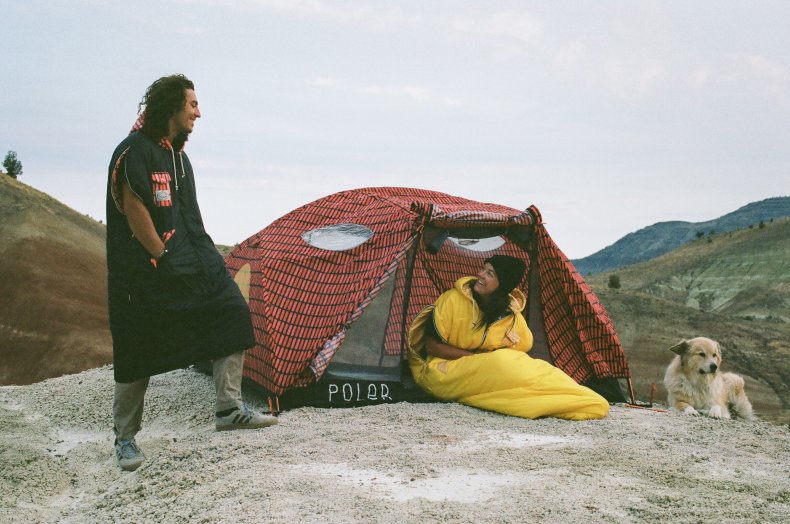 What we love: This wearable sleeping bag is fun and functional and won't take up too much space as it comes with a stuff sack.
Nothing says cozy quite like a wearable sleeping blanket. Yes, that's right, Poler's signature Napsack innovation is not only to sleep in but to live in—whether sitting around a campfire, warming up after hiking, skiing or surfing, or maybe even outdoor dining in colder weather.
Fun and functional, the Napsack has zippers on the shoulders to let your arms stick out and a cinch at the bottom, so you can open it up and walk around—and even pull it up to your waist to wear it like a puffy jacket (it has hand warmers and accessory pockets, too). Then you can simply crawl into your tent, and you're already ready for sleeping comfortably down to 50-degree temps.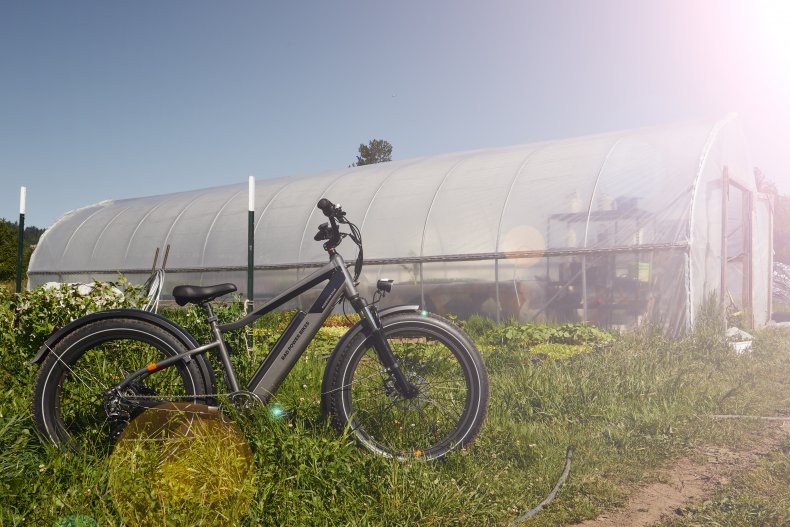 What we love: You can cover rugged terrain with these fat tires and also get a little help with an electric power boost.
An electric fat tire bike? RadPower Bikes is constantly upping the ante on making cycling more fun and powerful. A lot of people dusted off their bikes during the pandemic and found a new appreciation for cycling. While others decided now's the time to trade in a standard, ho-hum bike and upgrade to an electric fat tire bike.
Like the ones on this RadRover 6 Plus, fat tires let you go off-road to explore wild terrain. And this newly released model also comes with hydraulic brakes (the first model of Rad's to include) and a streamlined electric battery that's easy to pop-off and charge. For those who don't need fat tires, RadPower does specialize in commuter, everyday bikes, too.
Buy it at RadPower Bikes from $1999.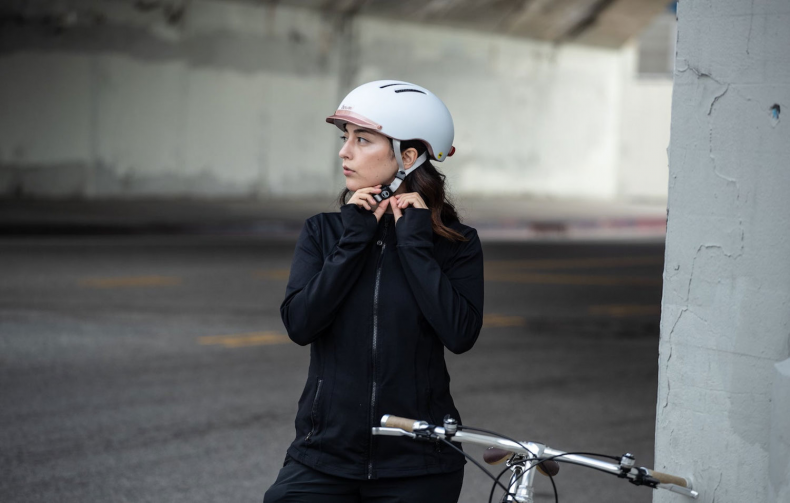 What we love: This helmet looks good and feels good, keeps you safe and is easy to lock up along with your bike.
Finally, a company is taking out the cringe of seeing yourself in a helmet. Before, the words "bike helmet" and "looks so cool" would never be in the same sentence. That was before Thousand founders decided to make a bike helmet riders will want to wear.
Their vintage-inspired helmets don't sacrifice style for safety, and while this equipment is a nod to motorcycle helmets of yore, they have cool modern features. Thousand's Heritage helmets are 25 percent lighter for more protection beyond leisure riding and include an anti-concussion technology and a detachable magnet lumen light.
The patent-pending PopLock is a hidden hole where you can loop a bike lock through so that you can lock up your helmet with your bike. Thousand even guarantees if your bike gets stolen while using this lock, they will replace it. And in the spirit of protecting the world that we want to bike through, Thousand offsets 110 percent of their carbon emissions.
Arc'teryx Beta LT Jacket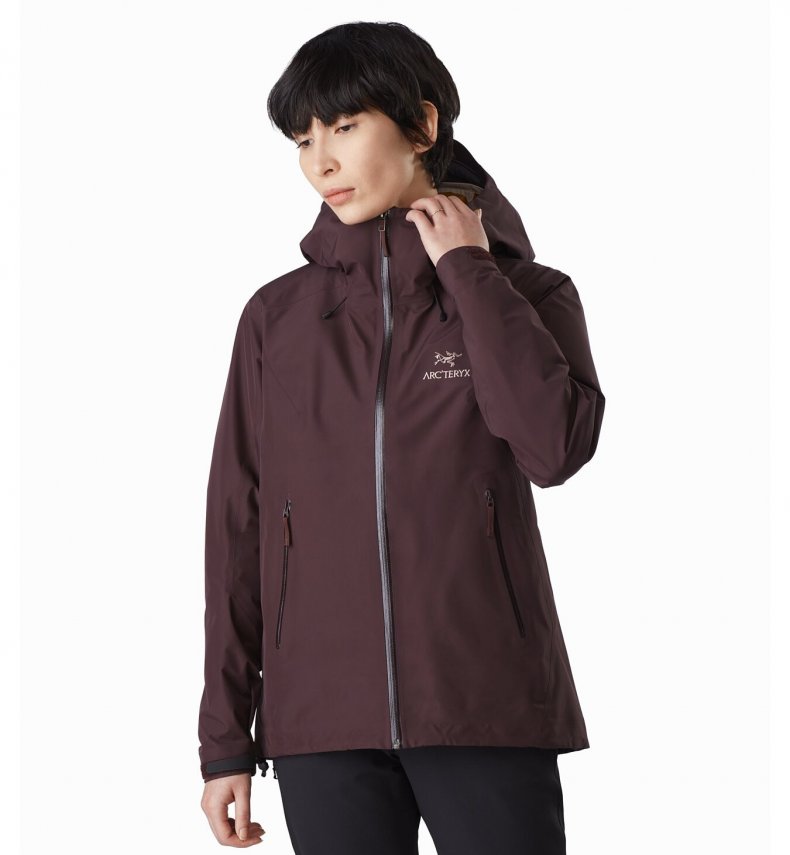 What we love: Arc'teryx jackets will last a lifetime, and this Goretex jacket will work in any season.
"There's no such thing as bad weather, only bad clothes" is an outdoor mantra that nature lovers swear by. And alongside that, there's one thing sure to dampen any adventure: being cold and wet.
Arc'teryx jackets might have a steep price point, but they last forever. You will be able to wear them as a rain jacket hiking or as a waterproof shell overtop more layers underneath. Their Beta LT jackets are one of their most lightweight and versatile products, with GORE-TEX protection that's waterproof, windproof and still breathable—light and easy to pack in any bag.
What we love: Backyard bonfires are now so much easier, and with this smokeless fire pit, you won't smell like one.
Socializing has inevitably changed with the pandemic. Crowding into bars used to be the go-to way to see friends, but now we're choosing to opt-outdoors and socialize outside safely.
So while longtime campers already knew their way around making a fire, the pandemic caused fire pits to be in hot demand even with city slickers in more urban areas. And there's no better fire pit for your backyard than Solo Stove's Bonfire, a smokeless, easy-to-use, portable fire pit. Solo Stove's signature airflow design creates a more efficient fire with nearly no smoke to get in your eyes and clothes, with very little ash leftover to clean up.
Buy it at Solo Stove for $349.99.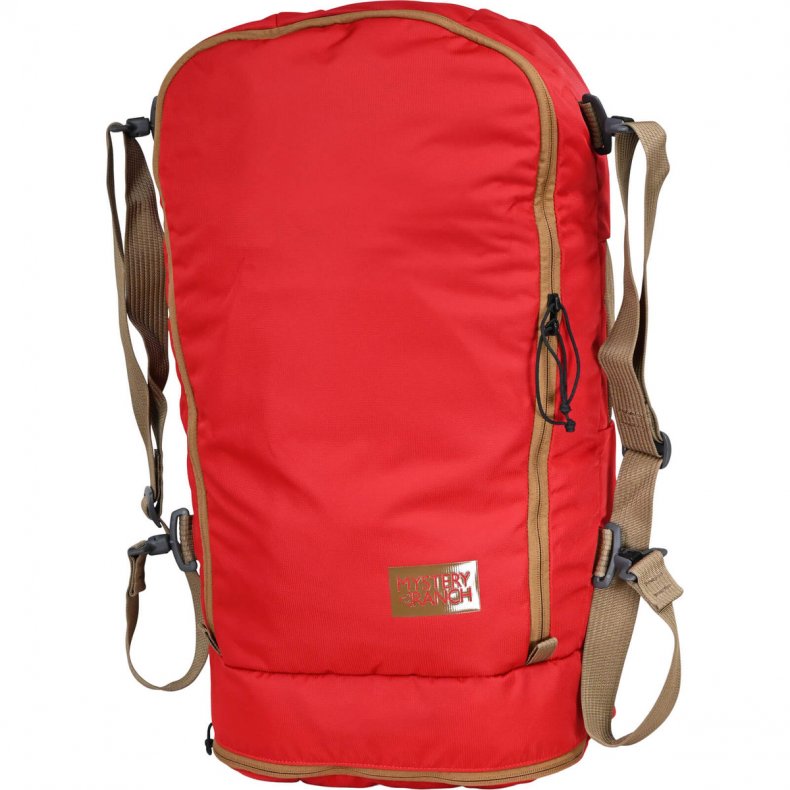 What we love: You'll be ready for any spontaneous adventure with this go-to bag that has a handle on all sides, shoulder straps and stuffs into another bag.
You can't bring a rollie on your next outdoor adventure, and your backpack just won't do either. Mystery Ranch's Mission Stuffel is the answer. This convertible duffle packs up and can fit into another bag, yet is durable and strong enough to be a weekender. A handy boot compartment offers a separate area for dirty hiking boots or other shoes, and the shoulder straps let you carry it as a backpack and remove them for checked baggage. Or carry on the side as a duffle—this bag multitasks.
Buy it at Mystery Ranch for $79.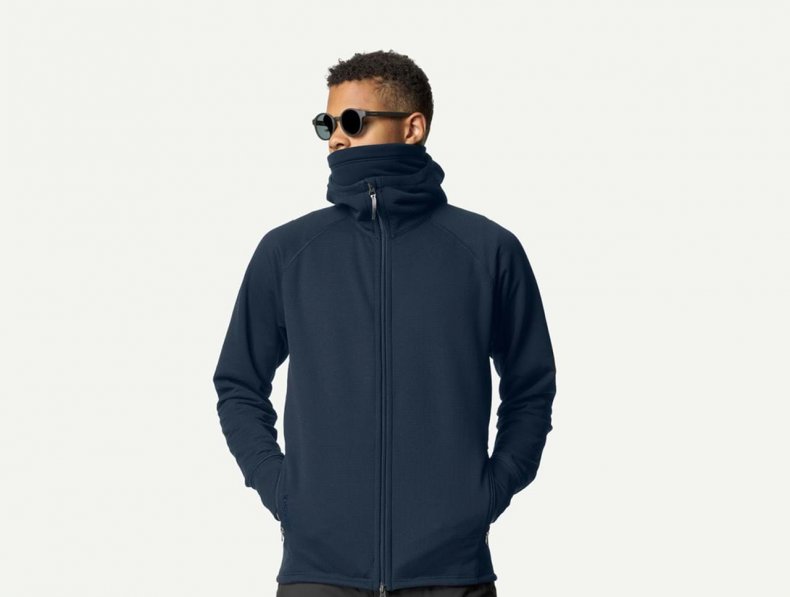 What we love: This super-light hoodie is made out of recycled fiber and looks and feels good.
Innovators of sustainable design, Swedish sportswear company Houdini has created the world's first fleece jacket to combat our plastic waste crisis. Even cooler? Supporting circular business models and more conscious design practice, Houdini has shared all of their design work in open source so others can adapt too.
Houdini makes Mono Air with Polartec, which reduces microfiber shedding and can be recycled again and again. This suitable design hoodie is also very light and versatile; it will be a staple in your outdoor outing you have planned. And you'll feel good knowing you're using your purchasing power to fight plastic waste.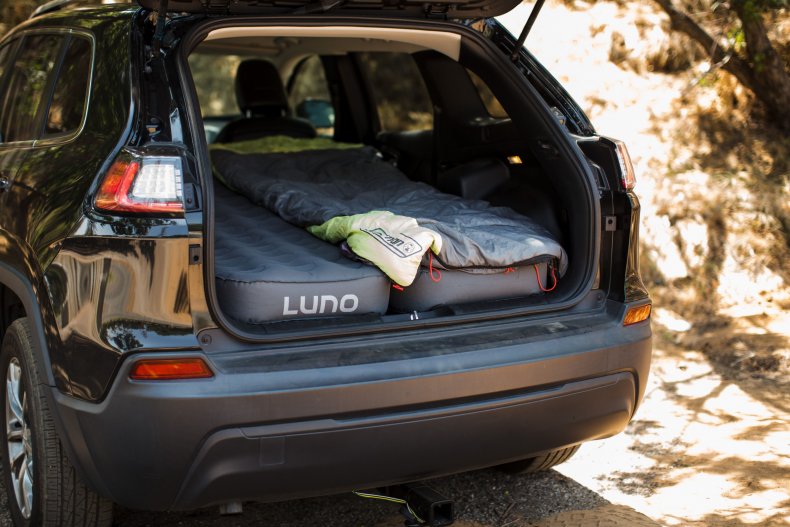 What we love: Sleeping in your car just got a bit more comfortable.
While the temperatures drop, sleeping in your car might seem like a better option than a tent. (Haven't you heard, car glamping is the more accessible "Van Life"?) Luno, the leader in car camping gear, releases Luno Air Mattress 2.0. This air mattress is durable, inflates in just a few minutes, fits two people, and packs down small so that you can throw it in the back of the SUV.
You can take an adventure at the drop of a hat. And its "comfort valve: lets you adjust the firmness of each side of the mattress, so each sleeper has their comfort zone.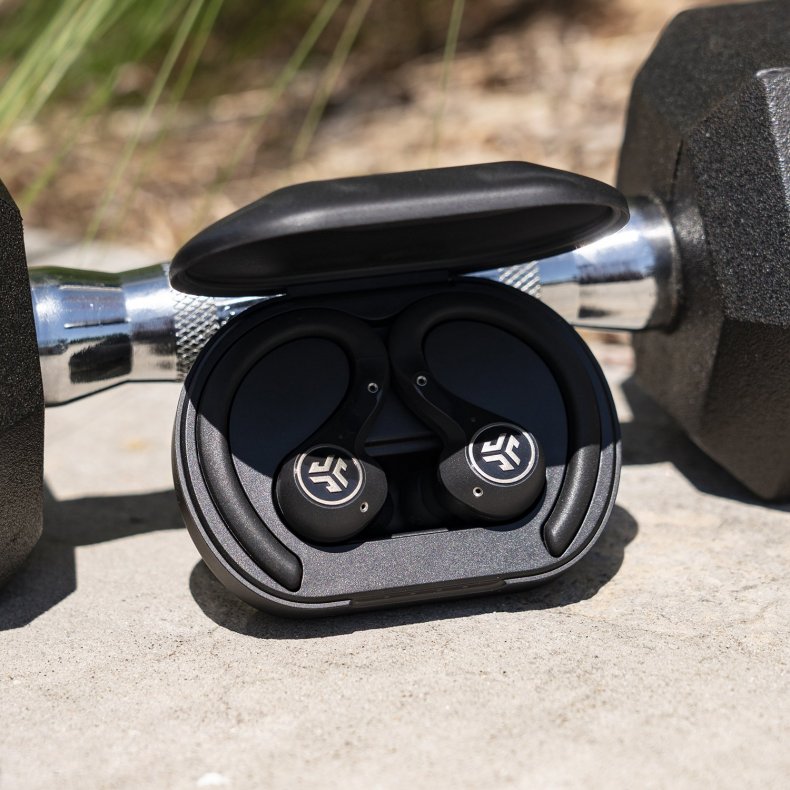 What we love: Cool features like active noise canceling that let you still "be aware" of noises outside and wear detect sensors make these next-level earphones.
Wireless earbuds range in quality, and when you're outside moving, you don't want to deal with anything less than the best. Enter Jlab's Epic Air Sport wireless earbuds, which feature more than 15 hours of Bluetooth playtime and an additional 55 plus hours when using the charging case.
These ANC (active noise canceling) earbuds will tune out the noise around while running or hiking. Other cool features other than wireless charging include movie mode, which reduces audio lag, and wear-detect, which pauses music when you take your earbuds out.
Newsweek may earn a commission from links on this page, but we only recommend products we back. We participate in various affiliate marketing programs, which means we may get paid commissions on editorially chosen products purchased through our links to retailer sites.