Former Liverpool Forward Daniel Sturridge Offers $37,000 Reward for Dog Stolen from L.A. Home: 'I'll Pay You Anything'
Former Liverpool striker Daniel Sturridge has offered a reward of $37,000 to the person who returns his dog, which was stolen when his home in Los Angeles was broken into. The 29-year-old Premier League player posted a video on his Instagram on Tuesday in which he showed the smashed glass in his ransacked home and said he'd "pay whatever" in order to be reunited with his Pomeranian, Lucci.
He said: "Listen, somebody's broken into the house in L.A. Took my dog from the house. Listen, whoever knows who broke into my crib, I'll pay you anything, I'm dead serious. I want to know who took my s***. I want to know what went on. I want to know why they took my dog. I want to know why they took bags from upstairs. I want to know what the f*** is going on, I'm dead serious.
"How can you break into a house in L.A. and take somebody's dog, are you crazy? You've come into a house to take a dog? Yo, somebody please find my dog. I'll pay anything, I'm dead serious. I want my dog back, man.
"Whoever brings my dog back, £20,000 straight up. 20 g's, 30 g's, whatever. Bring my dog back to this address. I'll be moving out tomorrow or the next day. I want my dog back and I'll pay whatever, it don't matter. It don't matter the cost. Bring my dog back to the crib. 20, 30, whatever it cost baby, bring the dog back."
As well as the plea for his dog to be returned, Sturridge also shared a series of pictures of his dog in the hope that he might be identified. Lucci has his own Instagram page with more than 3,000 followers.
L.A. police said they received a call at about 1:30 am. As well as his dog, other personal property was taken from Sturridge's home in the Hollywood Hills, police said. No one was home when the alleged burglary occurred, according to KABC-TV.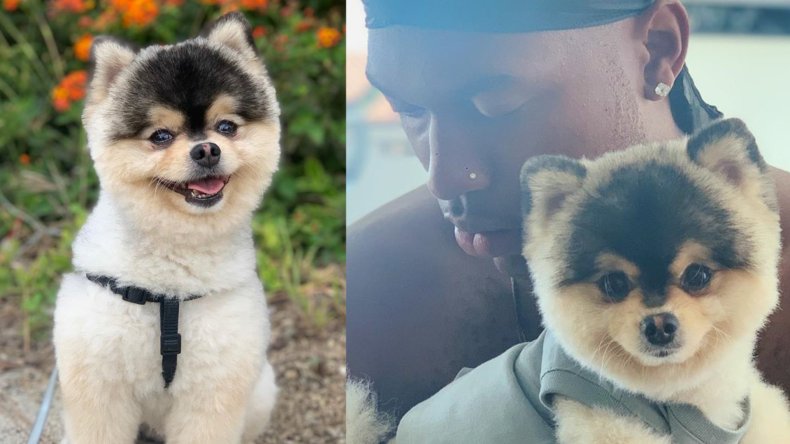 Sturridge, who has also played for Manchester City and Chelsea, was released by Liverpool at the end of 2018-19 season. During his time at Anfield he scored 50 goals in 116 appearances and won the Champions League with the club in June after the Reds beat fellow English side Tottenham Hotspur 2-0 in the final in Madrid.
In a goodbye message posted on Facebook, Sturridge wrote: "I'm so happy I was a part of the club's 6th champions league win because all the fans have deserved it for all the support they've given me and [the] club during my tenure."