Liverpool Manager Has Perfect Response to Being Asked About Coronavirus
Jürgen Klopp, manager for the Premier League's Liverpool club, had the perfect response when broached to discuss the coronavirus and its potential impact on the organization.
"Look, what I don't like in life is that (for) a very serious thing, a football manager's opinion is important. I don't understand it," Klopp responded.
"I really don't understand it, if I asked you, you are in exactly the same role as I am," the manager continued. "So it's not important what famous people say. We have to speak about things in the right manner, not people with no knowledge, like me, talking about something."
Klopp's club was coming off of a loss to Chelsea on Tuesday when he was asked about the coronavirus. After his initial dismissal of the question, the manager went on to say that questions about the coronavirus, politics and other non-sports issues should be left to the experts of those respective fields.
"People with knowledge should tell the people to do this, do that and everything will be fine, or not. Not football managers. I don't understand politics, coronavirus... why me? I wear a baseball cap and have a bad shave."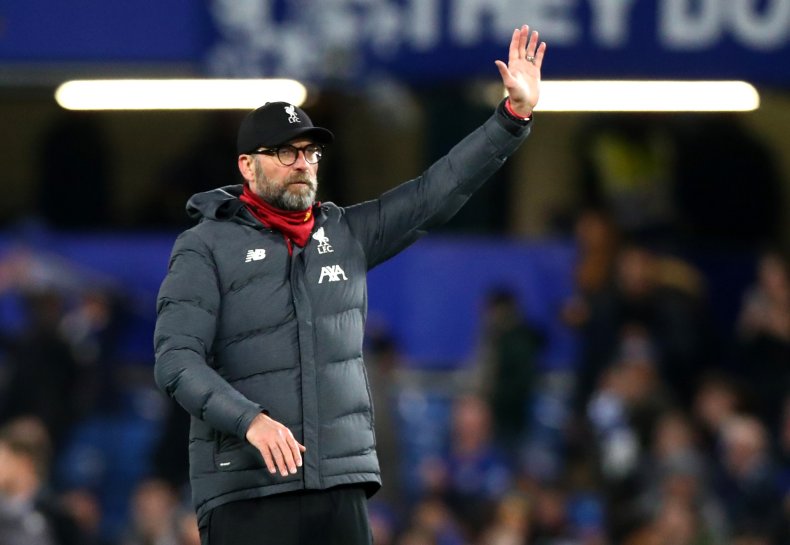 As of Wednesday, the coronavirus has killed more than 3,000 people. In total, over 93,000 cases of COVID-19 have been confirmed throughout the world. There are currently no plans for the Premier League, FA and EFL to cancel any upcoming games in response to the disease. There are, however, contingency plans being discussed to potentially play games behind closed doors, with no audience in attendance. The games could still be televised if such a precaution was needed.