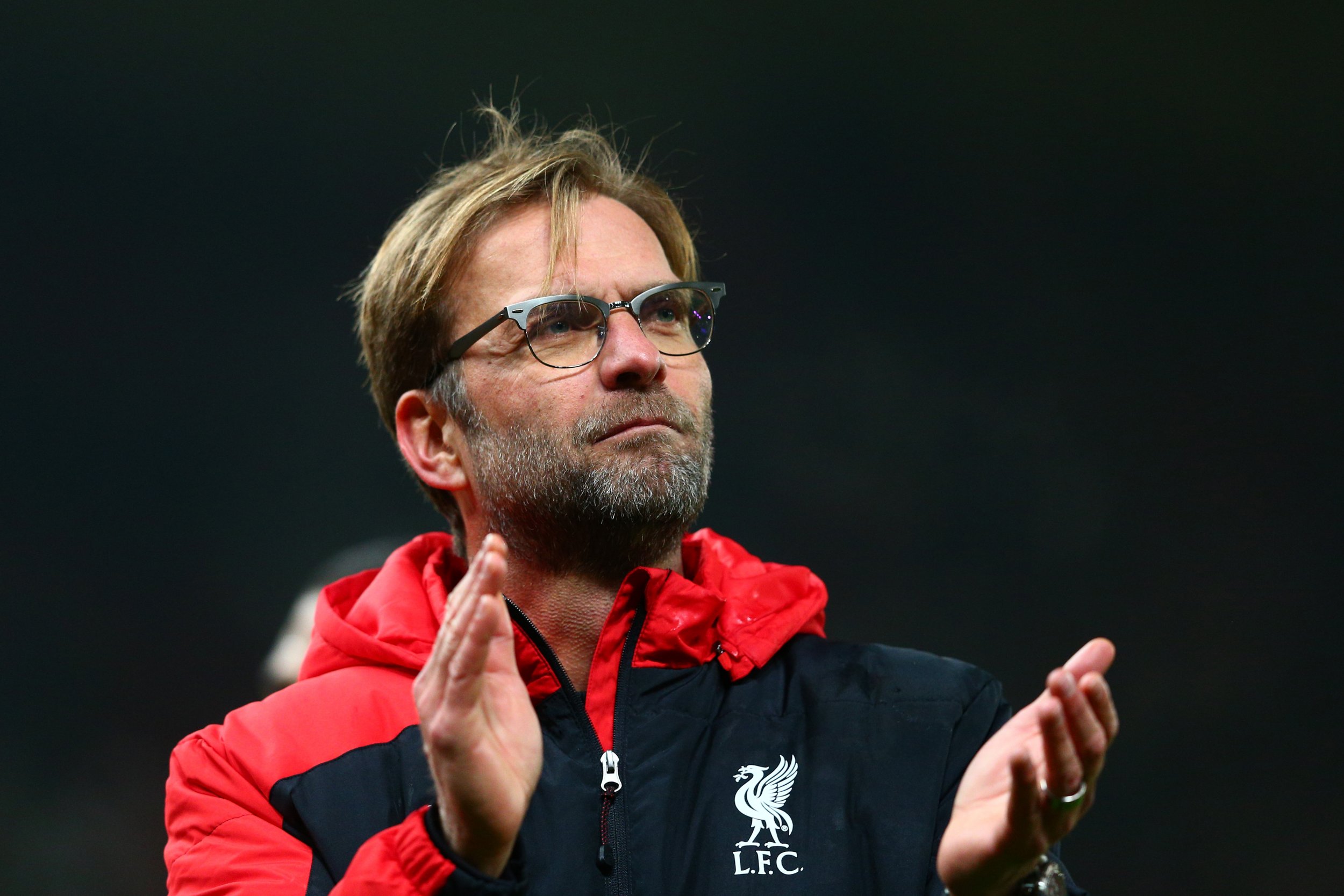 Liverpool has filed a European trademark application to protect "The Normal One", the nickname of its manager Jurgen Klopp.
Klopp, the German who moved to Liverpool in October to replace Brendan Rodgers, debuted the phrase in his first press conference as manager on October 9, 2015.
Asked how he would describe himself, in reference to former Chelsea manager Jose Mourinho, who gave himself the moniker "The Special One" on arriving in England, Klopp said: "I'm a totally normal guy. I'm the normal one."
The details of the trademark application, which has yet to be passed but can be viewed here, show that Liverpool filed the application just ten days later, on October 19.
By that time, Liverpool had already brought out a range of Klopp-themed merchandise, including T-shirts emblazoned with The Normal One, as well as garments showing Klopp's face under the famous club slogan, "You'll Never Walk Alone".
That phrase, a show tune from the 1945 Rogers and Hammerstein musical Carousel , has never been trademarked, although a government document from 1998 shows Liverpool's opposition to an application by Dig Souvenirs, a shop in Motherwell, Scotland, to trademark the phrase, "You'll Never Walk Alone by Dig Souvenirs".
It appears Liverpool is not content to stop at securing a European trademark, either. World trademark searching portal tmdn.org shows trademark applications filed by an organization calling itself The Liverpool Football Club in Canada, Norway, Switzerland and the U.S.
Lee Curtis, a trademark attorney with the firm HGF, tells Newsweek that Liverpool is attempting to stop third parties cashing in on what could become a highly lucrative brand.
"If Liverpool get a registration, they could stop someone using The Normal One or anything similar in relation to clothing in a commercial sense," Curtis says. "Effectively, what they're trying to do is monopolise that term.
"The phrase has a certain notoriety now, it's probably quite a funny term, people like it.
"They will try and stop people doing their own range of clothing. It's to protect that term for the club."
Asked why Liverpool chose to act so quickly, Curtis explains that The Normal One "could become a generic term that everybody uses". In that case, taking out a trademark becomes far more difficult.
Chelsea never trademarked The Special One, but even after Mourinho's departure from the club in December 2015, its official shop was selling Special One-themed items of clothing.
Nine The Special One trademark applications have been filed, registered or expired since 2007, including one by LG, the electronics giant.
Newsweek has asked Liverpool for comment.
About the writer
Sportswriter at Newsweek.