Liverpool vs. Tottenham: Race For Top Four Could Be Season-Defining Game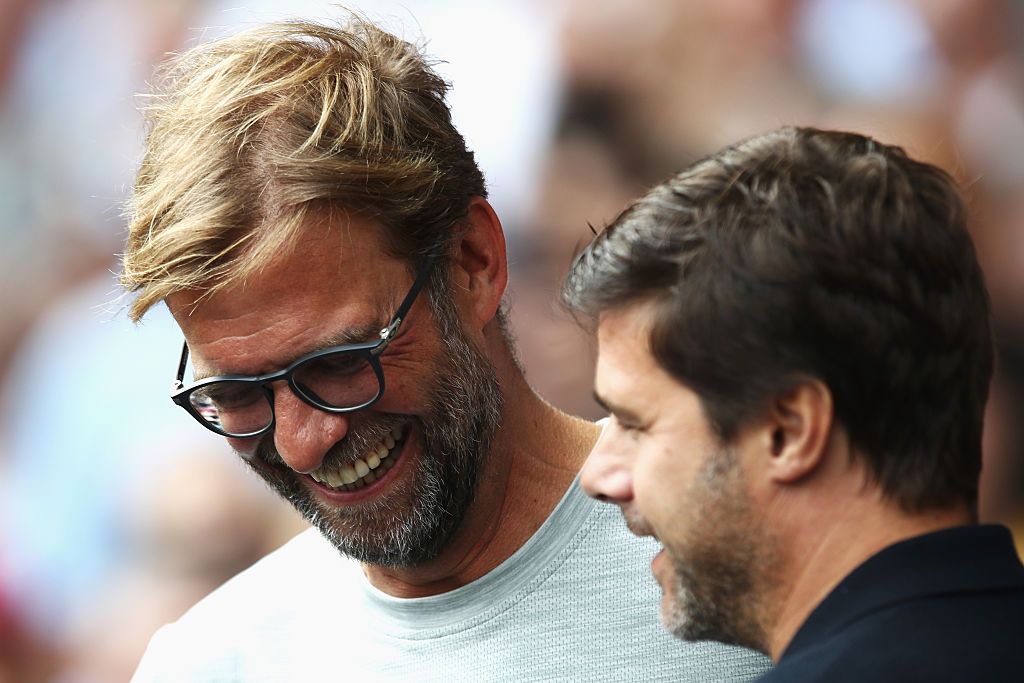 With Manchester City over the hill and far away, the most entertaining race in the Premier League over the next few months will be for a place in the top four.
The Premier League trophy may as well already be on its way up the M1, on the way from Stamford Bridge to the Etihad Stadium, as City and Pep Guardiola prepare to be crowned.
Meanwhile, like a Formula One race in which Lewis Hamilton is enjoying a comfortable six second lead at the front, the cameras will begin to focus further back in the pack. As of Wednesday afternoon, 11 points separate Arsenal in sixth and United in second.
There are, of course, only four places available for English clubs in the Champions League and six clubs feel they belong within Europe's elite. Arsenal are in danger of getting cut adrift, currently eight points short of Liverpool in fourth, and Jurgen Klopp's team are able to create a much comfier cushion on Sunday, February 4.
Tottenham, fifth in the Premier League and five points short of Liverpool, travel to Anfield as they look to drag themselves back toward those coveted Champions League places. Before then, they will have hosted Manchester United at Wembley Stadium and look set to announce the signing of Lucas Moura from Paris Saint-Germain.
Moura, the 25-year-old Brazilian winger, would be in place and ready to make his debut at Anfield on Sunday, joining a lethal attack made up of Harry Kane and Son Heung-Min and that terrorized Liverpool at Wembley in October.
Klopp's team was given a hiding in the capital, outclassed and out-pressed by Mauricio Pochettino's Tottenham. They learnt their lesson, though. After that, Liverpool went on an 18-match unbeaten run, which culminated in the absorbing, shocking victory against Manchester City.
Liverpool stopped the Guardiola juggernaut and, in their next two games, were kicked out of the FA Cup by West Brom and beaten by Swansea City. The new head coach at the Liberty Stadium had clearly been thinking of Hamilton and his fellow drivers as he planned to face Liverpool.
"They are like a Formula One car," Carlos Carvalhal said. "But at 4 p.m. in London it will be difficult to speed, they would be a car like any other."
So Pochettino has a decision to make before Sunday. In October, he polished off his own shiny sports car and roared past Liverpool, but he can't risk losing this game. Does he go at Spurs, once again, or, like Carvalhal, congest and disrupt Liverpool's rhythm?