Here Are Some Virtual Concerts to Stream From the Comfort of Your Living Room Today
While live events are suspended for the time being amid the coronavirus pandemic, many artists continue to take the opportunity to play music for their fans from the comfort of their own homes.
With large gatherings banned, musicians have taken to YouTube, Instagram, Twitch and other platforms to stream scaled-down sets sans screaming crowds so fans can still enjoy their music while self-isolating. Here are a couple to watch out for today.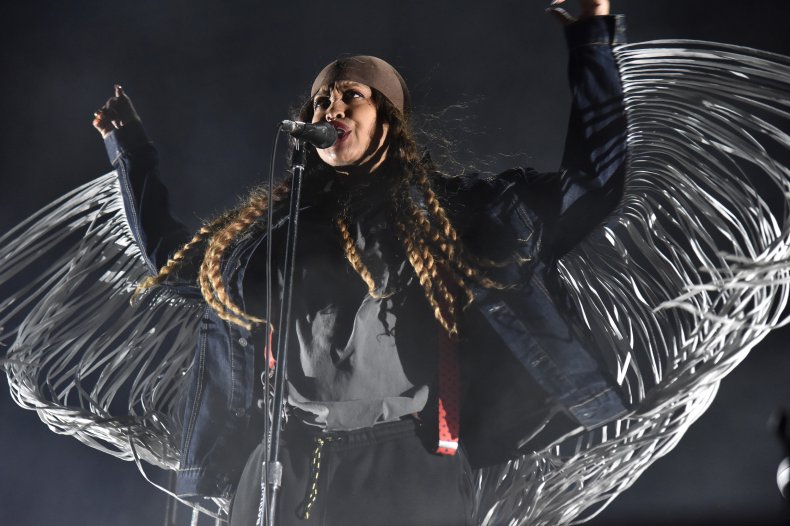 Erykah Badu
Where: Unannounced
When: Unannounced
Badu announced a streamed, interactive experience where fans will be able to purchase admission for a dollar. For the price of admission, fans will be able to decide which songs Badu plays during the show from her home. Badu encourages fans to follow her Instagram and Twitter for updates on the show. It appears it will stream on her official website.
Jewel
Where: Jewel's Instagram and Facebook page
When: 8pm ET.
Jewel announced a "Live from San Quarantine" live stream on her Facebook and Instagram pages. The four-time Grammy winning artist announced that she hopes to get 5,000 people to donate a dollar a day to provide housing, food, resources, and more to struggling families via Inspiring Children.
Third Man Records
Where: Third Man Records YouTube Channel
When: 12 p.m. CT
Jack White's record label, Third Man Records, has been hosting "Third Man Public Access," which features different artists performing in the label's Blue Room in Nashville. So far, the label has featured performances from Teddy and the Rough Riders and Luke Schneider. The label has said that it would announce a schedule soon.
Ben Gibbard
Where: Death Cab for Cutie's YouTube Channel and Facebook Page
When: 4 p.m. PT
The Death Cab for Cutie and Postal Service frontman has been playing songs each day from his home studio. Alongside Death Cab and Postal Service hits like "Photobooth", "Sound of Settling", and "Such Great Heights," Gibbard has been performing covers by such indie rockers as Radiohead, The Decemberists and Frightened Rabbit.
Jeff Rosenstock, Chris Farren, and More
Where: Jeff Rosenstock's Instagram Live
When: 6:15 p.m. ET
Modern punk pioneer Jeff Rosenstock organized a concert over Instagram live with Chris Farren, P.O.S., Oceanator, Gladie, Anxiety Machine, and possibly more. The Worry rocker announced the "Saturday Night [It's Terrifying to be A-]Live" show on his Instagram. The gig is the songwriter's second performance on Instagram live.
Dead & Company
Where: Nugs.tv
When: 8 p.m. ET
The band consisting of former Grateful Dead members, John Mayer and more will begin streaming previously recorded concerts online every Saturday at 8 p.m. Airing tonight is a December 2, 2017 performance filmed in Austin, Texas at the Frank Erwin Center.
The Metropolitan Opera
Where: MetOpera.org
When: 7:30 p.m. ET
The Met is airing recordings of a different opera from beginning at 7:30 p.m. until 3:30 p.m. the next afternoon on their official website. On Saturday night, The Met is showing Donizetti's Lucia di Lammermoor.
Updated 3/21, 12:39 pm EST: This story has been updated to include Jewel's livestream.