Your risk of developing dementia is linked to the socioeconomic status of your neighborhood, according to a new study from Australia.
The Monash University study, published March 25 in JAMA Network Open, looked at health data from 2016 to 2020 for 4,656 adults between the ages of 40 and 70. The participants lived in various regions across Australia and none of them had been diagnosed with dementia or other major neurological conditions.
Researchers reported that people who lived in wealthier neighborhoods exhibited better memory and lower dementia risk scores than those living in poorer areas.
Although differences in memory scores were more pronounced for older adults living in neighborhoods with higher versus lower socioeconomic levels, the scientists concluded that higher dementia risk and "subtle differences in memory" affected residents of more disadvantaged neighborhoods even in midlife.
More than 55 million people live with dementia across the globe and there are nearly 10 million new cases every year, according to the World Health Organization (WHO). A 2020 study published in The Lancet found that 40 percent of dementia cases could be prevented or delayed through modified risk factors.
A host of social, environmental and psychological factors could play a role in the link between a neighborhood's socioeconomic status and the risk of its inhabitants developing dementia.
For example, poorer areas have lower access to healthcare and less green space, which has been shown to protect older adults from dementia risk, according to a joint study by the National Institute on Aging (NIA), the National Institutes of Health (NIH) and the Environmental Protection Agency (EPA).
Air pollution, which was tied to cognitive decline in a study by Chinese researchers published in Proceedings of the National Academy of Sciences, tends to be worse in poorer neighborhoods. Multiple studies have linked a healthy diet with improved cognitive function, but healthy foods are more expensive in many regions.
Crime and social disorder, which impact a person's perception of safety and community cohesion, may also increase dementia risk for residents in lower socioeconomic status areas. Chronic stress due to structural disadvantages, discrimination and economic adversity will wear down a person's brain, as high cortisol—the hormone that correlates with stress—produces neurotoxic effects, according to multiple studies.
Professor Matthew Pase, lead author of the Monash University study, said in a press release that further research was needed to address the inequalities in dementia risk.
"With healthy lifestyle habits a key factor in reducing or delaying your risk of developing dementia, it is important for everyone to have access to local facilities such as gyms and public pools, green spaces and health care, but unfortunately that is not always the case," said Pase.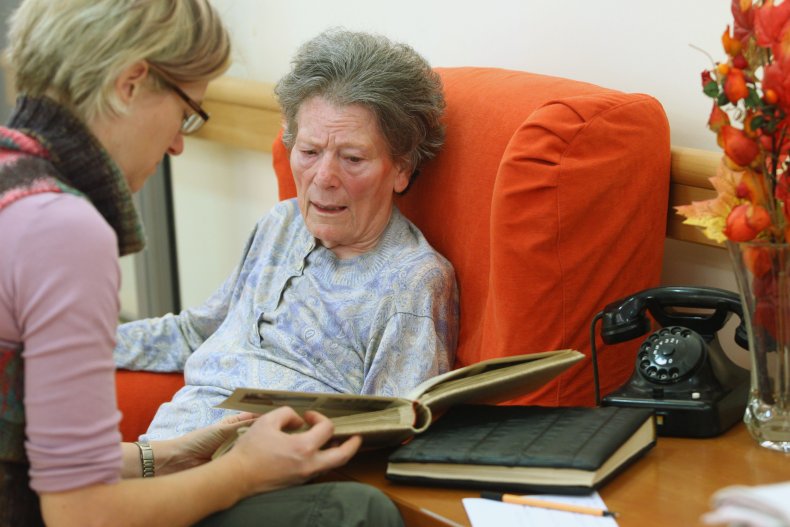 Uncommon Knowledge
Newsweek is committed to challenging conventional wisdom and finding connections in the search for common ground.
Newsweek is committed to challenging conventional wisdom and finding connections in the search for common ground.
About the writer
Shira Li Bartov is a Newsweek reporter based in New York. Her focus is on trending news, human interest and legal stories. She has covered labor and civil rights lawsuits extensively. Shira joined Newsweek in 2022 from Inside Edition. She is a graduate of Brown University. You can get in touch with Shira by emailing s.bartov@newsweek.com. Languages: English, German, Hebrew and Mandarin.