'Living with Yourself' on Netflix. Release Date, Cast, Trailer, Plot: When is the Paul Rudd Comedy Out?
Netflix will soon release Living with Yourself, its new cloning comedy starring Paul Rudd in two roles. The Living with Yourself cast also includes Irish actress Aisling Bea and Arrested Development's Alia Shawkat, all part of a plot that sees Rudd's character get usurped by his friendlier, more charismatic clone, according to the series trailer.
When is Living With Yourself Out?
The Netflix release date for the show is Friday, October 18. Like most other shows on the streaming site, episodes will be released at one minute past midnight on Friday PT. As such, the release date in your territory will depend on your time difference from the U.S. West Coast.
The show's first season is made up of eight 30 minute episodes, all of which will be released at once on Netflix.
Who is in the Cast of Living With Yourself?
Paul Rudd leads the cast as Miles, as well as the new and improved clone of him, while The Fall and Hard Sun actress Aisling Bea plays his estranged wife Kate.
Though the series is mostly a two-hander (or three-hander if you count Rudd twice), it does feature guest appearances from Search Party's Alia Shawkat as Miles' sculptor half-sister Maia, while Parks and Recreation's Jon Glaser plays her boyfriend Henry.
Also starring in the Netflix show is You're the Worst's Desmin Borges as Dan, Miles' colleague who persuades him to go to a "spa" where he ends up getting cloned by Jung-Ho (James Seol) and Youngsu (Rob Yang).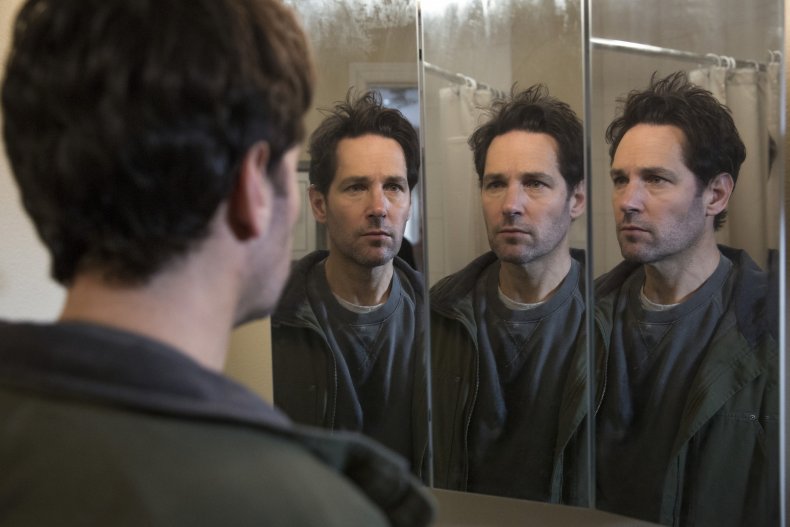 What Will Happen in Living with Yourself?
The official Netflix plot summary reads: "The Netflix original series Living with Yourself is an inventive existential comedy that asks: do we really want to be better? Miles (Paul Rudd) is a man struggling in life. When he undergoes a novel spa treatment that promises to make him a better person, he finds he's been replaced by a new and improved version of himself. As he deals with the unintended consequences of his actions, Miles finds he must fight for his wife Kate (Aisling Bea), his career, and his very identity.
"Told from multiple perspectives, the eight-episode series was created and written by Emmy Award winner Timothy Greenberg (The Daily Show with Jon Stewart), directed by Jonathan Dayton and Valerie Faris (The Battle of the Sexes, Little Miss Sunshine) and stars Paul Rudd and... Paul Rudd."
Speaking to Digital Spy, Rudd said of the multiple perspectives: "You're constantly discovering what you think you know, and then you see it from another person's point of view, and it takes on a different meaning. I felt that run throughout the entire show."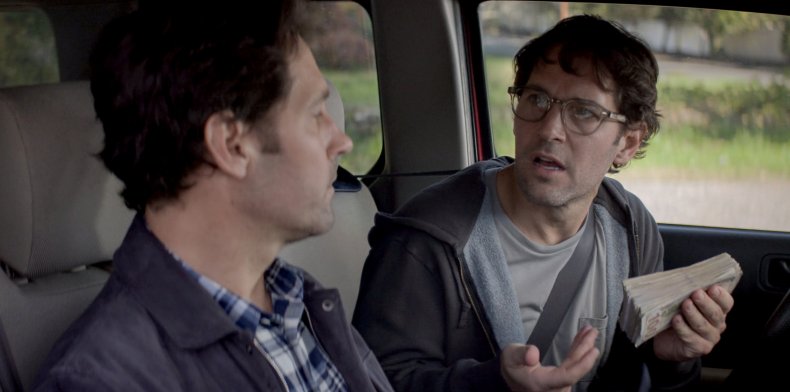 Is There a Trailer for Living with Yourself?
In September, Netflix released a trailer for the show giving viewers a snapshot of Miles heading to the spa feeling underwhelmed by his life. He undertakes a treatment, and we then see the clone Miles taking over his life. Meanwhile, the original Miles has been buried underground.
Rudd said of this to The Independent: "It was the weirdest thing I've ever had to film. I'm not so claustrophobic really, but something within us knows that it's not the right thing to be buried alive. There was a tube that went underground so I could breathe...But that's the great thing about New York. Somebody getting out of the ground in a diaper is the third weirdest thing they've seen that day."
Living With Yourself is released by Netflix on October 18.