Liz Cheney Confirms Possible 2024 Presidential Run After Defeat
Wyoming Representative Liz Cheney hinted at a future run for president after her defeat to Harriet Hageman in the state's Republican primary.
In her concession speech on Tuesday night, Cheney hinted that she was not done with politics and said that "now the real work begins."
The congresswoman spoke around 10:15 p.m. EDT when Hageman had a significant lead. Hageman had 113,025 votes, or 66.3 percent, to Cheney's 49,316 votes, or 28.9 percent, with 99 percent of the votes counted at the time.
Cheney, the vice chair of the House select committee investigating the January 6 Capitol riot, said that former President Donald Trump still posed a threat to America and called on unity between Republicans, Democrats and independents to defeat him.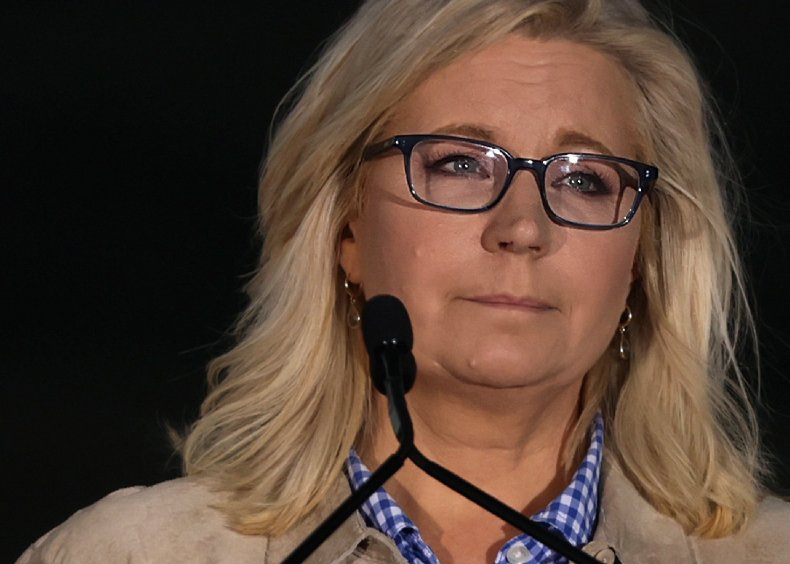 In a Wednesday interview, Today host Savannah Guthrie pressed Cheney for a more concrete answer regarding her future political plans.
"What I am going to do is spend the next several months completing my work in Congress, complete my work representing the people of Wyoming," Cheney said in regards to whether she was thinking of running for president. "We have a tremendous amount of work to do on the January 6 committee and I'm going to be making sure that people across this country understand the stakes of what we're facing."
Cheney said that whether or not she's running for president "is a decision I am going to make in the coming months. I am not going to make any announcements here this morning. But it is something I am thinking about and I will make a decision in the coming months."
Cheney also said on the show that she could have easily won her seat again if she sided with Trump about his debunked claims that the 2020 election was "stolen" from him.
The Wyoming Republican has remained a stern critic of Trump and condemned him for his actions that preceded the storming of the U.S. Capitol on January 6, 2021. While speaking to Guthrie, she reiterated she was determined to do everything in her power to prevent Trump from returning to the Oval Office.
Before speaking about her potential candidacy in the 2024 presidential election, Cheney attacked Trump and said he had "betrayed" Republicans.
"Donald Trump has betrayed Republican voters, he has lied to them, those who support him have lied to them and they are using people's patriotism against them," she said on Today. "They are preying on people's patriotism.
"[House Minority Leader] Kevin McCarthy made his decision a few weeks after January 6 knowing what he knew about Donald Trump's role in the assault on the Capitol, when he went to Mar-a-Lago and said we are going to welcome him back into the party.
"To me that is indefensible, this is a great, special, exceptional nation, and we need leaders who have reverence for our Constitution, who are faithful to our Constitution, who are going to do what is required to abide by our oath, no matter whether or not it is politically convenient.
"Kevin McCarthy certainly does not fit that bill but I know there are millions and millions of Americans, across this country, again regardless of their party affiliation, who know that there is something more important than partisan politics, who know we all need to stand together if we want to defend this Republic."
Newsweek reached out to Trump's office for comment.