Liz Cheney Accuses McCarthy of Covering up 1/6 Riots as He Pulls Appointees From Commission
Representative Liz Cheney accused House Minority Leader Kevin McCarthy of attempting to conceal information about the deadly January 6 riot at the United States Capitol.
The Republican from Wyoming spoke out against McCarthy on the steps of the Capitol building on Wednesday after McCarthy withdrew all of his appointees from the bipartisan panel intended to study the insurrection attempt, citing House Speaker Nancy Pelosi's rejection of two of his five appointees.
"There must be an investigation that is nonpartisan, that is sober, that is serious, that gets to the facts, wherever they may lead," Cheney told reporters. "And at every opportunity, the Minority Leader has attempted to prevent the American people from understanding what happened, to block this investigation."
McCarthy made headlines earlier in the day when he accused Pelosi, a Democrat, of an "egregious abuse of power" after she declined to approve Republican Congressmen Jim Jordan of Ohio and Jim Banks of Indiana, saying they might undermine the "integrity of the investigation."
"This panel has lost all legitimacy and credibility," McCarthy said in response. "Pelosi has broken this institution."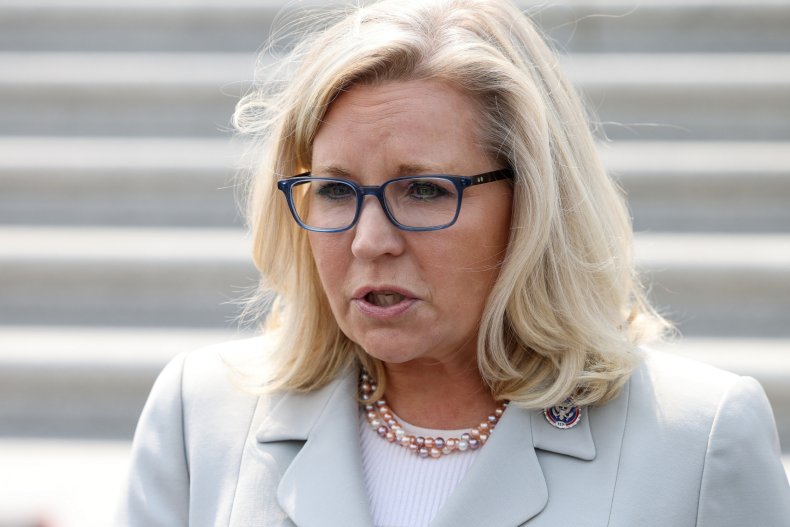 Cheney, who was already appointed to the committee and earlier faced backlash from some members of her party when she voted to impeach former President Donald Trump over the attacks, warned the press at the Capitol that the "rhetoric that we have heard from a minority leader is disingenuous."
Pelosi "objected to two [out of five appointees]," Cheney said, "one of whom may well be a material witness to events that led to that day, that led to January 6. The other disqualified himself by his comments, in particular over the last 24 hours, demonstrating that he is not taking this seriously. He is not dealing with the facts of this investigation, but rather, viewed as a political platform."
Both Banks and Jordan signed onto a lawsuit in Texas that has since been thrown out, that sought to overturn 2020 election results in key battleground states. They were also among the 139 House Republicans who voted no to certifying the election results on January 6.
Cheney prefaced her comments by noting McCarthy had helped to block "what would have been the very best option, which was a bipartisan Independent commission."
Pelosi approved McCarthy's other Republican appointees, Reps. Rodney Davis of Illinois, Kelley Armstrong of North Dakota and Texas freshman Troy Nehls. In a statement Wednesday, she said she asked McCarthy to "recommend two other members" in place of Banks and Jordan.
"The American people deserve to know what happened," Cheney said. "People who did this must be held accountable."
Newsweek reached out to Liz Cheney's office for comment but did not hear back before publication time.