Liz Cheney Calls Out Kevin McCarthy for 'Active' Role in Trying to Block 1/6 Investigation
Representative Liz Cheney called out House GOP leader Kevin McCarthy for what she described as his "active" role in trying to block the select committee that is investigating the January 6 assault on the U.S. Capitol.
Cheney made a point to directly appeal to her colleagues during a meeting on Wednesday to take up a resolution finding former Donald Trump associate Steve Bannon in criminal contempt for defying the House panel's subpoena and refusing to cooperate in the probe.
The Wyoming Republican said she's heard from several GOP members that they "don't want this target on their back" and that they're "trying to keep their heads down" on the issue.
"They don't want to anger Kevin McCarthy, the minority leader, who has been especially active in attempting to block the investigation of events of January 6, despite the fact that he clearly called for such a commission the week after the attack," Cheney said.
Earlier this year, McCarthy opposed the creation of an independent, bipartisan commission to examine what happened during the January 6 riot.
The select committee investigating the matter is controlled by Democrats, who have subpoena power. Pelosi appointed Cheney and Representative Adam Kinzinger to the panel, the only two Republicans to vote in favor of the investigation.
Cheney was promoted to be the panel's vice chair last month.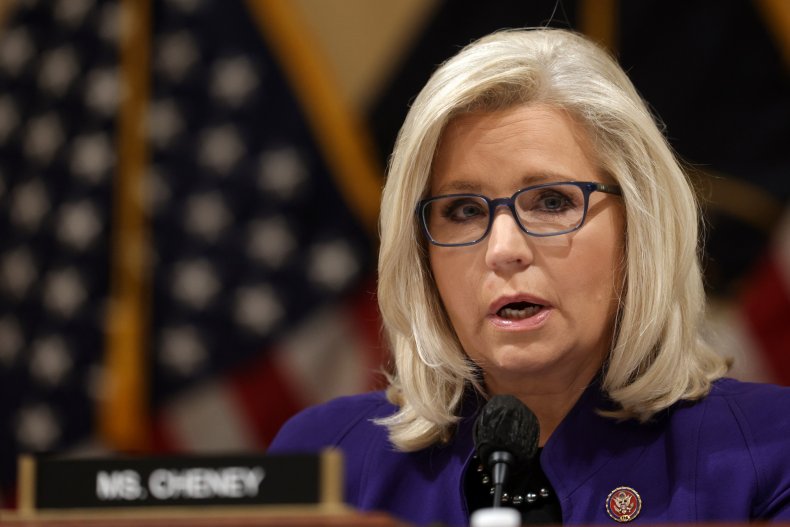 So far, the panel has requested testimony from four former Trump administration officials: Bannon, White House chief of staff Mark Meadows, deputy chief of staff Dan Scavino Jr. and Pentagon chief of staff Kash Patel.
The January 6 panel has also demanded records from more than a dozen social media companies as part of its probe. McCarthy previously threatened to use a future Republican majority to punish companies that comply with the request.
Bannon has argued that executive privilege protects him from having to provide information to the panel. Bannon was not working in the administration at the time of the January 6 insurrection, and legal questions have been raised about whether Trump, now a private citizen, can claim executive privilege in the committee's probe.
The full House of Representatives will vote on Thursday on whether to hold Bannon in criminal contempt. Following expected passage of the action in the Democrat-controlled chamber, the matter would be referred to the Department of Justice.
"I ask each one of you to step back from the brink," Cheney told her Republican colleagues on Wednesday. "I urge you to do what you know is right, to think of the long arc of history. We are told that it bends towards justice, but it does so only because of the actions of men and women in positions of public trust."
Newsweek reached out to McCarthy's office for a response to Cheney's remarks but did not receive a response before publication.