Liz Cheney Calls Republican Leaders 'Willing Hostages' to 'Dangerous, Irrational' Trump
In a series of recent remarks, Representative Liz Cheney (R-Wy.) condemned her Republican colleagues that continue to stick by former President Donald Trump.
Cheney, the daughter of former Vice President Dick Cheney, spoke about her views on her fellow GOP members during a speech Tuesday at Saint Anselm College's Institute of Politics in New Hampshire. She called the actions of the former president a threat unlike any seen before in the United States.
"At this moment, when it matters most ... we are confronting a domestic threat that we've never faced before," Cheney said during the speech. "A former president who's attempting to unravel the foundations of our constitutional republic."
Cheney also added that Trump was being aided in his efforts by "political leaders who have made themselves willing hostages to this dangerous and irrational man."
Cheney pointed out that the former president, despite having no governmental power, was still very much a part of the GOP.
"Just last night, former President Trump was invited by House Republican leaders to be the keynote speaker at our annual large fundraising dinner," Cheney continued. "[Trump] reportedly said once again that the insurrection was on November 3, and that the events of January 6 ... were a protest, that they were justified."
"Political leaders who sit silent in the face of these false and dangerous claims are aiding a former president who is at war with the rule of law and the Constitution," she added. "When our constitutional order is threatened, as it is now, rising above partisanship is not simply an aspiration - it is an obligation."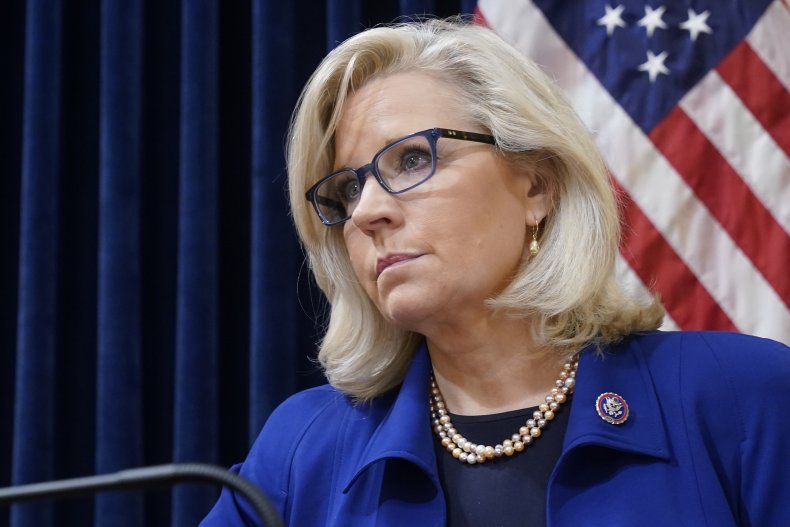 Additionally, Cheney stated that she loved her country over her party, and that it was necessary to reject the lies of a former president who "continues to this day to use language that he knows provoked violence on January 6."
Cheney has become one of former President Trump's harshest critics, and was one of few Republicans to support his second impeachment after the January 6 insurrection.
She is currently the vice-chair of the House Select Committee on the January 6 Attack, and is one of only two Republicans who were named to the investigative panel.
However, many GOP members have pushed back against Cheney's actions against Trump.
This past May, with the backing of House Minority Leader Kevin McCarthy (R-Calif.), Republicans were able to force Cheney out of her leadership position in the House Republican Conference.
Additionally, Cheney has stated that her criticism of the former president has led to her receiving numerous death threats. The Associated Press reported that she even spent $58,000 on a private security detail after the threats reached a peak level.
Despite this, Cheney has continued to push on in her efforts to shrink Trump's influence, and has stated that she wants to take on a leading role in the GOP going forward.
She has also stirred up media speculation about her future aspirations after she would not rule out a presidential run in 2024.
Newsweek has reached out to Cheney's office for comment.