Liz Cheney Would Rather Work With Democrats Than Marjorie Taylor Greene
Representative Liz Cheney admits she would rather work with her Democratic colleagues in the House than some of the far-right conservatives who have remained staunch allies of former President Donald Trump.
In an interview with The New York Times, Cheney said she would "much rather serve with Mikie Sherrill and Chrissy Houlahan and Elissa Slotkin than Marjorie Taylor Greene and Lauren Boebert, even though on substance certainly I have big disagreements with the Democratic women I just mentioned."
"But they love this country, they do their homework and they are people that are trying to do the right thing for the country," she said of Sherrill, Houlahan and Slotkin, who are all Democrats.
The congresswoman also extended her skepticism of top Republicans to Florida Governor Ron DeSantis, who she said she "would find it very difficult" to support in 2024 because he "has lined himself up almost entirely with Donald Trump, and I think that's very dangerous."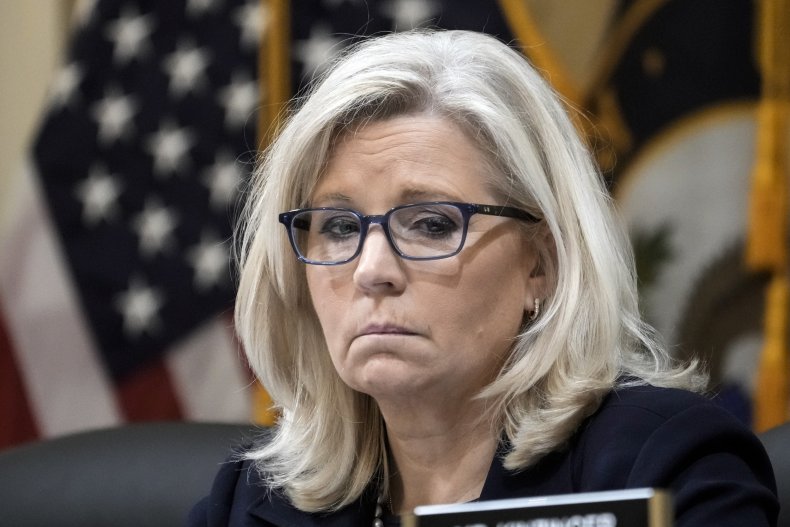 Cheney, who was ousted from GOP House leadership for her vocal criticisms of Trump, said she had no plans to change her party affiliation, saying that she's still a Republican, but she added that she believes the GOP "is continuing to drive itself in a ditch, and I think it's going to take several cycles if it can be healed."
The congresswoman is up against a tough re-election this year. Trump has sought revenge for Cheney's vote to impeach him and her membership in the January 6 committee by endorsing her primary challenger Harriet Hageman.
While Cheney is still hopeful that the people of Wyoming could turn out in support for her—or at least recognize the Republican royalty behind her family name—she told the Times that she would be OK with being voted out of office over her focus on the January 6 Capitol riot.
"If the cost of standing up for the Constitution is losing the House seat, then that's a price I'm willing to pay," the congresswoman said.
Despite the backlash the Wyoming Republican has received over the last year and a half since she broke with her party, Cheney said there have been "so many moments" where elected Republicans officials have privately praised her for her bravery.
Her spokesperson said that while some Senate Republicans, like Senator John Cornyn, have said they continue to respect her, "obviously nothing the senators have done has effectively addressed this threat."
"What the country needs are serious people who are willing to engage in debates about policy," Cheney said .