Liz Cheney Says Donald Trump 'Broke' Ted Cuz Amid Lawmakers' Ongoing Feud
Representative Liz Cheney hit back at Senator Ted Cruz on Wednesday amid an ongoing feud between the two Republican lawmakers.
Cheney told CNN reporter Melanie Zonona that former President Donald Trump "broke" the Texas senator. "A real man would be defending his wife, and his father, and the Constitution," she said.
The Wyoming congresswoman appeared to be referencing Trump's infamous attack on Cruz's family during the 2016 presidential race, including his posting a meme of an unflattering photo of his wife, Heidi.
Cheney's comments come just a day after the Texas senator criticized her opposition to the former president during an appearance on Fox News.
"I look at the situation of Liz Cheney, and I just think it's sad," Cruz said. "I've always liked her. I haven't agreed with her on everything. I think she's a bit too eager to send in the Marines and to invade countries all over the planet, but I've always liked her, and I think she falls into the category of people who Donald Trump just broke, just shattered."
Cheney has earned the ire of her own party for pushing back on Trump's baseless claims that the 2020 election was riddled with fraud and stolen from him.
"She hates Donald Trump so much that it just has overridden everything in her system," Cruz told Fox News. "She's lashing out at Trump and Republicans and everything, and she's become a Democrat and it's sad to watch what has happened. It is Trump derangement syndrome."
Their feud began over the weekend when Cruz suggested the only way for Cheney to run for president in 2024 is if she joined the Democratic ticket.
Cheney shot back: "I know you're posturing for the secessionist vote. You swore an oath to the Constitution. Act like it."
Representative Adam Kinzinger, another Republican who has been on the outs with the GOP for his criticism of Trump, supported Cheney's statement. "Damn son Liz brought the heat on you!" Kinzinger tweeted.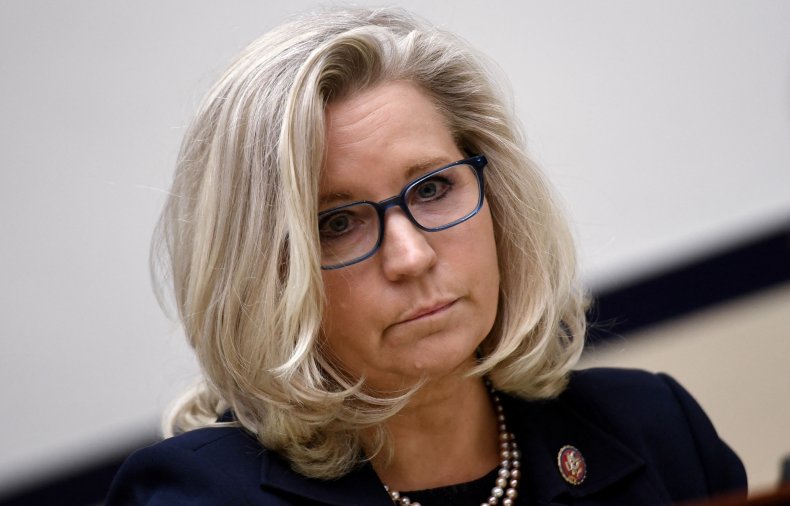 Cruz made headlines after he outlined a possible secession plan for Texas. The senator said he wasn't ready to support secession yet and that the Lone Star could serve as a model for the rest of the nation.
"Now listen, if the Democrats end the filibuster, if they fundamentally destroy the country, if they pack the Supreme Court, if they make [Washington] D.C. a state, if they federalize elections and massively expand voter fraud, there may come a point where it's hopeless," Cruz told students at Texas A&M University last month. "We're not there yet."
He added, "If there comes a point where it's hopeless, then I think we take NASA, we take the military, and we take the oil."