Liz Cheney Says Trump Snowden Pardon Would Be 'Unconscionable'
Wyoming Rep. Liz Cheney said it would "unconscionable" for the whistleblower Edward Snowden to be pardoned, four months after President Donald Trump said he would look at offering the former National Security Agency (NSA) contractor a reprieve.
The Republican congresswoman called the whistleblower, who had to flee the U.S. after he exposed the NSA's mass surveillance program, a "traitor" for releasing the classified information. She also said Snowden had put the country "at risk" through his actions.
Posting on social media on Sunday night, Cheney said: "Edward Snowden is a traitor. He is responsible for the largest and most damaging release of classified info in US history.
"He handed over US secrets to Russian and Chinese intelligence putting our troops and our nation at risk. Pardoning him would be unconscionable."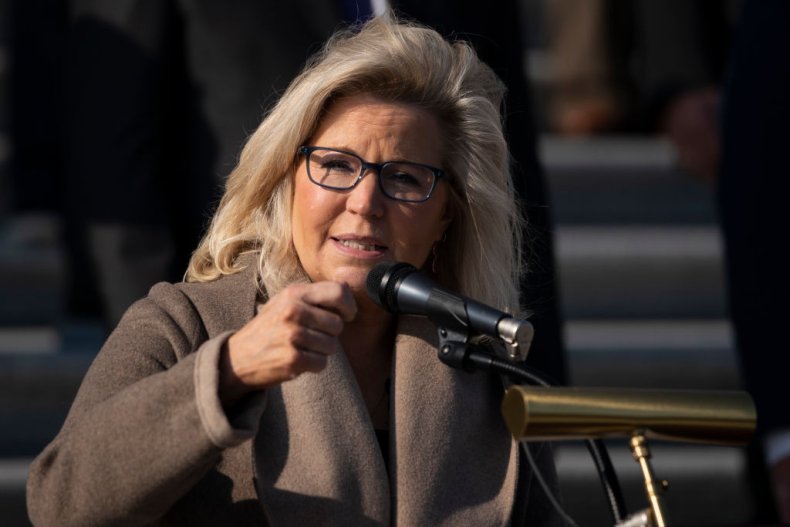 Newsweek has contacted representatives of Snowden for comment. This article will be updated with any response.
Rep. Cheney hit out at the whistleblower and the prospects of him receiving a presidential pardon four months after President Donald Trump said he would "look at" the issue.
Speaking to the New York Post in August, the commander-in-chief said he'd consulted his aides on whether Snowden should be able to return to the U.S. without fear of being imprisoned for his decision to leak classified information.
"I guess the DOJ is looking to extradite him right now? It's certainly something I could look at," Trump reportedly told the paper. "Many people are on his side, I will say that. I don't know him, never met him. But many people are on his side."
He added that a lot of people felt Snowden hadn't been "treated fairly" in the wake of the NSA revelations that led him to seek asylum in Russia. At a press conference, he also promised to take "a very good look" at the whistleblower's case.
However, Attorney General William Barr later said he was "vehemently opposed" to the prospect of Snowden receiving a pardon from the president.
Reacting to the prospect of a pardon, Snowden told MSNBC's 11th Hour in September that he had not sought a pardon from the U.S. himself, and said he was "surprised" to have seen Trump talk about the prospect of a pardon.
But he added: "By hook or by crook, there's been no contact or anything like that. I think if that were happening, it'd certainly be news we'd hear through other channels."