Liz Cheney Suggests Actions of Cruz, Hawley on January 6 'Disqualifying' for Presidential Run
House GOP conference chair Liz Cheney (Wyo.) has suggested that the actions of Sen. Ted Cruz (R-Texas) and Sen. Josh Hawley (R-Mo.) in Congress on January 6 were "disqualifying" for their 2024 presidential ambitions.
Cheney on Monday told The New York Post that senators who "led the charge" of objecting to the certification of President Joe Biden's 2020 election win on the day of the Capitol riot should not be considered potential candidates the next election. Cheney also said that she was "not ruling anything in or out" when asked about a presidential run of her own.
"I think we have a huge number of interesting candidates, but I think that we're going to be in a good position to be able to take the White House," Cheney told the paper. "I do think that some of our candidates who led the charge, particularly the senators who led the unconstitutional charge, not to certify the election, you know, in my view that's disqualifying."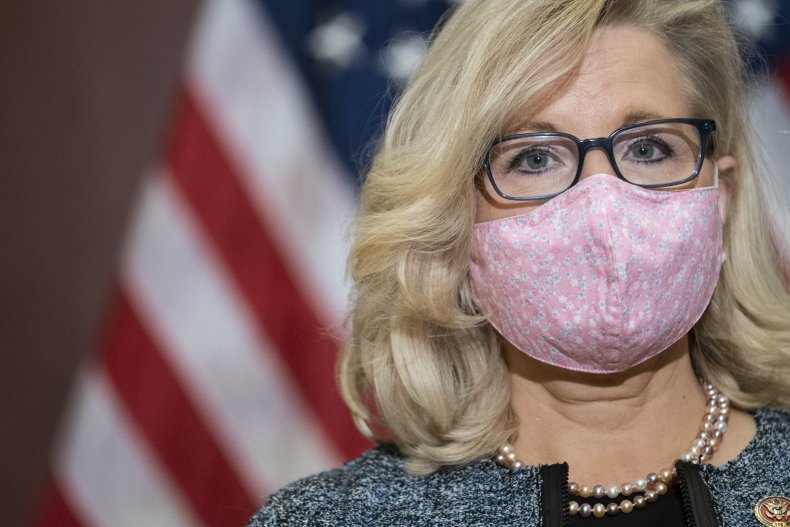 "I think that adherence to the Constitution, adherence to your oath has got to be at the top of the list," she added. "So, I think, you know that certainly will be a factor that I'm looking at and I think a number of voters will be looking at as they decide about '24."
Cruz and Hawley were the only senators to object to certifying Biden's win, although several other Republicans in the upper chamber voted in favor of their objections. Cruz objected just before an angry mob of former President Donald Trump's supporters breached the building, fueled by the former president's false claims that his election loss was due to widespread voter fraud. Hawley objected hours later, after the joint session of Congress had reconvened.
Cheney, the daughter of former Vice President Dick Cheney, has become a divisive figure among Republicans due to her condemnation of Trump and the events of January 6. As the third-most powerful Republican, she was one of only 10 GOP House members who voted in favor of Trump's impeachment for inciting the deadly riot.
Cheney's actions and continued criticism of Trump have sparked fierce backlash among many pro-Trump Republicans. She was censured for her impeachment vote by Wyoming's Republican Party. However, an attempt to remove her as the leader of the House GOP caucus failed.
Trump loyalists like Rep. Matt Gaetz (R-Fla.) and the former president's son Donald Trump Jr. have been actively campaigning against Cheney in hopes that she will be ousted during the 2022 GOP primaries. Cheney told The Post that she remains "confident about prevailing in my primary."
In a tweet responding to Cheney's Post interview, Trump Jr. said he "assumes" that Cheney would run as Democratic presidential in 2024 with the backing of The Lincoln Project, the political action committee comprised of former Republicans who worked to defeat Trump in 2020.
Newsweek reached out to the offices of Cruz and Hawley for comment.