Lizzie Borden's House: Would You Buy This Place After Reading These Real Ghost Stories?
If you're been hoping for the chance to live out your haunted manor fantasy, here's how you can finally achieve those spooky dreams: Move into Lizzie Borden's old house.
The three-floor, seven-bedroom Queen Anne style home known as Maplecroft mansion is now for sale in Fall River, Massachusetts for only $890,000, according to the Herald News, just a couple hundred thousand dollars more than what it was sold for when it went on the market in 2018. And it's said to be the place where the spirit of Borden has remained since her death in 1927.
It's worth noting that the house isn't the location where Borden received her murderous reputation. She was accused of killing her father and stepmother with an ax in 1892 in what's now known as the Lizzie Border Bed and Breakfast Museum—aka the "murder house"—just a stone's throw away from the mansion Borden purchased in 1893 after she was acquitted of all charges. She lived in the stately Maplecroft home with her sister Emma Borden and died in one of the two bedrooms that belonged to her.
Jerry Pacheco, who has worked as the daily operations at the actual "murder house" for the last 16 years, told Herald News that the voices of spirits can be heard all around the Maplecroft mansion.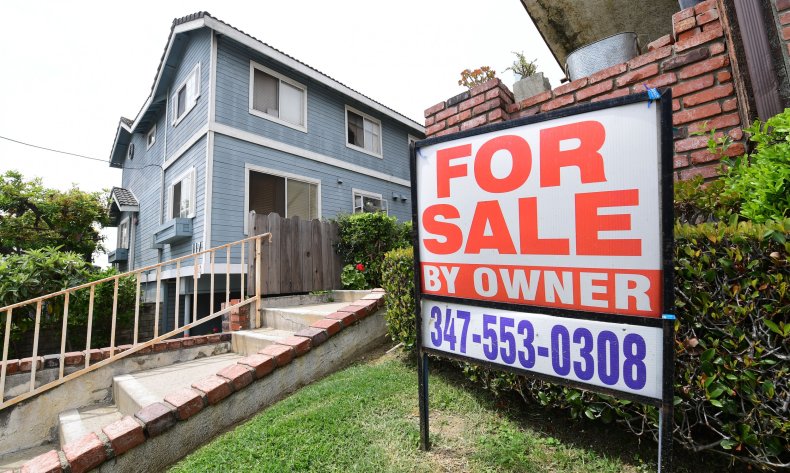 While people who have stayed and worked at the Lizzie Borden Bed and Breakfast Museum have long told tales of ghost whispers, shadowy figures in the hallways, hearing doors slam in unoccupied rooms and footsteps running through hallways, Maplecroft is prone to experience creepy occurrences too. The Dark Zone Network picked up on plenty of it when they investigated both homes for their Lizzie Borden Murder House live stream series in August.
Although the Dark Zone team spent majority of the series filming in the bed and breakfast, Pacheco said the crew visited the Maplecoft mansion for one night and detected a number of spirit voices, including Lizzie Borden's. "It was picking up 40 to 50 voices," he claimed.
Pacheco said there was even a moment when Susan Slaughter, The Dark Zone founder and paranormal investigator, had him ask questions only people who lived and worked in the house would know to which Slaughter received direct and correct responses from the dead.
Back in 2019, the Maplecroft mansion was the focus of Travel Channel's Kindred Spirits special, in which paranormal investigators Adam Berry and Amy Bruni visited the house after learning of increased paranormal activity from workers claims of hearing disembodied voices to even being physically attacked by ghostly figures. The pair confirmed the house was a hotbed for spirits and said they even spoke with Lizzie Borden during their stay.
"I think what shocked us the most is how chatty Lizzie, or Lisbeth, actually ways," Bruni said in an interview with the Travel Channel blog at the time. "I don't think we've ever had such a long, in-depth conversation with a ghost."
One of the reasons Berry and Bruni suggested paranormal activity at the Maplecroft mansion was on the rise was because of its new owners. Donald Woods and Leeann Wilber, the current sellers of Maplecroft, had planned to turn the house into a new lodging site similar to the Lizzie Borden Bed and Breakfast Museum, which they also own. A few maintenance discrepancies and licensing issues mandated by the city followed by COVID-19 sent that idea to the grave but before they put the house on the market, Maplecroft did undergo renovations, and there were plenty of people coming in and out of the house while work was being done.
"I believe one of the reasons is that there are more people coming in and out of the house now that it has new owners. Whatever or whoever is in that space—the entities—are reaching out and becoming aggressive to get someone's attention. They have something to say and someone needs to start listening to them before it gets out of hand," Berry said.