'Lizzie McGuire' Disney Plus Reboot Release Date, Cast, Plot: Everything You Need to Know
In the kind of news that "dreams are made of," Disney+ is currently filming a reboot of 2000s Disney Channel hit Lizzie McGuire, led by original actress Hilary Duff.
Duff has ignited fan interest in the show, which has an expected 2020 release date, this week after she announced that Adam Lamberg would be rejoining the cast of the reboot as Gordo in a plot that reconnects with the characters as they navigate their early 30s.
When is the Lizzie McGuire reboot out?
Though a video featuring Duff talking about the series on the Disney+ Instagram page only says the show is "coming soon," the release date of the series is expected in 2020. Production began in October 2019, however, so fans are unlikely to see the show until summer 2020.
So far, we do not know how many episodes the reboot will have, but we do know, thanks to a photo from the first cast readthrough, that the first episode will be titled "13 Going on 30."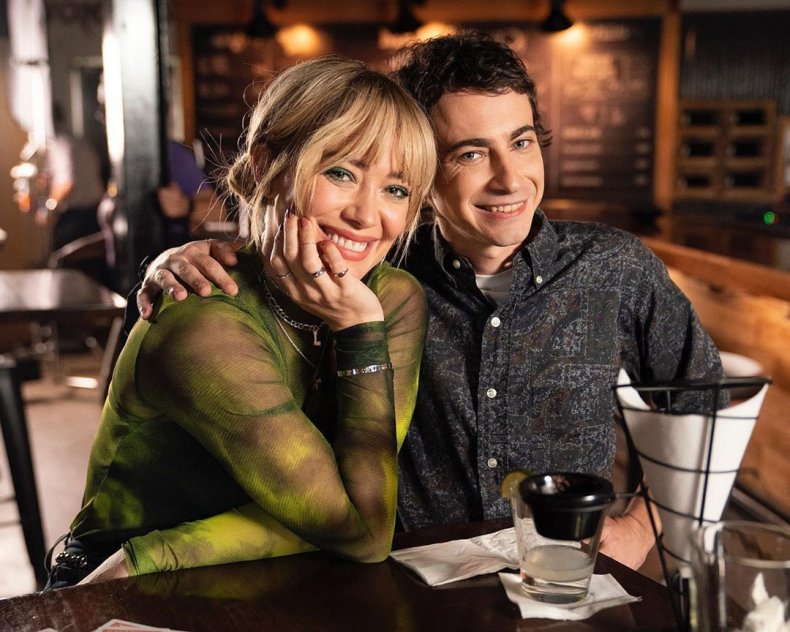 Who will be in the cast of Lizzie McGuire?
Duff will be joined by many of the familiar faces from the original Disney Channel show, which ran from 2001 until 2004. Most recently, Adam Lamberg was revealed to be returning as one-time love interest Gordo. However, fans should not expect the pair to be dating in the new series. Duff told Vulture: "I feel like them not being together is what was so good ... it's that one person that you're like, 'Was he the one? Is it ever going to be?' You're always kind of wondering."
Joining Duff and Lamberg are the cast members who originally played Lizzie's family, with Hallie Todd, Robert Carradine and Jake Thomas returning as mother Jo, father Sam and brother Matt. Original series creator Terri Minsky is also returning as showrunner for the Disney+ show.
So far, however, Lalaine, who played Lizzie's best friend Miranda, has not been confirmed to be starring. However, in an Instagram story captured by BuzzFeed, the actress revealed she had received a text message from Lamberg shortly after he was announced as a cast member, hinting that she too might be joining the series again.
Duff has also sparked speculation that Ethan Craft (played by Clayton Snyder) could also be back when she told E! News: "I'm pretty sure there's going to be, there's going to be a thing."
E! News also reported there will be a new character who is Lizzie's partner at the start of the show. Duff saud: "She has an awesome boyfriend and they've been together for two years so everything's looking pretty promising for her."
Former Lizzie McGuire stars Ashlie Brillault, Kyle Downes and Davida Williams, who played Kate, Larry and Claire in the original show, have not announced whether they will be back.
So far no new cast members have been announced, though IMDb does list 2 Broke Girls actor Federico Dordei playing a character named Dominic Shaw.
What will happen in the Lizzie McGuire reboot?
The official Disney+ synopsis for the 2020 series reads: "The new Lizzie McGuire story picks up as the titular character is just about to turn 30. She seemingly has it all­—her dream job as an assistant to a fancy New York City decorator, her dream guy, and a picturesque Brooklyn apartment—but things aren't always as they seem. With a little help from her friends, her loving family, and her 13-year-old alter-ego in animated form, Lizzie navigates the ups and downs of adulthood."
However, according to Duff's Vulture interview, she will not be in NYC for long. She said: "She's not going to stay in Brooklyn too long, actually. That's where she's been, but she'll be coming back to Los Angeles. She's forced out of New York. She's like, I can't be here anymore." This suggests that her perfect career and boyfriend might not be around for long in the show.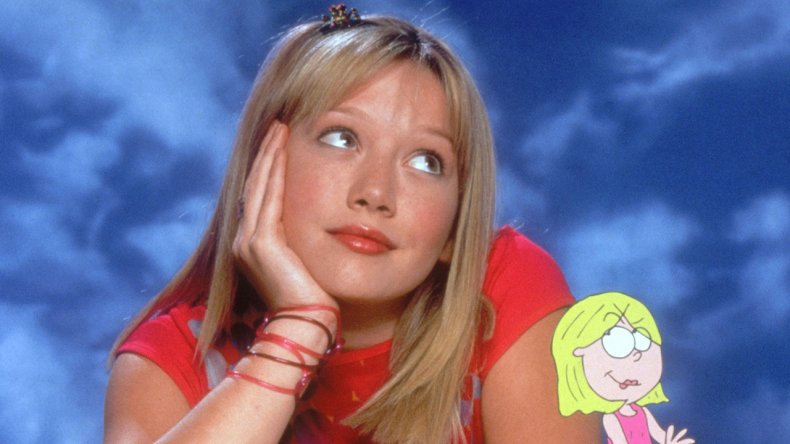 Duff added to Entertainment Weekly: "Entering your 30s is a really big deal. I think – and I think Disney agrees – but I think it's just the right time for her to step back in and to have her go along with you in your 30s. All of the fun times and all of the big monumental moments that you're faced with, I just thought that was such opportunity there for her to be grown up and for her to be there for women again."
With filming now underway on the series, fans should expect a trailer in the early months of 2020 that will give them their first glimpse of the new take of the show.