'Lizzie McGuire' Release Date: When and Where Will Disney Plus Show Be Released After Production Halt
If Hillary Duff's recent Instagram story is to be believed, things may not be well at the Disney+ Lizzie McGuire reboot. After news broke that the Love, Simon TV spin-off Love, Victor was moving to Hulu due to it not being "family-friendly," Duff shared a Story where she had screencapped The Advocate's version of the story and circled "family-friendly," adding the caption "Sounds familiar.."
Production of Lizzie McGuire began in November 2019 but was halted after showrunner Terri Minsky was fired from the reboot in January 2020, with a spokesperson from Disney saying, "After filming two episodes, we concluded that we need to move in a different creative direction and are putting a new lens on the show," according to Variety.
According to Variety, Minsky suggested that her version was an updated, more adult version of the show, which would see McGuire (played by Duff) navigating her 30s. She said, "Hilary has a grasp of Lizzie McGuire at 30 that needs to be seen. It's a wonderful thing to watch.
"I would love the show to exist, but ideally I would love it if it could be given that treatment of going to Hulu and doing the show that we were doing. That's the part where I am completely in the dark. It's important to me that this show was important to people. I felt like I wanted to do a show that was worthy of that kind of devotion."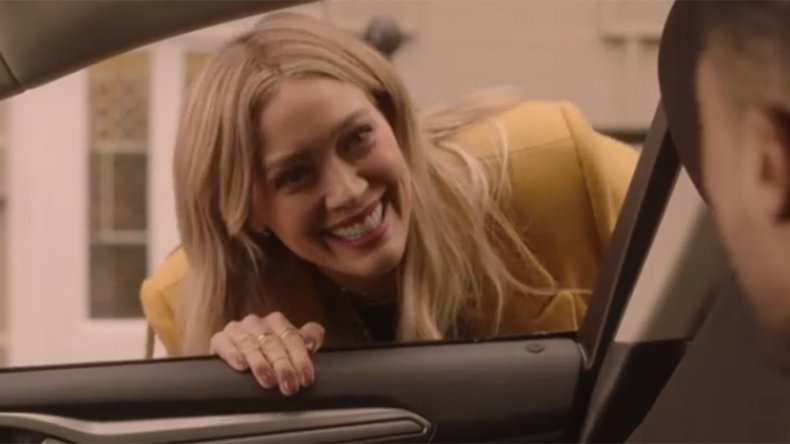 Unlike Love, Victor, however, Disney+ does not seem to want to move Lizzie McGuire to Hulu for a new, more adult-orientated version. Sources told Deadline that there has been "no change" in the status of the show and it is still in development at Disney+. Variety added that Disney is currently in interviews with potential new showrunners.
What this means for the release date of the Lizzie McGuire reboot is not known. The series appeared in Disney+'s 2020 preview video, suggesting it was due to come out this year. The TV series from the trailer that have been released so far appear in the promo in roughly chronological order, so the fact that Lizzie McGuire is the last in the list suggest Disney expected a late-2020 release for the show alongside big hitters like Wandavision, The Falcon and the Winter Soldier, and The Mandalorian Season 2.
However, this release date may have changed now that there has been a month of production delays on the project, meaning that fans may not get the show until 2021—if they get it at all after this latest set of drama.
Newsweek has reached out for comment to Disney+ and will update this article when we get a response.