'Lizzie McGuire' Reboot: Why the Sequel Has Been Canceled Before It Aired
Lizzie McGuire is dead...or, at least, the Disney+ spin-off starring a grown-up version of the character is. Hillary Duff confirmed in mid-December that the show is not moving forward on the streamer after a year of disagreements over what exactly the spin-off should be.
Writing on Instagram in mid-December, Duff said: "I know the efforts and conversations have been everywhere trying to make a reboot work, but sadly despite everyone's best efforts, it isn't going to happen."
Per this post, it seems that the reboot has been canceled is the exact same reason why showrunner Terri Minsky left the project in January after just two episodes—because she wanted to tell a story about a grown-up version of the character with real adult problems, while Disney+ wanted a version of the spin-off aimed at a younger audience like the original series.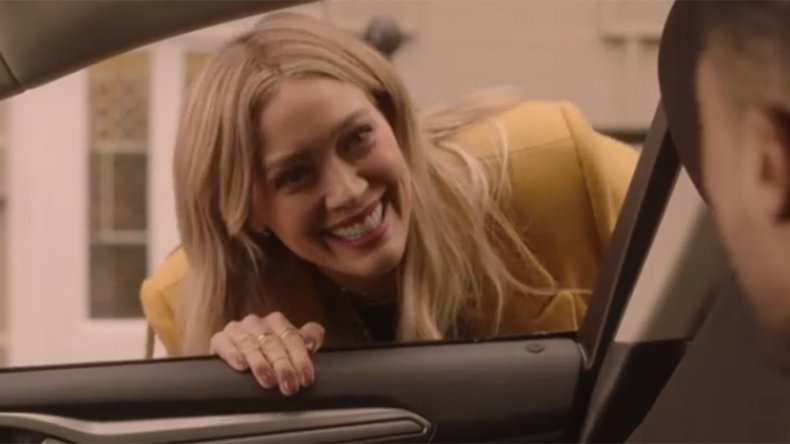 Duff hinted at this when she wrote, "I want any reboot of Lizzie to be honest and authentic to who Lizzie would be today. It's what the character deserves. We can all take a moment to mourn the amazing woman she would have been and the adventures we would have taken with her. I'm very sad, but I promise everyone tried their best and the stars just didn't align. Hey now, this is what 2020's made of."
Previously, Minsky had said of her vision for the Lizzie McGuire reboot, "Hilary has a grasp of Lizzie McGuire at 30 that needs to be seen. It's a wonderful thing to watch."
At that point, Minsky had hoped that she could tell this more adult version of the Lizzie McGuire story on Disney+'s sister streamer Hulu. This is where Love, Simon spin-off Love, Victor had gone too after the gay-themed show was deemed to be not "family-friendly" enough for Disney.
Duff also tried to get the Lizzie McGuire spin-off to move to Hulu. In another Instagram post, she wrote, "I'd be doing a disservice to everyone by limiting the realities of a 30-year-old's journey to live under the ceiling of a PG rating. It's important to me that just as her experience as a preteen/teenager navigating life were authentic, her next chapters are equally as real and relatable. It would be a dream if Disney would let us move the show to Hulu, if they were interested, and I could bring this beloved character to life again."
However, the project was still labeled as in development for Disney+.
Though the cancelation of Lizzie McGuire has only been announced in December, the writing was already on the wall earlier in the month. News of the reboot was conspicuously absent from the Disney investor call in December, where Disney+ gave news about the status of dozens of movies and shows coming to the streamer in 2021 and beyond.
Viewers can still, however, watch the two original seasons of Lizzie McGuire, plus the 2003 movie, on Disney+ now.