Lizzo and Cardi B have teamed up for a new track that finally just dropped.
Their latest song, "Rumors," was released Friday and is the first time the two have collaborated together on a single.
As you may guess from the title, the lyrics focus on much of the gossip that surrounds the two artists as Lizzo playfully sings "all the rumors are true."
Throughout her verses, Lizzo, 33, makes many references to her body.
Fans have hailed the Detroit native as an icon of the body positivity movement for embracing her size and singing about her sexual relationships.
Despite this, detractors often use her weight as a reason to tear her down, prompting the reference in the lyrics to dieting as she sings "Readin' s**t on the internet / My smoothie cleanse and my diet."
She frequently appears alongside plus size models and dancers in her music videos and sings of what trolls often comment about this in song's the intro: "Say I'm turnin' big girls into h**s."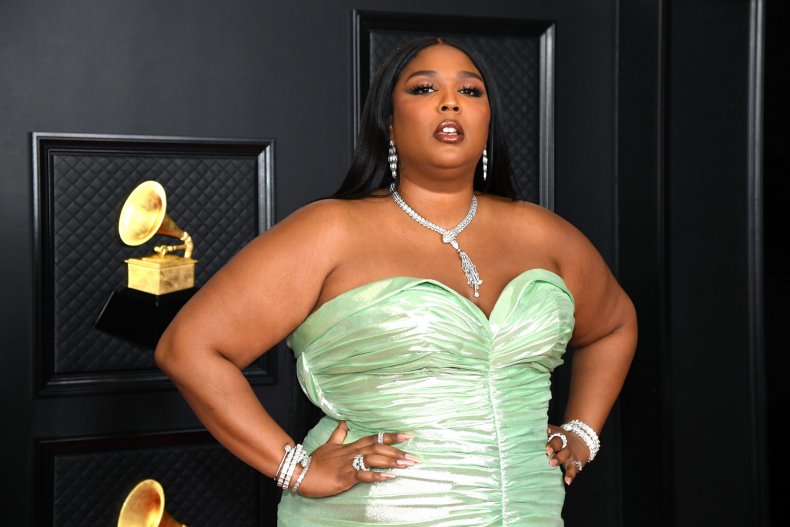 In the chorus, she takes aim at those who bash her and other women and instructs them to find something more productive to do with their time: "Spendin' all your time tryna break a woman down / Realer s**t is goin' on, baby, take a look around."
Lizzo also references an outfit she wore to a basketball game in 2019.
Sitting front row as the Lakers faced the Minnesota Timberwolves, she appeared to be wearing a plain black T-shirt dress and boots.
At half-time as the Laker Girls danced to her hit "Juice," she stood up and danced along as well, revealing the back of her outfit in the process.
A large circle was cut out at the back revealing her black thong. The outfit received criticism on social media from those who were concerned about children present at the game, but Lizzo remained unbothered saying on her Instagram story at the time: "This is how a bad b***h goes to the Lakers game."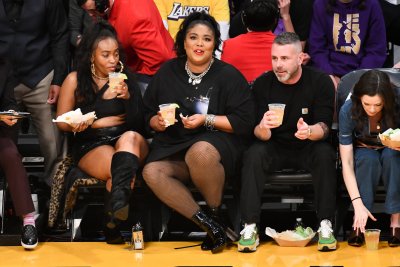 Referring to the incident and COVID-19 stay at home orders in the same line, she sings: "If you thought that I was ratchet with my ass hangin' out / Just wait until the summer when they let me out the house."
In the first verse, she jokes "No I ain't f**k Drake yet."
Appearing on Busy Philipps' show Busy Tonight in 2019, Lizzo revealed that she had previously slid into Drake's DMs.
"It was bold," she explained, "I was drunk and I was just like, 'Let's just see if this motherf***er can sing.' And I sent him a DM...this was a while ago. And then I unsent it, and then he followed me after that."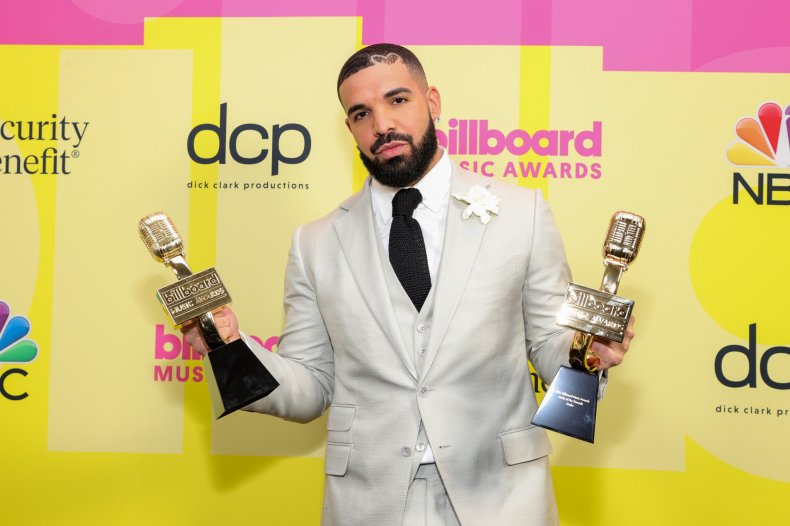 Asked about the Canadian rapper's reaction to the single while speaking to ET Canada ahead of its release, she said: "You know what, he's probably already heard it, knowing him. He's Drake."
Lizzo has recently been delighting fans by sharing her DMs with actor Chris Evans on TikTok, who she explained had not heard it.
She even started a rumor herself earlier in August, posting a TikTok pretending to be pregnant with the Captain America star's baby.
"This is something that I've been really trying to keep personal and private just between me and the father of my child," she began. "But since we're airing out all the rumors today, I've been sucking in. We're going to have a little America."
Evans sent her another Instagram DM seeing the funny side writing: "Hi! Just heard about our little bundle of joy. My mother will be so happy lol. (Just promise me no gender reveal parties lol)."
Cardi B mentioned her controversial hit "WAP" in her verse.
The 28-year-old rapper's explicit song with Megan Thee Stallion received a lot of attention due to its overt sexual references.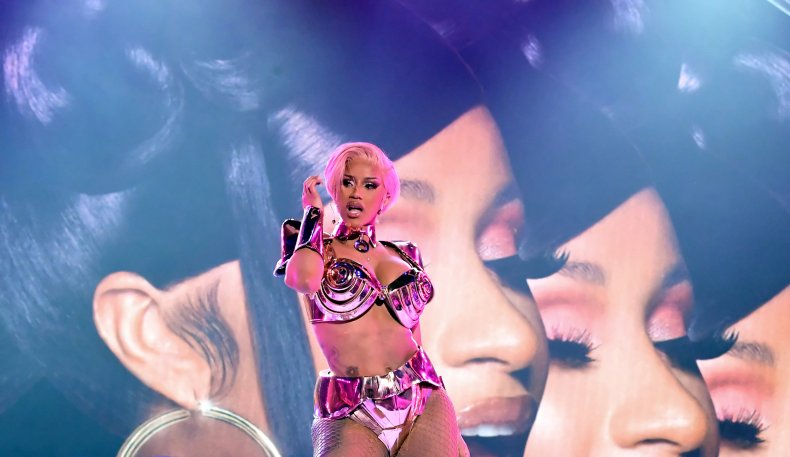 She rapped: "Last time I got freaky, the FCC sued me."
After performing the song, which is all about embracing female sexuality, at the Grammy's, the Federal Complaints Commission (FCC) received over 1,000 complaints from disgruntled viewers.
Reacting to the complaints at the time, Cardi B tweeted a gif of Wendy Williams alongside some laughing emojis.