How Chris Evans Responded to Lizzo's Drunk DM
Lizzo has warned her fans to not "drink and DM" after sharing her interaction with Chris Evans on TikTok.
The "Truth Hurts" hitmaker, 32, has sent social media into raptures this morning after she jokingly posted a TikTok detailing how she messaged the heartthrob while drunk only for him to respond.
The singer—whose real name is Melissa Viviane Jefferson—shared her risque DM the Captain America star with the caption: "Don't drink and DM, kids....for legal porpoises this is a joke."
The video then shows screenshots of her message to the actor as she lip-synchs to a popular TikTok audio by Tatayanna Mitchell, saying: "The reason I'm upset about this one is because I know I'm not gonna be able to marry him, and honestly, it hurts me to the core," she says, leaning closer to the camera. "Because damn papa, he a rare breed, no comparing. Like, Chris..."
The DM in question consisted of three emojis—gust-of-wind, woman-playing-basketball and basketball emojis.
The intention seems to be that she was "shooting her shot" with the 39-year-old actor.
However, Evans since responded to the advance, prompting Lizzo to share another video detailing his message back and her embarrassed reaction.
"No shame in a drunk DM [face-throwing-a-kiss emoji] god knows I've done worse on this app lol [facepalm emoji]," he replied.
Lizzo shared the screenshot on TikTok in a new video with the caption: "B****" as she screams in girlish embarrassment and glee over the message.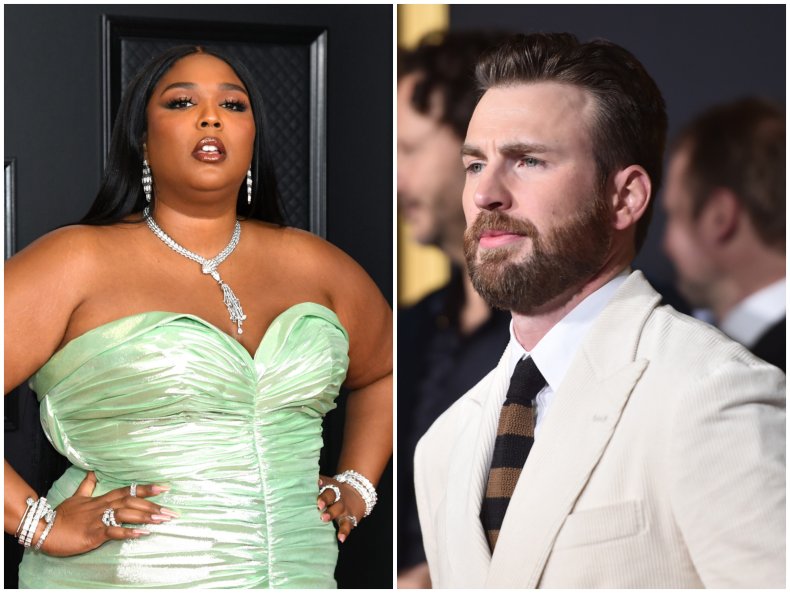 She also pointed out that Evans now followers her on Twitter.
Lizzo appears to have had a crush on the Knives Out star for a while.
Back in 2019, the Evansretweeted a video of a young girl dancing to Lizzo's hit song "Juice," with the caption: "This kid is cooler than I could ever hope to be."
Once again, shooting her show, the Grammy winner responded to Evans on Twitter to say: "Wow marry me" with a shrug face emoji.
She later joked about this interaction at the MTV Movie Awards in the same month, complaining that he never replied to her marriage proposal.
"The f*** no," she said when asked if Evans ever responded to her tweet. "It's Chris Evans. He ain't responding. If he responded, I wouldn't be here right now. I would be on my honeymoon."
Evans is not believed to be dating anyone at the moment and was last linked to actress Lily James.
While Lizzo is single, having made it clear on Instagram recently.