Lizzo Defender Mike Epps Now Accused of Body-Shaming a Former Employee
A publicist who previously worked with comedian Mike Epps accused him of body-shaming after he defended pop singer Lizzo from comedian Aries Spears, who made recent comments about her appearance.
On Friday, a short clip of Spears talking with The Art of Dialogue was posted, in which he made derogatory comments about Lizzo. "I can't get past the fact that she looks like a s*** emoji," Spears said. "She's got a very pretty face, but she keeps showing her body off like, come on, man. Come on, yo."
"I'm sorry," he continued, "Listen, I ain't the most in-shape n**** in the world but I still, when you funny and you got swagger and confidence and you decent looking—I think I'm at least handsome—you get p*****. But a woman that's built like a plate of mashed potatoes is in trouble."
His comments sparked backlash from many people online, including Epps, who commented on the incident on Instagram via The Shade Room.
Epps wrote: "He is a straight up b**** and needs his ass whooped look at his skin. He look dirty and sick and has not been on TV since Mad TV."
Some Lizzo fans applauded his remarks, but Melanie Hunter, who reportedly worked as a publicist for Epps at one of his comedy shows, revealed that her body-shamed her too.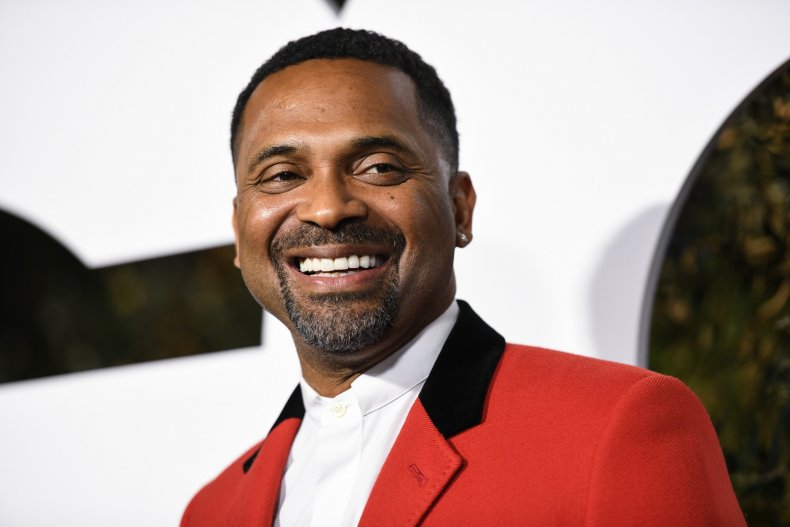 "When I weighed 300 lbs and was working on Epp's PR team at one of his comedy shows, minding my business in the photo pit, he called me Rick Ross, ugly and waddled around on stage before saying 'somebody get her outtt a hear.' So..." Hunter tweeted Sunday.
Epps has yet to comment on the accusation, and Spears responded to the criticism he was receiving, posting a video on Sunday to Instagram telling critics who have said things about his own appearance or his stand-up to come up with something less "subjective."
"The truth is in the name of sisterhood ya'll do more damage in silence than you do in false celebration but that never gets talked about but yet shame on me!!" he wrote in the caption.
A separate post to his Instagram was made to respond to Epps. Reposting The Shade Room's post, Spears wrote, "Yeah but people don't walk out on my shows!! Might wanna turn down the volume on the shiny suites & jewelry & step ya funny up!"
"P.S. IM NOT TRYING TO START IT BUT I AINT GON RUN FROM IT EITHER!! AND THE ONLY REASON WHY I AINT TAG HIM CAUSE HE HAS ME BLOCKED," he added.
As a follow-up to the dialogue, Epps posted a photo of Lizzo at the beach on Sunday, writing, "I am down with @lizzobeeating she good folks."
Newsweek reached out to a representative for Epps for comment.