Lizzo Files Harassment Lawsuit Against Songwriters Claiming 'Truth Hurts' Credit
Lizzo has filed a harassment lawsuit against Justin and Jeremiah Raisen, two songwriters who claimed they are entitled to writing credit for the R&B singer's hit song "Truth Hurts."
The lawsuit alleges that "Truth Hurts" does not "infringe any copyright" and seeks to end the Raisens' "campaign of harassment," Lizzo's attorney, Cynthia Arato, told Variety.
In an October 15 Instagram post, Justin Raisen claimed to have written and demoed a line in "Truth Hurts" in 2017 with Jesse St. John, Yves Rothman, and his brother. In the caption, he wrote, "We've tried to sort this out quietly for the last two years, only asking for 5% each but were shutdown every time." He also stated, "The last thing we want to do is throw any negativity toward Lizzo's momentum and movement as a cultural figure."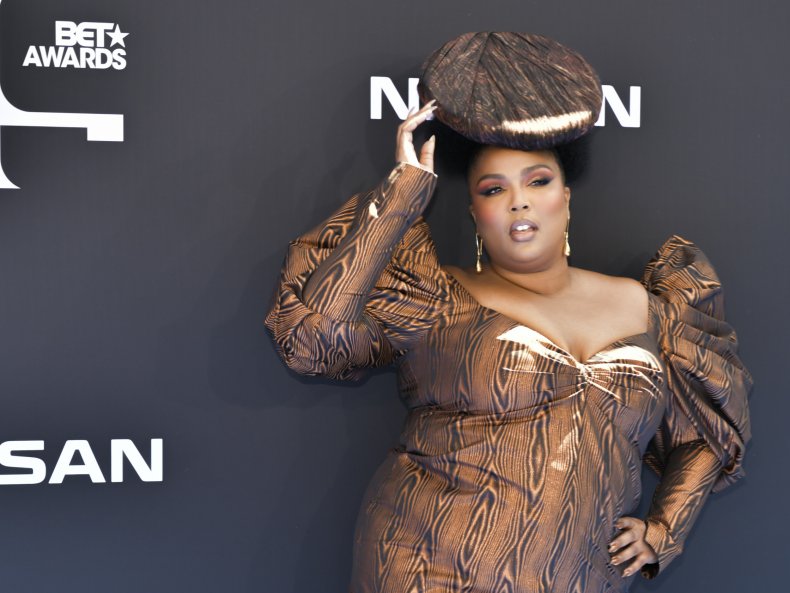 Lizzo publicly addressed the pair in an Instagram post Wednesday. "The men who now claim a piece of Truth Hurts did not help me write any part of the song... There was no one in the room when I wrote Truth Hurts, except me, [producer] Ricky Reed, and my tears" she wrote.
Lizzo did offer credit to singer Mina Lioness for writing a tweet that she references at the beginning of the song. The line begins "I just took a DNA test, turns out..." In her Instagram post, the singer wrote, "I later learned that a tweet inspired the meme. The creator of the tweet is the person I am sharing my success with ... not these men."
Lioness celebrated with a follow-up tweet that referenced her original line. "I just took a DNA Test, turns out I'm a credited writer for the number one song on Billboard." She also thanked Lizzo in a later tweet, writing "I have received nothing but love from her through our communications, so I truly do thank her."
The lawsuit makes clear that the Raisens previously "withdrew any claim to 'Truth Hurts' in writing." It also details exchanges between Justin Raisen and Lizzo in which Raisen allegedly acknowledged having no claim to ownership of the song. Despite the withdrawn claims, the brothers continued, "threatening to 'go public' unless they receive an unwarranted share of this work," according to the filing.
On Monday, Billboard reported that "Truth Hurts" was number one on their Hot 100 charts for the seventh week in a row, tying the song with Iggy Azaela's "Fancy" for longest Hot 100 reign by a female rap artist. "Truth Hurts" also tops the Hot R&B/Hip Hop Songs chart.