'Lizzo is a Historical Figure' Explains Director of Her New Reality Show
Lizzo will go down in history according to the director of her new Prime Video reality show.
Nneka Onuorah is the series director for Lizzo's Watch Out for the Big Grrrls which arrives on Amazon on Friday, March 25. The show follows Lizzo as she auditions a group of diverse dancers to join her on her world tour.
Lizzo is looking for women of under-represented shapes and sizes, more specifically "Big Grrrls" in the dance industry, and the results show her uncover some incredibly skilled performers.
Newsweek spoke to Onuorah to find out why audiences will be inspired not just by Lizzo, but all 10 competitors we see in Watch Out for the Big Grrrls.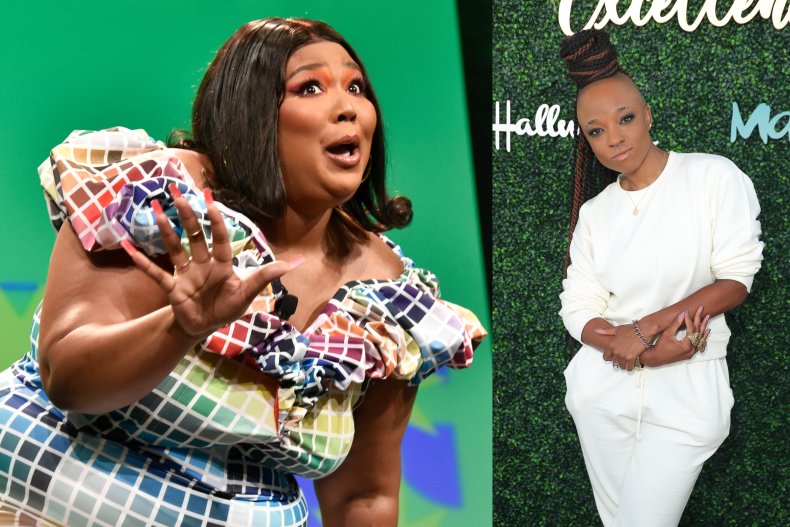 Lizzo, the 'historical figure'
According to Onuorah, Lizzo has already done a huge amount for diversity in the dance and entertainment industry, but in her new reality show, she's hoping to elevate others and help them achieve their dreams.
"Lizzo is a historical figure," Onuorah told Newsweek, "She'll always be known as one of the icons of plus size women."
One of Lizzo's strengths, according to Onuorah, is her ability to be real. "If she's in a vulnerable space and sharing a story with you on TikTok, or whether she's twerking and just showing you the joy of herself. I feel like Lizzo gives us a vision of multifaceted experience with self-love."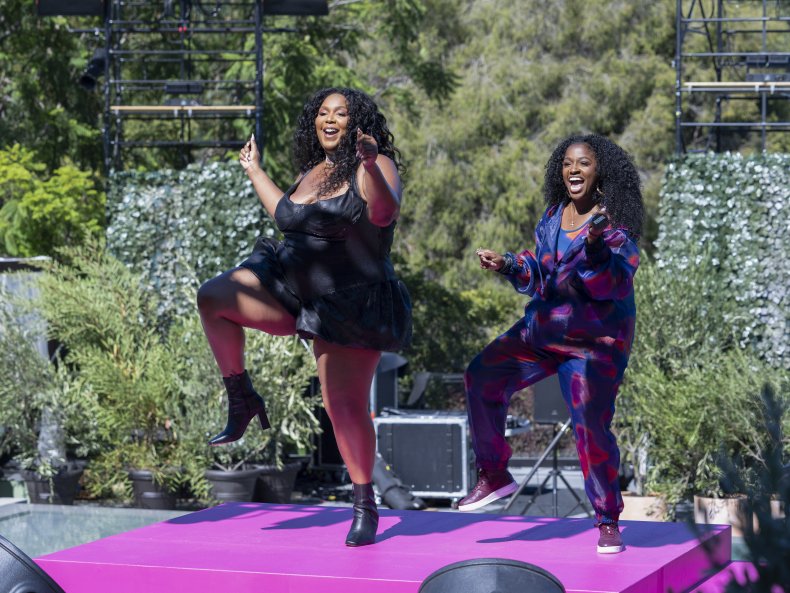 But now Lizzo hopes to bring more plus-sized women into the game with ten talented dancers competing on Lizzo's Watch Out for the Big Grrrls. The ten recruits, while unconventional by the industry's standards, are loud and proud.
Onuorah said: "When you see these women walk, people will look at their own smaller bodies and start feeling insecure. That's the energy they have. When they walk, they walk tall, they walk with confidence, their bodies are beautiful, voluptuous, you just want to be them.
"I think the naysayers will change their mind, the show is that fun and infectious," she added.
Life in the Big Grrrls house
As part of the series, all ten dancers are invited to live in the Big Grrrls house throughout the competition. Onuorah says they intentionally pushed the dancers' limits, but they came out on top. "We had them do a lot of challenges that took great vulnerability, umm, nakedness, a lot of different things and they rose to the occasion."
While reality TV shows often feature contestants fighting and at odds with each other, Onuorah said she wanted the show to be more of a celebration than a competition.
"I broke the traditional format of these series where the director sits behind screens and calls out shots, that wasn't something I wanted to do," Onuorah said. "I would take my time after the set, I would go sit with the girls, have dinner with them, talk to them, see how they're feeling outside of the show.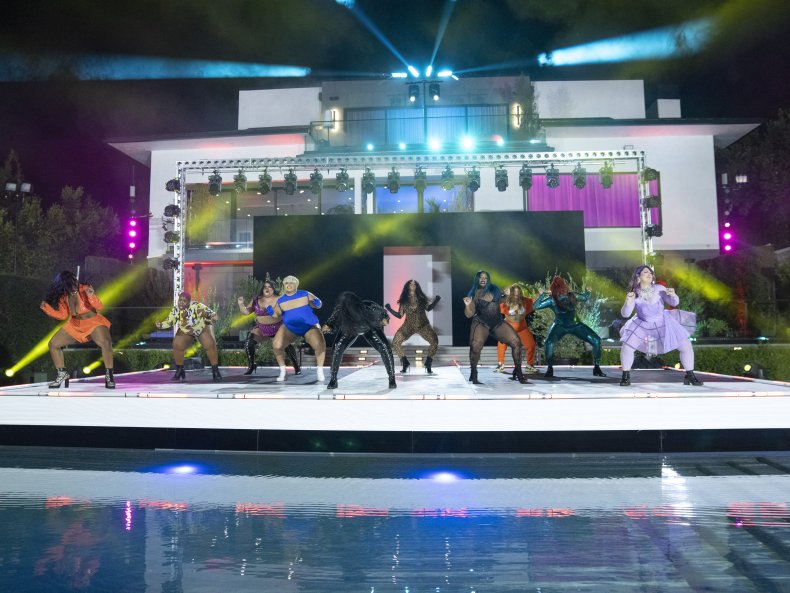 "And I think that created a connected bonding experience, and the girls' energy, how much they love each other really radiates," she said.
Living with each other throughout the duration of the show, Onuorah said the connections forged continued once the cameras stopped rolling at night.
"I think what you guys might be surprised to know is that there was just a lot of love." Onuorah elaborated. "A lot of staying up late at night. Definitely some connection between some people, who I won't name, but there was a lot of beautiful connections happening behind the scenes. And the house was kind of like a party at night. So that was exciting.
"They definitely had a good time when they weren't shooting," Onuorah teased.
More from the Big Grrrls
Each of the dancers featured on Lizzo's Watch Out for the Big Grrrls have their own careers away from the show. As Onourah points out they've performed at New York Fashion Week, in commercials, makeup campaigns, K-pop videos, all before the show has even come out.
Their versatility is so inspiring that Onuorah thinks Amazon should green light a second season with more from them. "I would pitch to Amazon, we need to do a documentary on the girls right now. Their lives are just really taking off in major ways and things are still happening for them."
Other countries and territories will have to wait until May 2022 to see the show but the eight-episode season of Lizzo's Watch Out for the Big Grrrls launches on Prime Video in the United States on Friday March 25, 2022.