Louisiana Woman Allegedly Shoots Pet Llama Named Earl in Revenge Attack after She Claimed He Ambushed Her
Louisiana law enforcement officers arrested a woman for animal cruelty after she allegedly shot her pet llama three times.
Madeline Bourgeois, 67, told officers she hit the llama, named Earl, after he attacked her while she was working in a pasture at her Opelousas home. Bourgeois escaped the gated yard, retrieved a gun from her property and returned to shoot the animal, deputies said.
Earl was taken to a nearby animal control facility, where vets found gunshot wounds to his neck, his shoulder and his abdomen. He was evaluated at Louisiana State University Veterinary Clinic in Baton Rouge, local ABC-affiliate KATC reported. "Earl is a trooper," the St Landry Parish Animal Control & Rescue wrote on Facebook Sunday.
The incident occured February 15, and local media picked up the story Tuesday after police reported Bourgeois' arrest in a bulletin.
Neighbor Angela Leday was surprised to hear that Bourgeois had allegedly shot her pet. "I wouldn't think [she] was cruel to animals like that. I mean, she was a nice lady," she told KATC.
Leday added she always saw the "gorgeous" and "gentle" llama grazing in Bourgeois' yard, but never got too close to it. "It was pretty tall—almost my height," she said.
"According to the law, Bourgeois had every right to defend herself while being attacked but was no longer in danger after escaping the pasture," Sheriff Guidroz said, according to KATC. "Ms. Bourgeois retrieved a gun and then returned and shot the llama, which constitutes the charge of felony cruelty to animals. Bourgeois should have called a vet or animal control for assistance."
According to Louisiana laws, animal cruelty occurs when animals experience "unjustifiable physical pain or suffering," because of human acts or failures to act, Michigan State University says. Tormenting, cruelly beating or unjustifiably injuring an animal are some of the ways animal cruelty takes place, according to state law.
Earl isn't the only camelid to turn on its owners in recent months. In December, reports emerged of an alpaca named Harry that attacked two women on an Australian hobby farm. An alpaca farmer warned ABC News that unaltered males can become hostile. "Herd males need to be aggressive and entire males are definitely not for pets," Mahlon Hotker said.
According to St Landry Parish Animal Control & Rescue, Earl had not been neutered.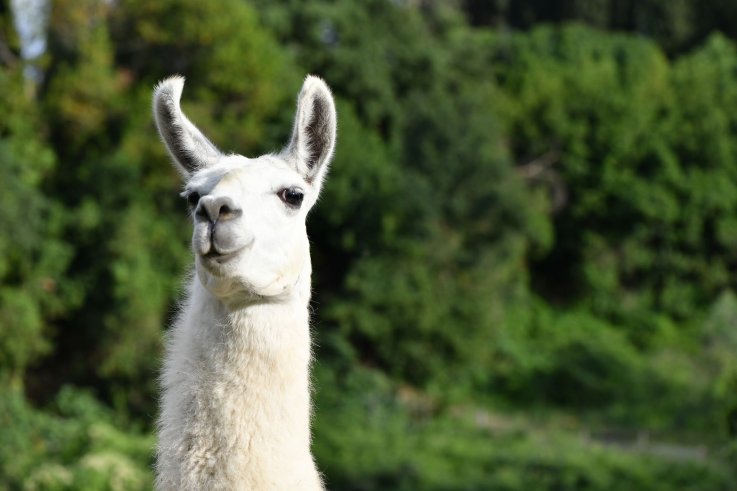 Louisiana Woman Allegedly Shoots Pet Llama Named Earl in Revenge Attack after She Claimed He Ambushed Her | U.S.