Is Lloyd Blankfein Trolling Donald Trump and Goldman Sachs Alum Gary Cohn?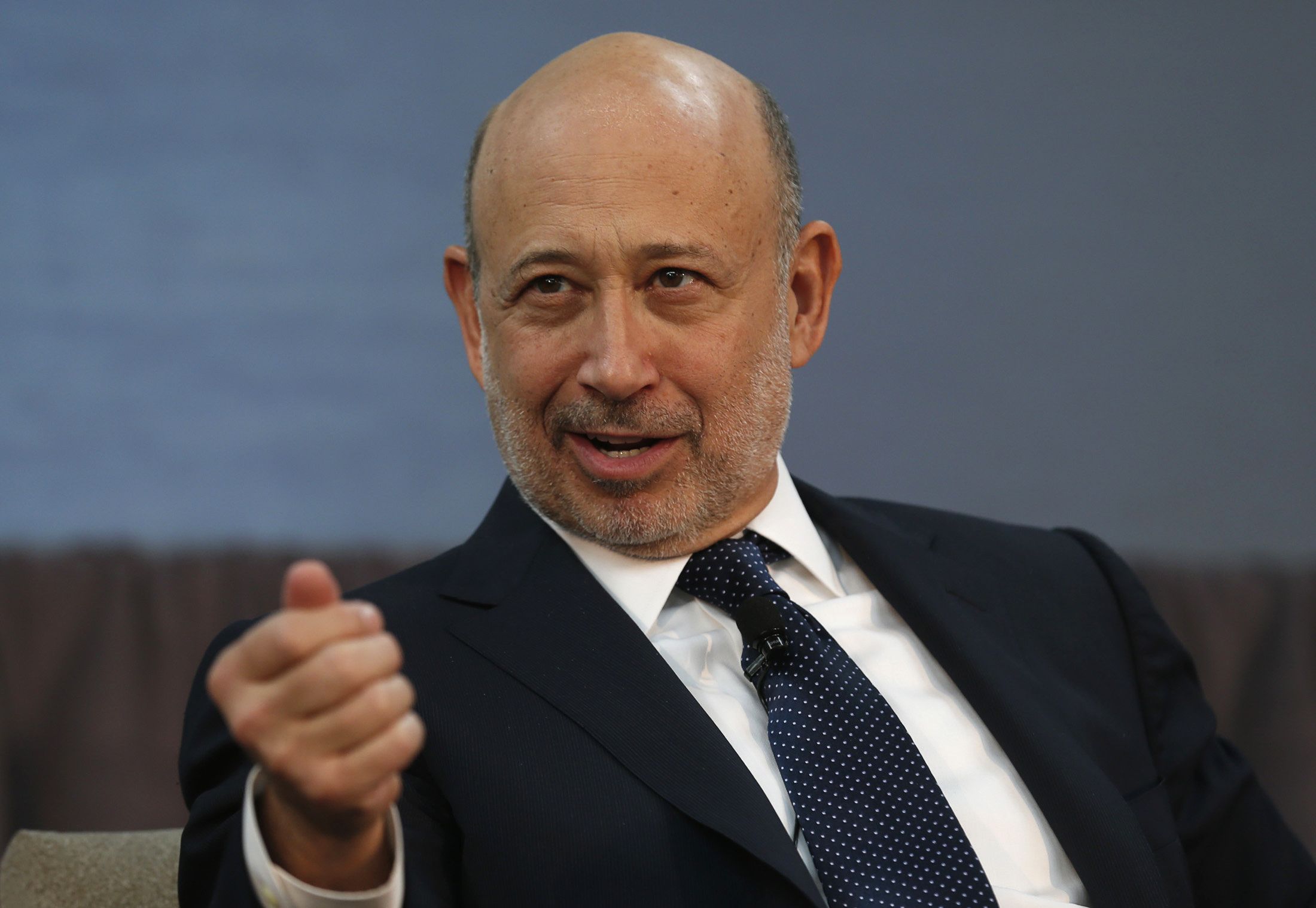 Infrastructure Week was just about over when Goldman Sachs chairman Lloyd Blankfein apparently decided to troll the White House via President Trump's own beloved medium, Twitter:
Blankfein has been in China all week. While there, he praised that nation's infrastructure on Twitter, which he began using on the first day of this month:
Some naturally wondered if the message was intended for Trump or Gary Cohn, the former Goldman executive who is now the director of the National Economic Council. Some had earlier thought that Cohn and a coterie of centrists had risen in influence in the White House, much to the consternation of Trump's chief political strategist, the economic nationalist Stephen K. Bannon.
Related: Blankfein blasts Trump
In influencing Trump to withdraw from the Paris climate accords last week, Bannon seems to have reestablished himself as the most influential figure in the West Wing. Cohn and other "globalists," most notably First Son-in-Law Jared Kushner, appear to be waning in their power over the president.
Blankfein's second-ever tweet had to do with the Paris decision:
Perhaps Goldman chief is merely paying Trump back for months of public abuse. Goldman Sachs was a favorite target of the New York real estate mogul on the campaign trail, including a late-in-the-campaign ad some thought was anti-Semitic. Bannon, who honed Trump's populist message, once worked for Goldman Sachs, a bank long subject to conspiracy theories about Jewish wealth. He has been accused of anti-Semitism, charges that he denies.
It is possible that Blankfein's tweet was less a dig at Trump than a message to his former colleague Cohn, who took a significant professional risk in moving from Wall Street to Pennsylvania Avenue. When Blankfein first started tweeting earlier this month, the financial industry blog Dealbreaker speculated as much. "Lloyd knows how to work Cohn like the Bullwinkle to his Rocky and this Twitter thing is his new medium to do so. In fact all three of Lloyd's tweets so far have been basically DMs to his former deputy. As we've said before ad nauseum, Goldman Sachs is not running this batshit cavalcade of White House mismanagement, but that doesn't mean Lloyd can't unsubtly tell Gary 'Wassup' from time to time."
As for an answer to Blankfein's question, none is really necessary. Infrastructure Week for the most part had nothing to do with infrastructure. Though Trump made a few vague announcements, his promised $1 trillion investment has been buried under endless chatter about leaked memos, Russian hookers and obstruction of justice.
That seemed to be the point Blankfein was trying to make.