Lobster Emoji 2018: Maine Senator Supports Candidate We Can All Get Behind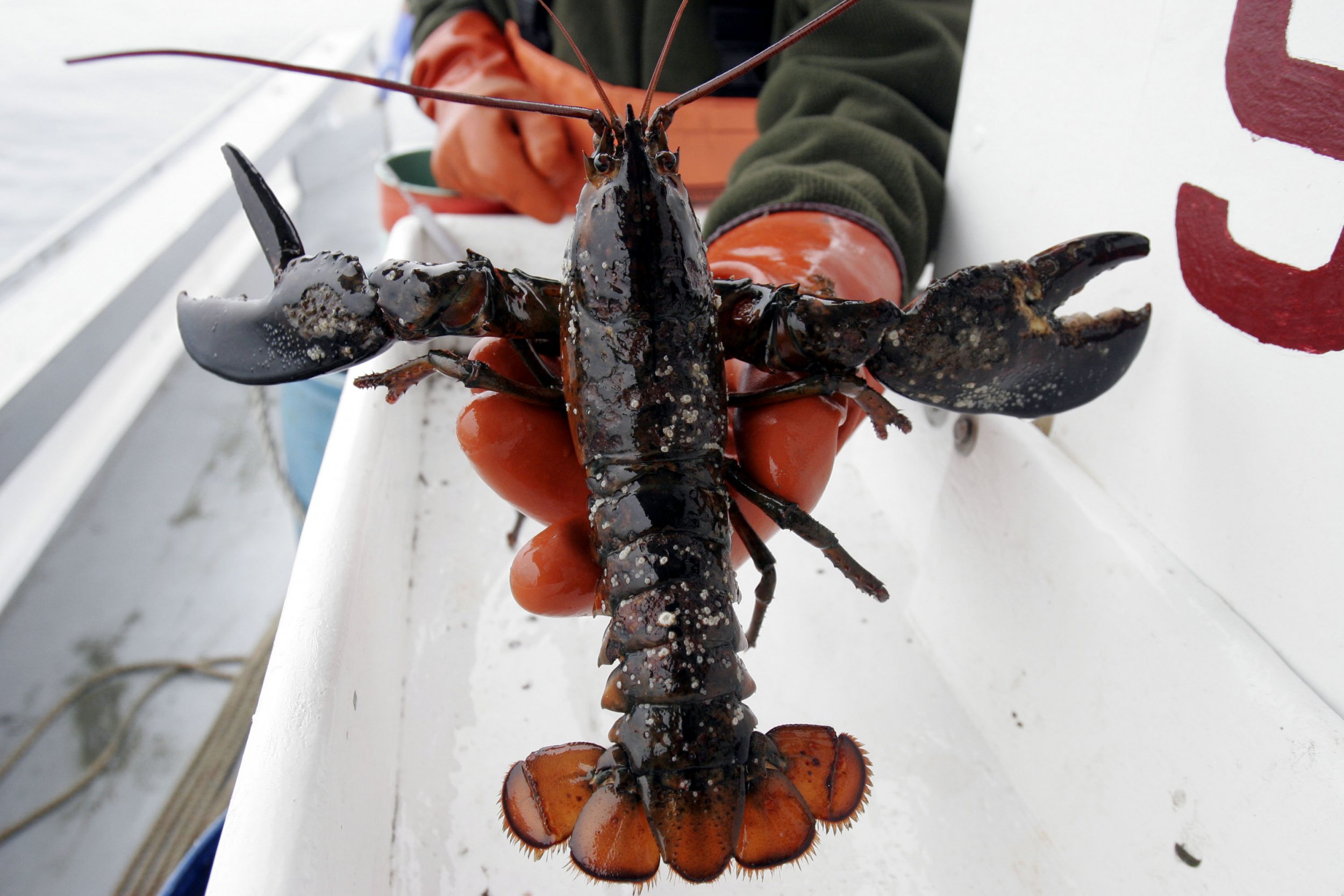 Here's a cracking good idea: Maine Senator Angus King is pushing for the creation of a lobster emoji to give his state's top export the respect it deserves—and help it fit in with all the other smartphone seafood.
King, an Independent, wants the lobster to be featured in the newest group of official emoji, set to be announced in October, according to the Portland Press Herald. The lobster has already made it on the draft list of candidates but is up against stiff competition from a sad poop icon, a kangaroo, a hippopotamus and a bagel.
"People in Maine—as well as others across the world—understand that the lobster is a culturally and economically important animal," King wrote in a Friday letter to the Unicode Consortium, the group that approves new emoticons. "I respectfully request [a lobster emoji] so that people who fish, process, serve, eat or otherwise admire the lobster can accurately express themselves in emoji form."
The absence of America's beloved crustacean is particularly galling because shrimp, crab, squid, octopus, dolphin, shark and two kinds of whales have their own keyboard symbols.
Related: Monica Lewinsky's Subtle Emoji Response to Scaramucci's Linda Tripp Comparison
Mainers like King certainly know lobster: Last year, fishermen in the state harvested some $500 million worth of the bug-like seafood that is sold worldwide. Homarus americanus even became Maine's state crustacean in 2016.
"A lobster emoji ... would complete a set of emoji representing crustaceans commonly consumed as food items, and it would respond to significant public demand," King said. "Neither the existing crab nor shrimp emoji can be effectively used to represent a lobster, which has a distinctively different profile."
King's request followed the creation of a Change.org petition requesting a red lobster emoji be chosen from the 67 candidates the Unicode Consortium has preliminarily selected to debut in 2018. The New York City–based owners of Luke's Lobster are behind the push, with at least one executive vowing to get a lobster tattoo if the restaurant chain generates enough support for the lobster emoji.
As for King's involvement, it was just "a perfect fit," spokesman Jack Faherty said in a statement to Newsweek. His letter was simply "a fun way to highlight the importance of lobster for Maine's culture and economy."
Perhaps, but this is serious business. After all, there's no moose emoji, either. And the moose is Maine's official state animal. Hmmm.